As you start making informational and statistical infographics, you'll realize that certain types of infographics do a great job of communicating specific types of data or information.
For example, process infographics work well with step-by-step guides, while historical data stands out if you present it using timeline infographics.
This resource will walk you through the different types of infographics, the attributes of each infographic format, and when to use them.
We'll also touch on best practices for creating an infographic, examples, and downloadable templates for different statistical infographic types.
After reading this guide, you'll be more confident and knowledgeable in choosing the most effective infographic type for your visual storytelling goals.
The 10 Infographic Types
The way humans consume and retain information has evolved over the centuries.
But one thing remains the same, according to Colin Ware, Director of the Data Visualization Research Lab at the University of New Hampshire—we acquire more information through vision than through all of the other senses combined.
The great news is that anyone can create different types of infographics, an use them for much more than just digital marketing!
For instance, it pays to know which format will work well with a specific type of content and complement specific data visualizations.
If you prefer watching over reading, here is a handy video summary of this blog post:
Try our infographic maker.
Informational, Timelines, Processes, Lists. Create infographics in minutes with Piktochart.
Sign up for free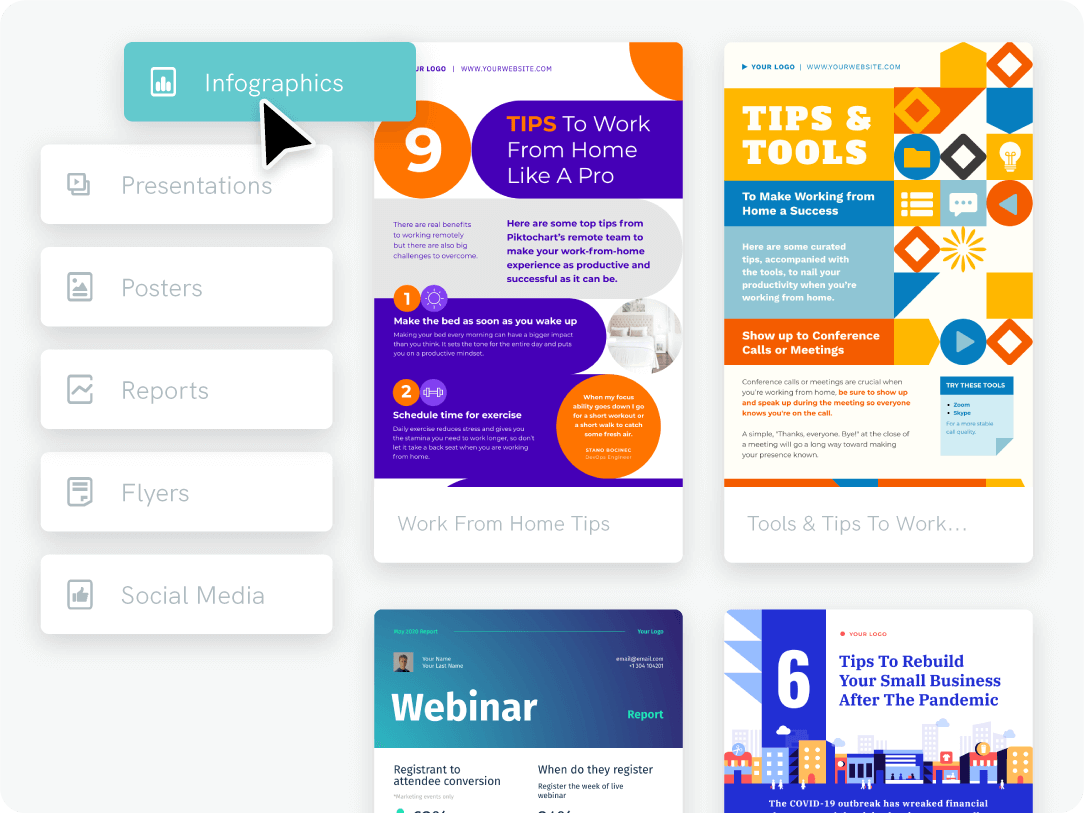 Tell compelling stories with professional visuals.
Collaborate with your team to create presentations, reports, infographics, social media graphics, and more. Create an enriching experience for all your audience with Piktochart. Sign up for FREE.
Create a visual