Video to text converter
Automatically transcribe, convert video to text, and add subtitles to your videos in just a few minutes.
Automatically transcribe video in over 60 languages
Transcribe your videos in different languages. Our video-to-text converter within Piktochart Video supports over 60 languages. This way, you can make your videos accessible to a global audience. Choose the language of your video. Easily cut out any filler words by editing the transcript. Share your video with captions or export subtitles as .srt, .vtt, or .txt files and add them to YouTube.
Try it out
Add subtitles to your video
Did you know that 85% of Facebook videos are played without sound? If you want to increase the watch time for your videos and capture the attention of your social media audience, you should consider adding captions. With Piktochart Video, you can automatically generate text transcription and add subtitles to any of your videos. Best part? You can edit your video files by simply editing the video transcript.
Try it out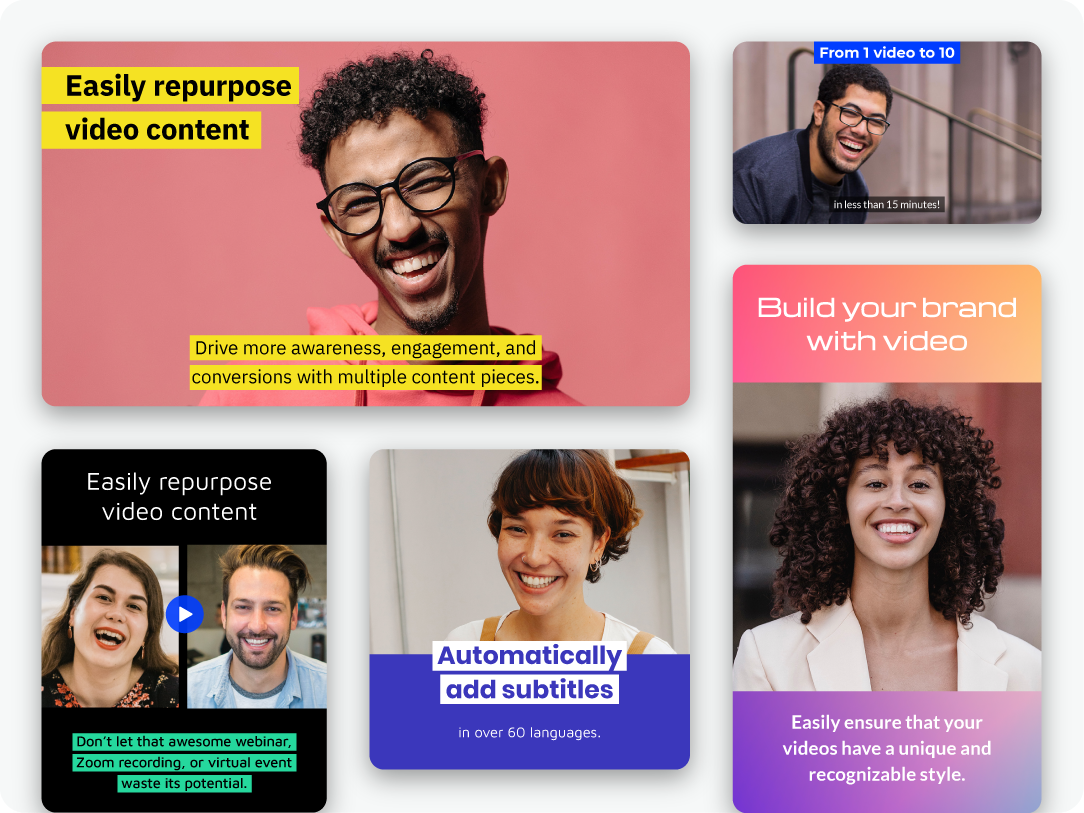 Convert your video transcript into a blog post
Instead of constantly creating new content, you can easily repurpose what you already have. Converting your video into a blog post is easy with the video-to-text converter from Piktochart. You can copy the transcript and paste it into a doc or download it as a .txt file. Use it as a baseline when drafting your blog post.
Try it out
Ready to transcribe your first video?
Start with your video transcription for free — upgrade anytime.
Explore more video tools inside Piktochart Video