Online Presentation Maker to Create Engaging Presentations
Easily create a professionally-looking business presentation, keynote, sales pitch, product update, and onboarding or webinar deck with free presentation templates.
Professionals worldwide create presentations with Piktochart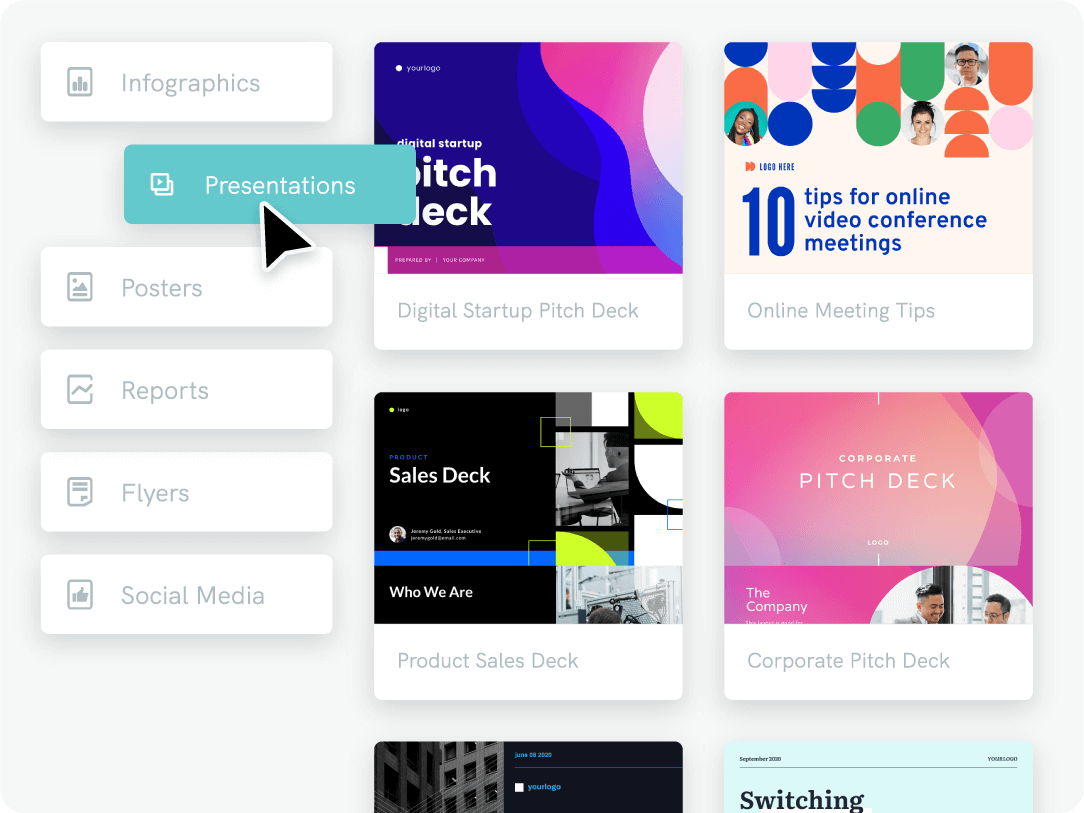 Ease of use
Easily Create Stunning Presentations
Piktochart's online presentation maker is so simple that you can immediately use it without training. All you need is an internet connection. Start with a free pre-made template designed by experts. From there, you can quickly create professional presentations that will help you engage with your audience and drive the results you are looking for. Moreover, collaboration features are included for all accounts, even the Free plan, to work with your team in real-time.
Sign up for free
Presentation slides at your fingertips
Present Online or Download in .ppt
Presenting your slide deck during a video call or a virtual conference is easy. Switch to presentation mode within Piktochart, and you can present directly in just a few clicks. You can also download your new presentation in a .ppt or .pdf format and share it on social media or offline with your stakeholders. It's up to you how you want to use your own presentation.
Create a free account
Branding
Fully Customize Slides for a Branded Presentation
Create professional presentations and pitch decks in minutes that match your brand's guidelines. Simply drag company logos or a screenshot of your website to extract the brand colors. Then, upload your fonts and create a custom color palette to use when creating your own presentation. With Piktochart, it's easy to work on an engaging presentation fast, with no need to search for illustrations or icons. Piktochart's integrated library of high-quality graphics, designs components, and presentation templates means presentation design is easier than ever. Just drag and drop the design elements into the editor, add images, choose your color scheme, and create a presentation. Or upload your own photos and add them to the asset library. Making beautiful presentations has never been so easy for non-designers.
Start creating
Storytelling and presentation design
Translate Complex Data Into a Visual Story
With Piktochart's charts and maps tool, you can quickly visualize information and translate data into a visual story that will grasp the attention of your audience. In our free presentation maker, link up an Excel or Google Sheets file to create graphs that automatically update when your data does. Add interactive maps to highlight your main points. Just choose from the pre made templates to save time and make all the changes you want.
Get started
People like you use Piktochart's presentation software to: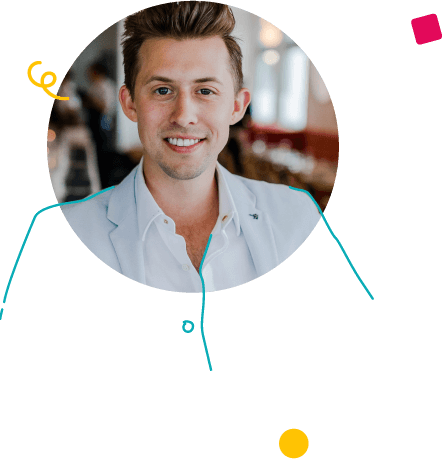 Marketers
Increase brand awareness
Drive traffic and leads with content created with the help of presentation templates
Turn infographics into social media-ready visuals with multiple pages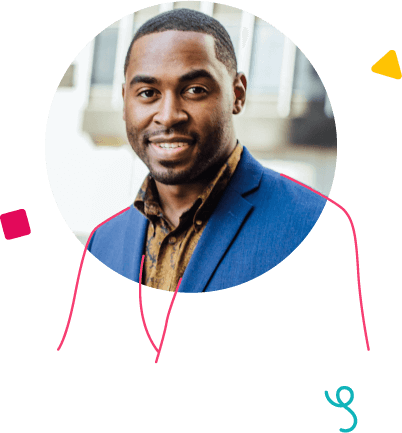 SMEs and Enterprises
Report on progress, create pitch decks
Introduce a new project with slides made on our online presentation maker
Explain a process through an engaging presentation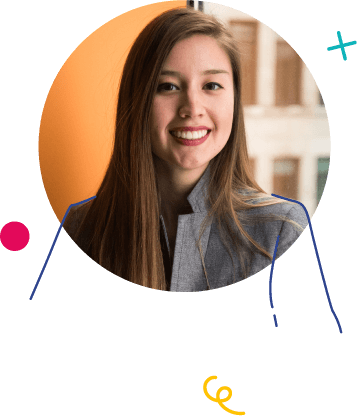 NGOs and Government Organizations
Inform the public and present important topics
Report to stakeholders with professional presentations prepared with an online presentation software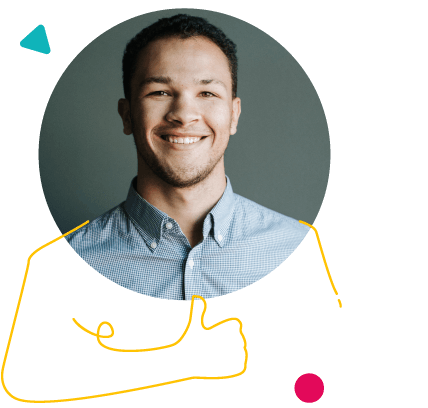 Business Owners and Consultants
Create the perfect pitch deck
Present to clients or the team
Report on business performance through access to multiple features and professionally designed templates
How to Create a Presentation
1. Select a presentation template
Edit one of the free presentation templates by Piktochart and add your text, change the fonts, drag-and-drop elements or free images, and create an engaging presentation. For more information, learn how to structure a presentation in this article.
2. Make it yours
Add in your company logo and your own images or pick from a wide range of design elements. The possibilities are endless with our free online presentation maker. Nail your brand presentation by editing fully customizable slides with Piktochart.
3. Present or download
Either use our built-in presentation mode or download your slides in the .ppt format from Microsoft PowerPoint. Or simply share the link with your team.
Get ahead with our premade templates
Types of Presentations
Get funding for your startup by creating a compelling pitch deck in minutes. With Piktochart's presentation maker, it's easy to make a custom presentation with drag-and-drop icons, versatile illustrations, and stock photos. You can use your own images simply by dragging and dropping them, as well as change the font.
Business Presentation
Create professional presentations in a web browser that look like they were made by a graphic designer. Choose from hundreds of free templates and customize them to complete your own business presentation. Here are 25 report presentations to get inspired by.
Sales Presentation
Working in sales? Save time in creating assets by using Piktochart's presentation free online presentation maker. Select a pre-made template, edit de slides, change the design, and use your slides to win customers. Ask your team for feedback with the collaboration features, which allow you to share and comment.
Educational Presentation
Educators use Piktochart to create interesting presentations that get the attention of their students. And students make beautiful presentations to stand out in class and prepare team projects. Add your content and customize the slides in no time.
Ready to create an engaging presentation?
Join more than 11 million people who already use Piktochart to make the perfect presentation.
There is a wide range of presentation software available. You can make a presentation using PowerPoint, Google Slides, or Prezi. For a focus on design, an online presentation maker offers the option to choose from slide templates created by expert designers that can be edited and customized. Examples of online presentation tools are Piktochart and Canva.
You can make a presentation online for free using cloud-based tools like Google Slides, Prezi, or Piktochart. For Google Slides, create a Gmail address and open the dedicated application. For Prezi or Piktochart, create an account on their websites. To use Piktochart and its drag-and-drop editor, follow these steps.
Step 1: Log in with your Free account.
Step 2: Pick from the pre-made templates or start from scratch.
Step 3: Customize to your brand; upload your logo, then use company fonts and brand colors.
Step 4: Drag-and-drop stock photos from the platform and upload your own images, choose illustrations and icons from the free library, add your text, and finalize the slides.
Step 5: Share your presentation online with a URL or download it.
You can make a presentation interesting by paying attention to design and choosing a good presentation maker. Add plenty of images and try not to just read the bullet points in your presentation. Keep the questions from your audience in mind and don't make it longer than it needs to be. However, experts advise that a good presentation doesn't need slides. You can get creative and try different ways to use your slides to support your presentation, instead of making them to main focus.
You can make an online presentation using Google Slides or a design tool like Piktochart, which gives you the flexibility to make fully customizable slides easily while having multiple options for design. Piktochart also allows you to present directly from the presentation maker in the web browser.
Yes. The best way to add animations and special effects to your presentations is to use Microsoft PowerPoint. The tool offers many options for this.
Yes, usually presentation makers support most standard image and video file formats. Formats that might not be supported are SVG or VIV.
While you can access your presentations in a tool on your mobile device, we recommend editing and working on presentation slides on your desktop. Editing on mobile will be hard for most presentation makers. This is due to their wide range of features and complexity.
Yes. You can design a presentation without designer skills using Piktochart or Canva. Both presentation makers are focused on making design easy. Using a drag-and-drop editor and pre-made templates, you can design a stunning presentation without having graphic design skills.
Look at the categories and subcategories of presentation templates and choose the layout that best fits your content. The design is important too, but remember that if you use Piktochart, you have all the features to change colors, fonts, and other elements very easily.
What else can you create with Piktochart?