Online Brochure Maker by Piktochart
Create your own brochure for free with no design skills, in minutes. Start with a brochure template. Piktochart is used by 11 million users.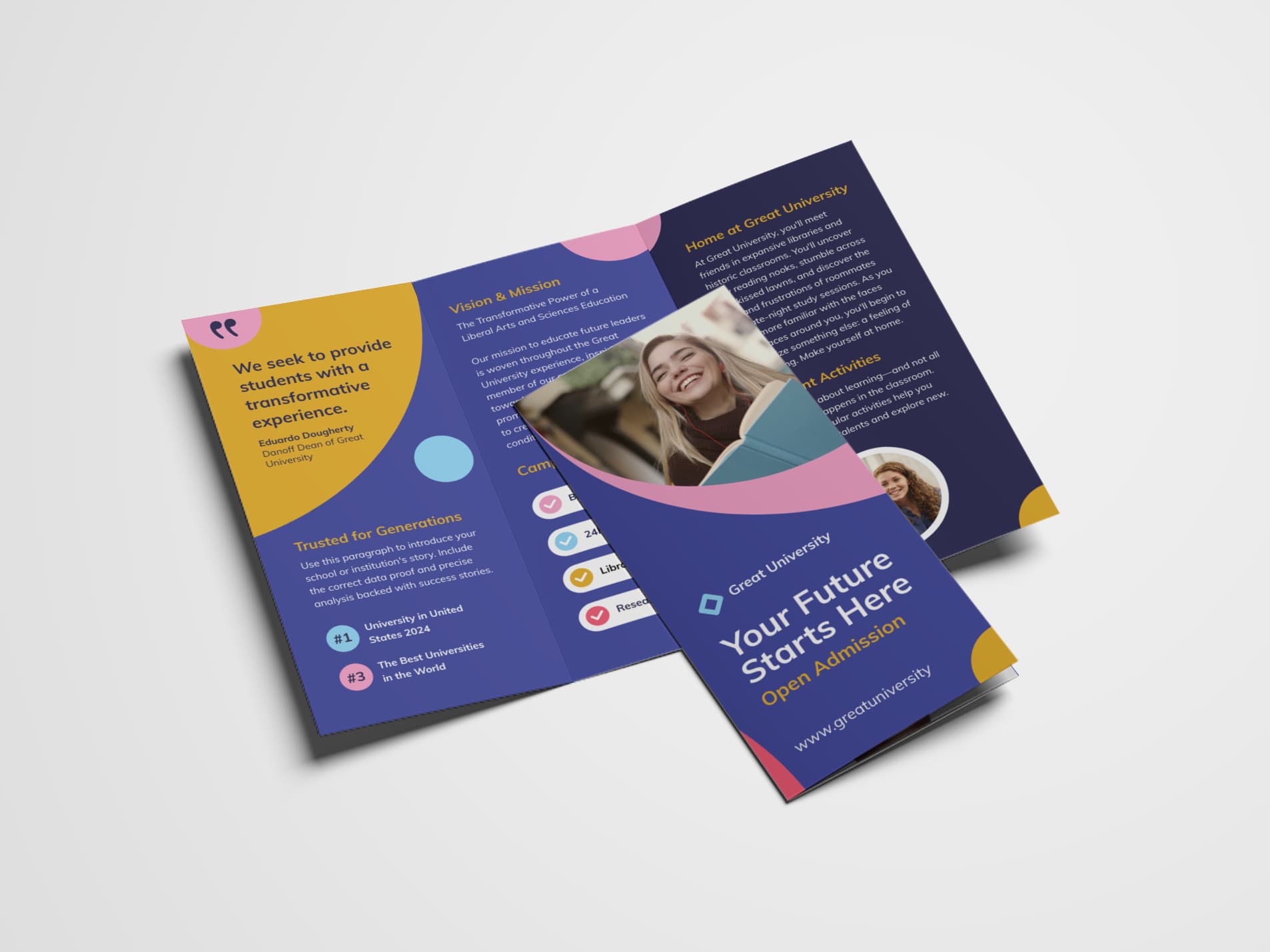 Loved by 11 million users worldwide, including the United Nations, Accenture, and Disney.
Pick a Brochure Template to Get Started
Brochure maker with professional templates
High-quality Free Brochure Templates
Piktochart's online brochure maker combines ease of use and professionally designed brochure templates to help you make stunning brochures in minutes.
Our pre-made templates have helped millions of users grow their business and make their brands look more professional.
Edit, download, and print your custom brochures right away.
Start creating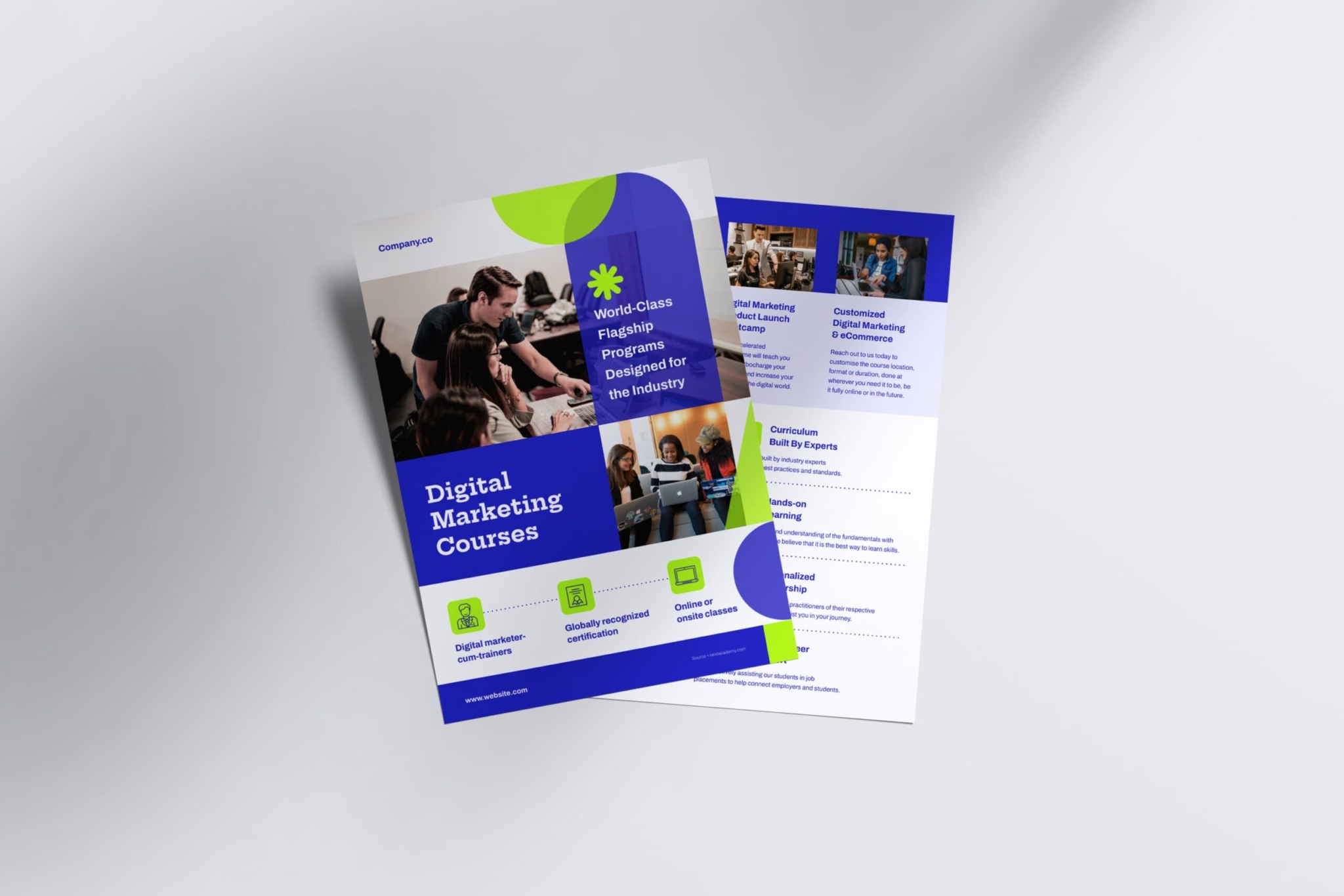 Create in minutes with professionally designed brochure templates
Say Goodbye to Generic-Looking Visuals
From trifold brochures to Z-fold, Piktochart's brochure maker and extensive template library are made for creative minds like you who don't have the time to create a brochure from scratch.
Whether you're planning to make a real estate brochure or a healthcare one, Piktochart has everything you need to make a brochure that stands out from the rest and helps you market to potential customers.
Customize it to your brand colors, add unique graphics and design elements, then highlight your messaging with beautiful typography options.
With just a few clicks, creating a professional brochure you'll be proud of has never been easier.
Browse more templates
"I love having a graphic design tool as effective as Piktochart, it gives me the opportunity to build very good visual content for my organization's online use and the best thing is that I don't need to have extensive experience as a graphic designer. It is quite intuitive and easy to access!"
One powerful brochure editor, endless possibilities for your brand and business
Unlimited access to templates
Get unlimited access to a vast library of free templates, in various formats, sizes, and layouts. Designing a custom brochure can be easy with our brochure maker.
Created by professional in-house designers
Each template has been thoughtfully created by our team of in-house designers. Upload your own images and work on custom brochures with the assurance of successful brochure design.
Designed for simplicity
Drag-and-drop editor designed for simplicity. Learn it in less than an hour. Choose the brochure format and start from a blank canvas or make a brochure from a pre-made template.
Create brochures any way you want
Download and print for offline use or share as an e-brochure for your website and emails. Make a brochure and export it to PNG or PDF. Get custom links for easy sharing online directly from the brochure creator.
Custom branding
Automatically add custom branding to our free professional brochure templates. New features are regularly being added to Piktochart's brochure creator to help promote your business to potential customers.
Endless options to customize
With a huge collection of free stock images, millions of illustrations, stunning design elements, and new templates released monthly, you can customize a digital brochure to share online or create one for brochure printing.
Data visualization at your fingertips
Use graphs, charts, maps, text frames, shapes, and more to convey your message clearly in engaging brochures. Order prints by downloading your files from the brochure maker tool.
Warm, thoughtful customer support
Need help with your brochure design? Drop us a message and you'll hear back from our support team.  
"I love the templates included, as well as the vast amount of images and icons available to use right out of the box. The customization is really great too. Being able to choose my company's custom color schemes and apply them to templates makes things so easy."
5 Easy Steps to Beautiful Brochures
1. Sign up for Piktochart. 
Log into Piktochart or sign up for the free plan. Choose Brochures as your format of choice. You now have access to our brochure maker to start creating brochures.
2. Pick the perfect template for your brochure design needs.
Experiment with various formats and layouts. Explore the free brochure templates, for marketing, healthcare, small businesses, events, travel, as well as real estate brochures.
3. Edit and customize.
Piktochart's online brochure maker has everything you need to create a brochure designed to perfection: thousands of illustrations, a stunning stock image library, and a wide selection of color schemes to help reflect your brand personality. You can even upload brand assets, including brand fonts and your own images. Finally, rearrange elements or delete sections you don't need.
4. Don't forget to save your work.
Double-check for typos. Make sure you don't miss the most important details like your contact information and business hours.
5. You're done!
With Piktochart, your brochure design needs are taken care of. You can either download it as a PNG or PDF file that's ready to print. Or get a link for easy sharing via email or social media.