Creating infographics, no matter if you're an experienced graphic designer or new to the concept entirely, is typically a time-consuming and challenging process. Infographics are tricky to get right, as many factors need to be considered. These infographic design factors can range from incorporating your respective branding guidelines, to making sure your content is accurate and concise, in order to ultimately create a visually appealing infographic.
The best ones are helpful and communicate a message and/or data in an interesting and visual way. However, the line between helpful and overwhelming is often very thin.
Infographic design requires you to strike a balance between showing enough information and preventing overwhelm.
How to Make an Infographic With an Infographic Template
I'm not a designer, so if I can make a professional infographic, so can you.
Here are the 7 steps we will follow for the infographic template:
And if you prefer to watch instructions instead of reading them, below you can find a video summary of this blog post including all information about creating an infographic template.
Before we get started, let's clear something up:
A Great Infographic Is About Communication, Not Design
People often overemphasize design in infographics. They add a ton of different fonts & colors, cram in all the latest design trends, and use a bunch of icons. Then they wonder why no one gets the message. Don't get me wrong, design is important, but not in the way you think it is.
Infographic design gives your content an extra dimension. It conveys the emotional aspect behind a message that is otherwise hard to put into words. For example:
Let's say your company has a secret Santa event coming up and you want to make sure everyone knows it's not about buying expensive gifts. You can do two things:
Send out an email outlining the do's and dont's of gift-giving
Create an infographic that goes through the same information but in a visual way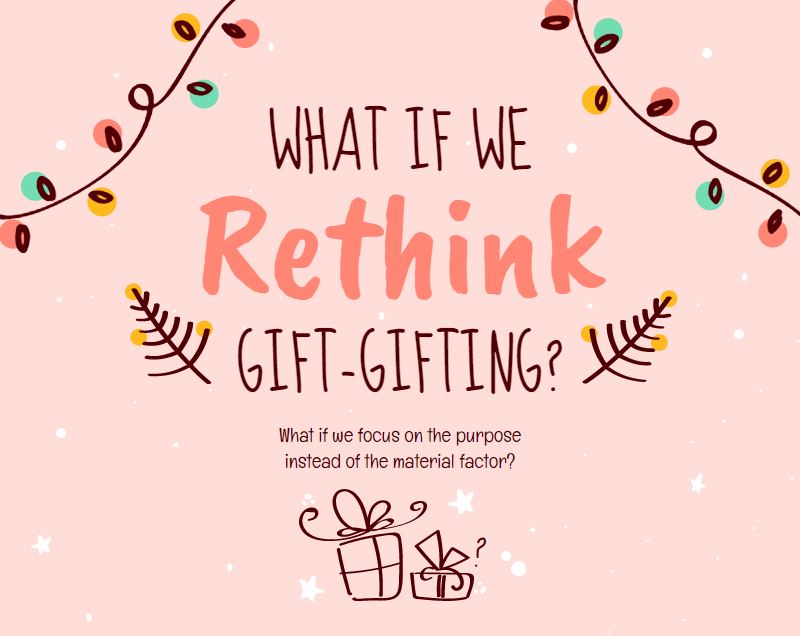 Sending a plain email is boring and makes it less likely that people will read the message. A well-crafted infographic, on the other hand, not only sends the message but also communicates that it's supposed to be fun.
Now that we've got that out of the way. Let's start creating an infographic.
Step 1: Define Your Audience
When you try to please everyone, you end up pleasing no one.
Similarly, if you try to create an infographic that's interesting for everyone, it will end up not being interesting for anyone.
Part of making a good infographic is deciding who it is for and—equally as important—who it is not for. Who your target audience is will determine what data you use, how much lingo and jargon you can get away with, what the overall style of the infographic will be, and in what detail you need to explain everything.
Ask yourself the following questions:
Is your target audience internal or external?

When you create an infographic for internal audiences, you can skip over basic information. You don't have to explain the basics to your colleagues who have been working on the same thing for months. When your audience is external, however, you have to set the stage before you explain the details.
What's your target audience's position?

An infographic aimed at executives will differ from an infographic aimed at interns. The higher up you go in an organization, the more strategic things become, and your infographic will have to reflect that.
What level of knowledge do they have?

When your audience consists of experts, you can safely assume they understand the lingo associated with your field. You can skip over basic information and go more in-depth. This is important to consider also if you're using it as a native ad on an article.
The audience for the infographic we're creating is external. They have a working knowledge of what an infographic is and what you can do with it, and they need to communicate either with customers or with the general public.
Ready to create an eye-popping infographic?
Join more than 11 million people who already use Piktochart to easily create effective infographics.
Create free account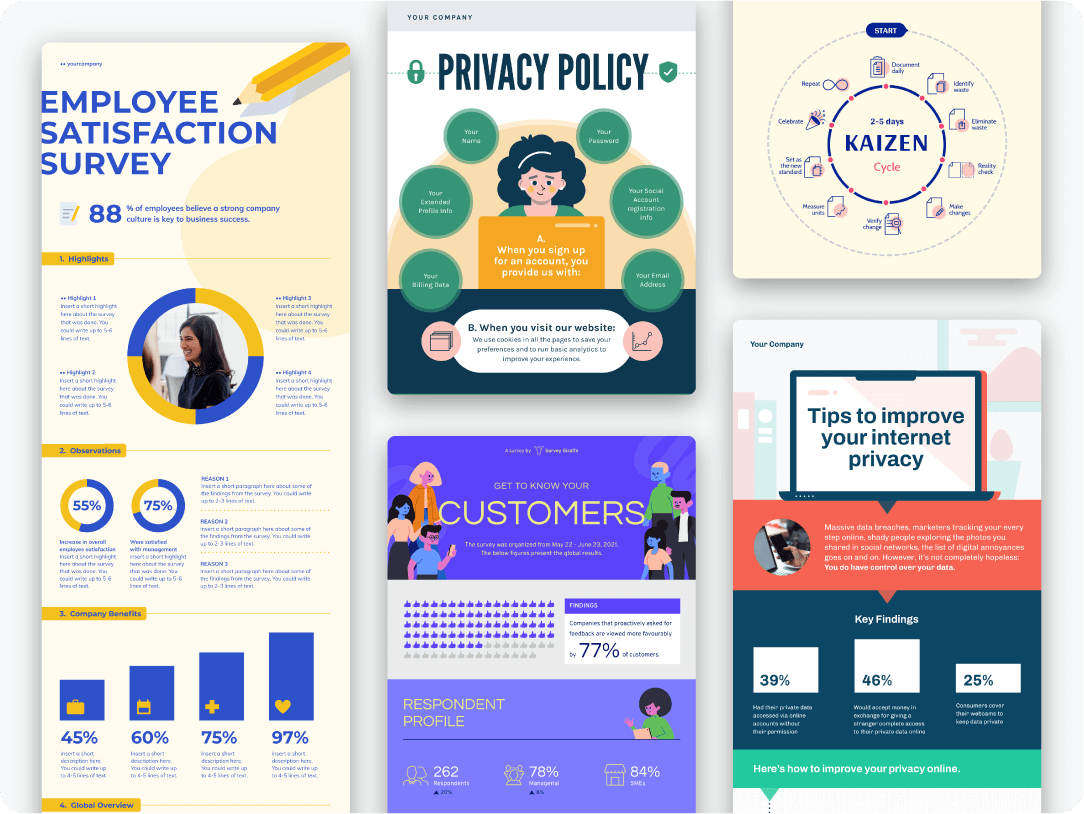 Learn how to get started with Piktochart
Watch this short tutorial for a complete overview.
Watch the tutorial