Social media video maker that boosts your engagement metrics
Get 12x more shares on social media by repurposing your existing video content and publishing more thought leadership videos.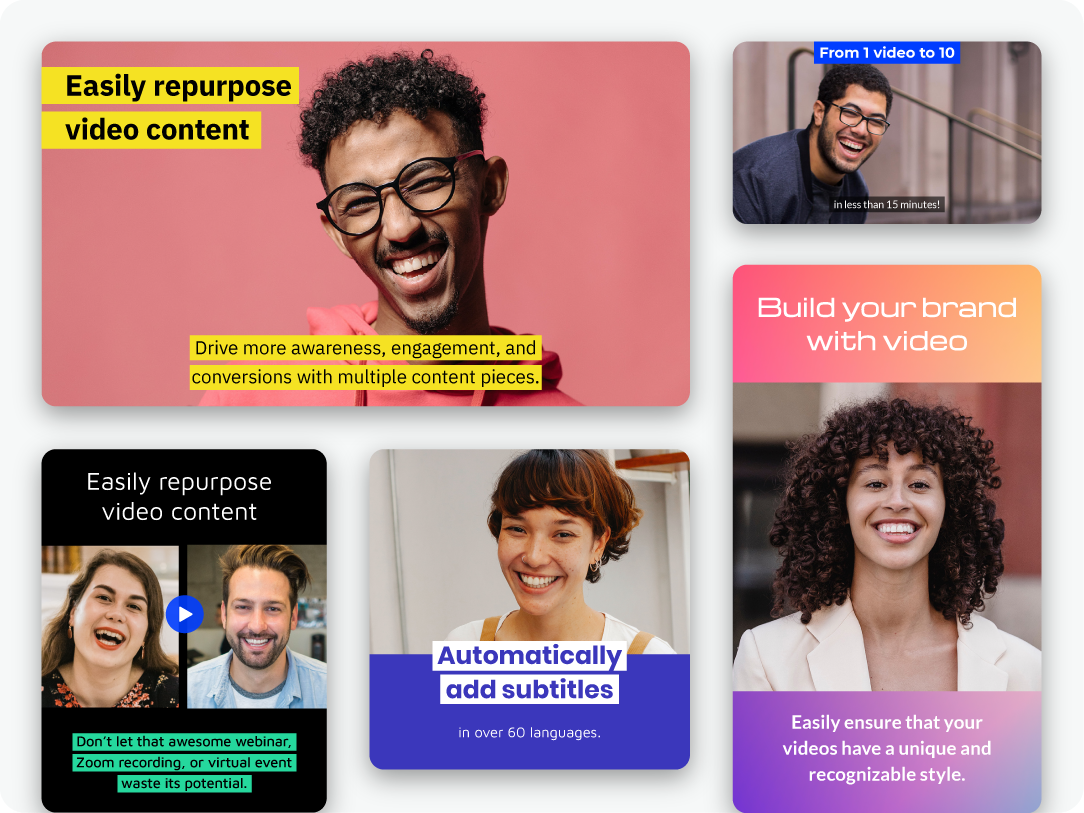 Easily repurpose existing video content on social media
Don't let that awesome webinar, podcast, or virtual event waste its potential. Increase your reach, engagement, and conversions by repurposing existing videos across multiple social media platforms. Social media video maker from Piktochart will help you optimize your video clips for Instagram, LinkedIn, Facebook, and other social media platforms.
Try it out
Build your personal brand with leadership videos
There is no better way to grow your brand online than with video. With Piktochart's social media video maker, you can easily share your expertise by capturing your screen and cam simultaneously. Once done, it only takes minutes to give it a unique and recognizable style. Add your logo, match the video background to your brand colors, or add a branded video intro.
Try it out
Automatically add captions to reach more people
Did you know that videos with captions receive 40% more views than those without them? Captions capture the attention of social media users who silently scroll through their feeds while commuting or taking a break from work. With Piktochart Video, you can automatically generate captions for any of your social media videos. Best part? You can edit your video by simply editing your captions.
Try it out
Ready to create your social media video?
Start repurposing videos for social media for free — upgrade anytime.
Explore more video tools inside Piktochart Video