That's because when it's done right, it blends so well with the overall design you don't even notice it. But when it's not right, it sticks out like a sore thumb.
Over 30 million PowerPoint presentations are made daily. So when it comes to creating your own, you need every advantage you can get to make it stand out. Choosing the right fonts is one such advantage.
In fact, it's one of the reasons why Steve Jobs was able to turn Apple into the brand it is today. His expertise in branding and design was fueled by the Calligraphy classes that he attended in his early years.
So no matter the subject of your PowerPoint presentation, the right fonts will help you create a lasting impression and convey a powerful message. So here's our list of the best fonts to consider for your next PowerPoint slideshow.
If you want to create a PowerPoint presentation, but don't have access to PowerPoint itself, you can use Piktochart's presentation maker to create a presentation and export it as a .ppt file.
Best Fonts for PowerPoint
Before we proceed, you should know some basics of typography, especially the difference between Serif, Sans Serif, Script, and Decorative types of fonts.
Serif Fonts: These are classic fonts recognizable by an additional foot (or tail) where each letter ends. Well-known Serif fonts include Garamond, Times New Roman, Lucida, Bookman, Century, and so on.
Sans Serif Fonts: These fonts do not have a tail. Well-known Sans Serif fonts are Century Gothic, Arial, Tahoma, Calibri, Lucida Sans, Verdana, and Helvetica.
Script and Decorative Fonts: These are the fonts that look like handwriting — not typed with a keyboard or typewriter.
With these fundamentals out of the way, let's go ahead with our list of the best fonts for your PowerPoint slides.
1.Helvetica
Helvetica is a traditional sans serif font with a loyal user base. When you use Helvetica, the top-half part of the text is bigger than other sans serif fonts. For this reason, your letters and numbers have a balanced proportionality between the top and bottom parts. As a result, it gets easier to identify characters from a distance.
That's why Helvetica is great for communicating major points as titles and subheadings in your PowerPoint presentation. Even if you're going to be presenting live to a large group, Helvetica ensures that your slides can be read by people sitting at the back. Though it looks good in any form, you can make Helvetica shine even more in bold or all caps.
2.Futura
Futura is a sans-serif font based on geometric shapes. It's great for PowerPoint presentations because of its excellent readability, elegance, and lively personality.
Designed to invoke a sense of efficiency and progress, it is best when you want to project a modern look and feel. Futura is a versatile option ideal for use in both titles and body content, accounting for why it has remained immensely popular since 1927.
3.Rockwell
The Rockwell font has strong yet warm characters that make it suitable for a variety of PowerPoint presentations, regardless of whether it's used in headings or the body text. However, if we were to choose, it's better to use it in headers and subheadings for the best results.
Monoline and geometric, Rockwell can display any text in a way that looks impactful. Whether you want to set a mood or announce an important event, you can't go wrong with this robust font.
4.Verdana
Verdana is easily a great choice for PowerPoint. Its tall lowercase letters and wide spaces contribute significantly towards boosting slide readability even when the text is small. That's why Verdana is best for references, citations, footnotes, disclaimers, and so on.
Besides that, it is one of the most widely available fonts, compatible with both Mac and Windows systems. This makes it a safe bet for when you are not certain on where and how will you be delivering your presentation.
5.Raleway
Raleway is a modern and lightweight sans serif font. Its italicized version has shoulders and bowls in some letters that are a bit off-centered. What this means is that the markings excluding the stem are intentionally lower or higher as compared to other fonts.
This gives Raleway is a slightly artistic look and feel without impacting its readability. In fact, many professionals think the swashes and markings actually enhance the font's readability and legibility. Moreover, Raleway also has a bold version which is heavily used in PowerPoint presentations.
The bottom line is that Raleway is a versatile font that can be used in a variety of presentations either in the body copy or in titles and subheadings. When the titles are capitalized or formatted as bold, captivating your audience becomes a breeze.
6.Montserrat
Montserrat is one of our favorite fonts for presentation titles and subheadings. It's a bold, professional, and visually appealing choice for situations when you want your headers and titles to really capture the audiences' attention.
Every time you move to the next slide, the viewers will see the headings and instantly understand its core message.
Another major quality of the Montserrat font is its adaptability and versatility. Even a small change such as switching up the weight gives you an entirely different-looking typeface. So you get enough flexibility to be able to use the font in all types of PowerPoint presentations.
Montserrat pairs nicely with a wide range of other fonts. For example, using it with a thin sans serif in body paragraphs creates a beautiful contrast in your PowerPoint slides. For this reason, it is usually the first choice of those creating a business plan or marketing presentation in MS PowerPoint. 
Create powerful presentation from Piktochart
Piktostory is the easiest way to make powerful presentation, you can also import your own fonts
Try Piktostory for free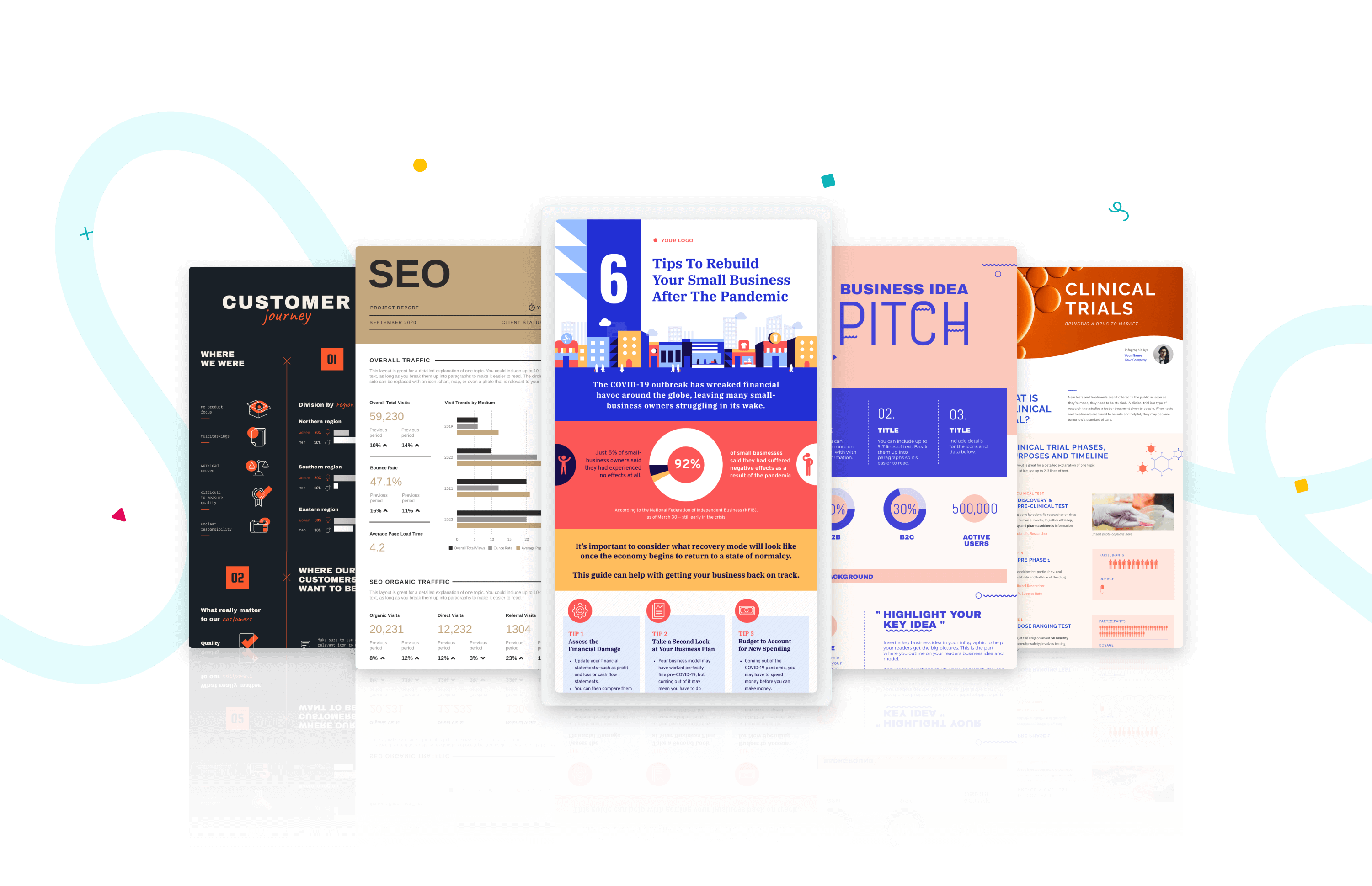 7.Roboto
Roboto is a simple sans serif font which is a good fit for PowerPoint presentations in a wide range of industries. Well designed and professional, Roboto works especially well when used for body text, making your paragraphs easy to read.
Roboto combines beautifully with several other fonts. When you're using Roboto for body text, you can have headings and titles that use a script font such as Pacifico, a serif font such as Garamond, or a sans serif font such as Gill Sans.
8.Bentham
Bentham is a radiant serif font perfectly suited for headings and subtitles in your PowerPoint slides. It gives your presentation a traditional appearance, and its letter-spacing makes your content really easy to read.
You can use this font in uppercase, lowercase, or the title case, depending on how it blends with the rest of your slide. For best result, we recommend combining Bentham with a sans serif font in your body content. For example, you can use a font such as Open Sans or Futura for the rest of your slide content.
9.Libre-Baskerville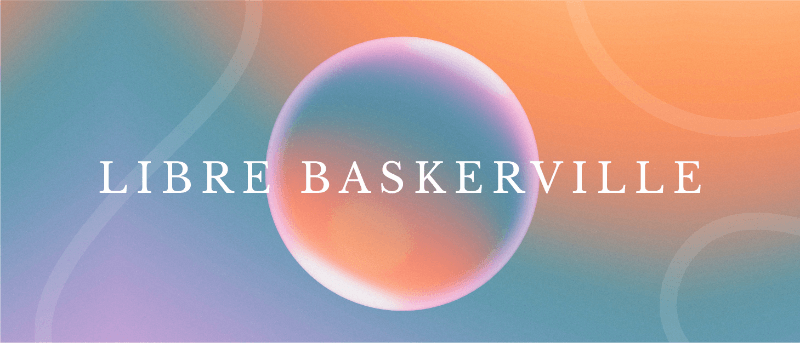 Libre-Baskerville is a free serif Google font. You can pair this classic font with several other fonts to make a PowerPoint presentation with a traditional design.
One of its best features is that works equally well in both headings and body copy. It's clear and easily readable no matter how you use it. And when used for headings, it works really well in uppercase form.
10.Tahoma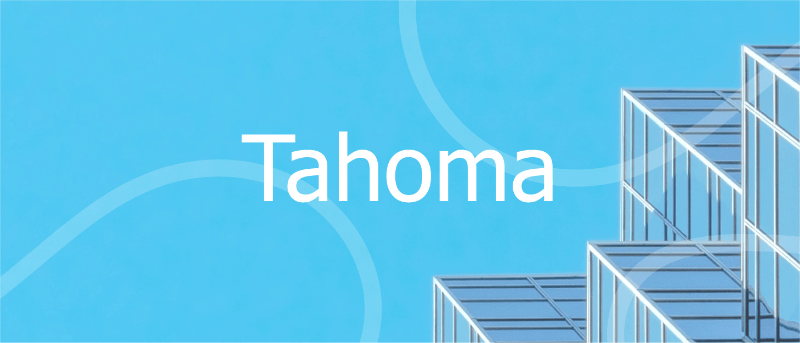 Tahoma is one of the fonts that offer the best level of clarity for PowerPoint slides. It has easily distinguishable characters like Verdana, but with the exception of tight spacing to give a more formal appearance.
Designed particularly for screens, Tahoma looks readable on a variety of screen sizes and multiple devices. In fact, this significant aspect is what makes Tahoma stand out from other fonts in the sans serif family.
11.Poppins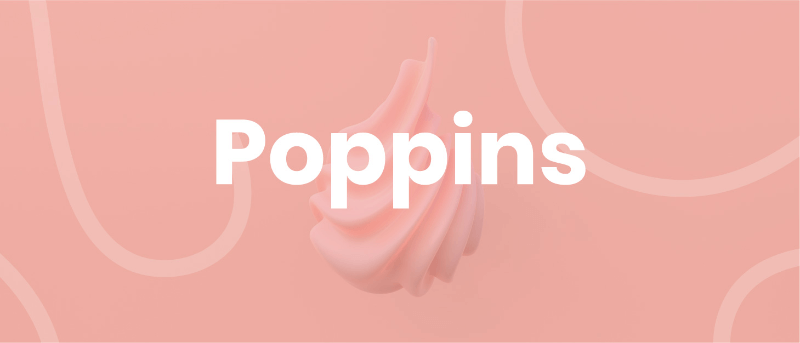 Poppins is a multi-purpose san serif font. The solid vertical terminals make it look strong and authoritative. That's why it's great for catchy titles, and subheadings, as well as for the body paragraphs. When you want something that feels casual and professional in equal measure, pick Poppins.
12.Gill Sans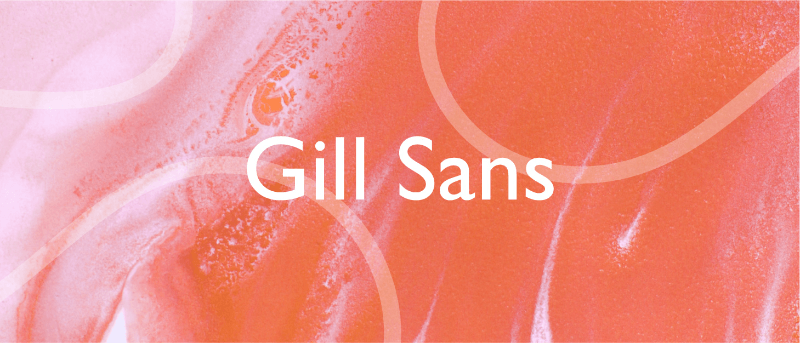 Gill Sans is another classic choice for PowerPoint presentations when you're looking to build rapport with your audience. Gill Sans is a friendly and warm sans serif font similar to Helvetica. At the same time, it looks strong and professional.
It's designed to be easy to read even when used in small sizes or viewed from afar. For this reason, it's a superior match for headers, especially when combined with a body text using Times New Roman. Not to mention several other fonts you can pair it with for successful results.
13.Palatino
Palatino is a font inspired by calligraphic works of the 1940s. It features smooth lines and spacious counters, giving it an air of elegance and class.
It was designed to be used for headlines in print media and advertising that need to be viewable from a distance. This attribute makes Palatino also suitable for today's PowerPoint presentations.
Palatino is also a viable choice for your presentation's body text. It's a little different from fonts typically used for body paragraphs. So it can make your presentation content stand out from those using conventional fonts.
14.Georgia
Georgia is a modern font that is revered for its graceful look. It's similar to Times New Roman but with slightly larger characters. Its strokes form Serif characters with ample spacing, making it easily readable even in small sizes and low-resolution screens.
Another benefit of using Georgia is its enhanced visibility even when it's used in the background of your PowerPoint slides. Moreover, the tall lowercase letters contribute to a classic appearance great for any PowerPoint presentation.
Conclusion
Choosing the right font for your PowerPoint slides is more of a creative exercise than a scientific one. There are no rules set in stone. Plus, it also depends on the nature of your project and the topic of your presentation.
However, certain basic principles that can help you narrow down your choices and have a powerful impact on your target audience. These include factors such as compatibility with most systems, clarity from a distance, letter-spacing, and so on.
Luckily, we have compiled the above list for you with these core fundamentals already in mind. As long as you adopt these standard fonts and don't try to make things complicated, you'll be on your way to design a brilliant Powerpoint presentation. Good luck!
About The Author
| | |
| --- | --- |
| | Hitesh Sahni is a content strategy consultant, editor, and founder of Smemark, an upscale studio helping brands with superior content writing and marketing. Get his 5 essential templates & worksheets to kickstart content creation for free. |