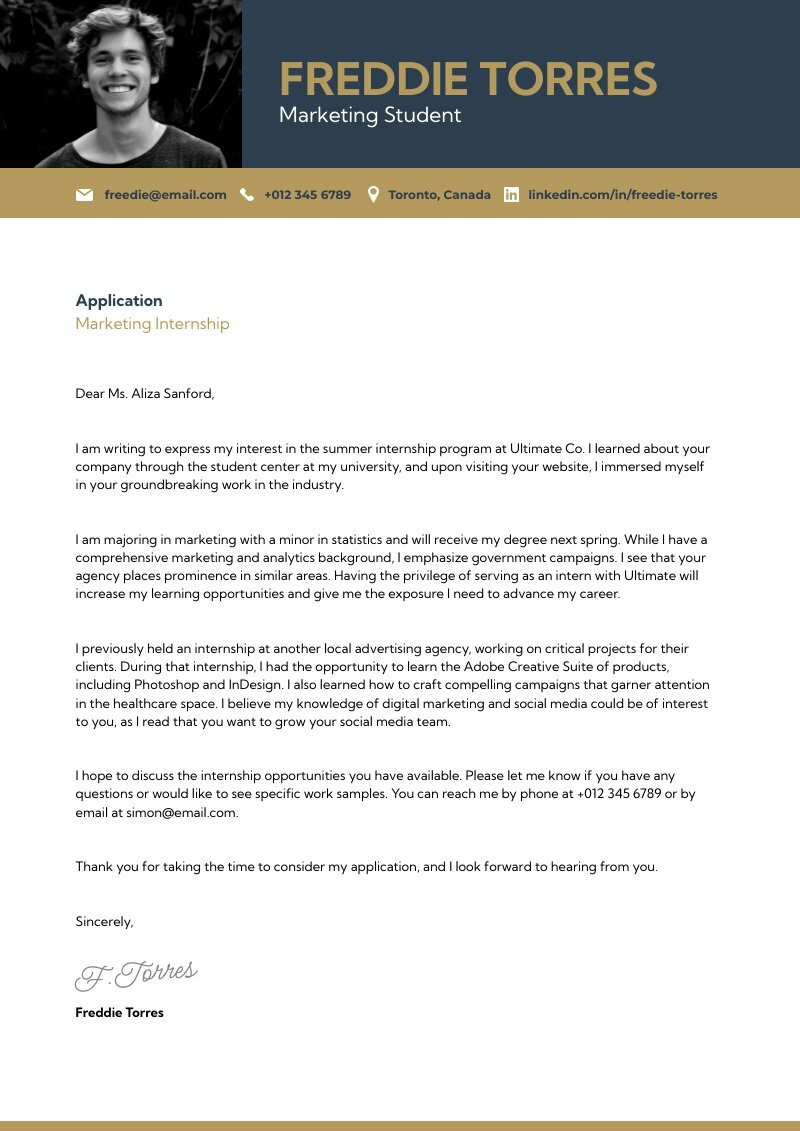 Professional Cover Letter
Resumes
Edit for free
You'll be asked to log in or sign up for a free Piktochart account first.
Designed to help job seekers make a great first impression this free Professional Cover Letter template has a sleek and modern design to showcase your professionalism. The template is easy to use and customize to your individual needs.You can quickly and easily add your personal details, work experience, and skills.
Available File Type
Customization
100% customizable
Tags
Template Details
The template provides guidance on what information to include in your cover letter to make it stand out from the crowd. It also includes tips and examples to help you tailor your letter to the specific job you're applying for. Using our Professional Cover Letter template will help you stand out to potential employers and increase your chances of landing an interview. Your cover letter is your chance to showcase your personality, passion, and qualifications to potential employers. Our template is designed to help you do just that. By using our template, you can demonstrate your professionalism and attention to detail, making you stand out from other applicants. This Professional Cover Letter template is a great tool to help you get noticed by potential employers. With its sleek design and customizable format, you can quickly and easily create a cover letter that showcases your skills and experience. By using our template, you can increase your chances of landing an interview and ultimately getting the job you want. When you sign up for a free Piktochart accountd you can edit it online.
More Templates Like This