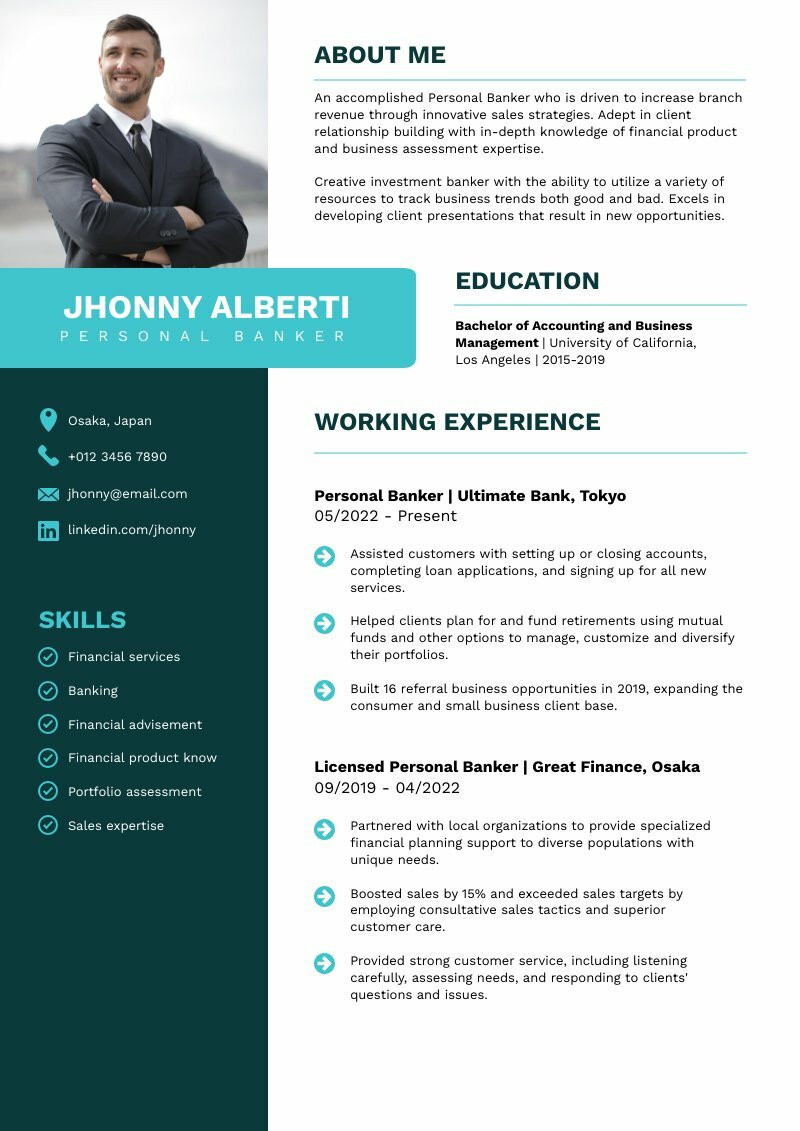 Modern Banker Resume
Resumes
Edit for free
You'll be asked to log in or sign up for a free Piktochart account first.
Introducing a free Modern Banker Resume template designed to help you stand out in the competitive job market.This pre-made template is clean, modern, and easy to use, ensuring that your resume makes a lasting impression on potential employers.Whether you're a seasoned professional or just starting your career, it can help you showcase your skills and experience.
Available File Type
Customization
100% customizable
Tags
Template Details
The template features a sleek and stylish design that is sure to impress hiring managers. It's easy to customize so that you can tailor it to your individual needs and preferences. You'll be able to highlight your relevant experience and education in a way that stands out from other resumes. We understand that job hunting can be daunting, but with this Modern Banker Resume template, you can confidently apply for your dream job. Sign up for a Piktochart account, customize this template online by adding your text and adapting the design to your style, and download it when it's ready.
More Templates Like This