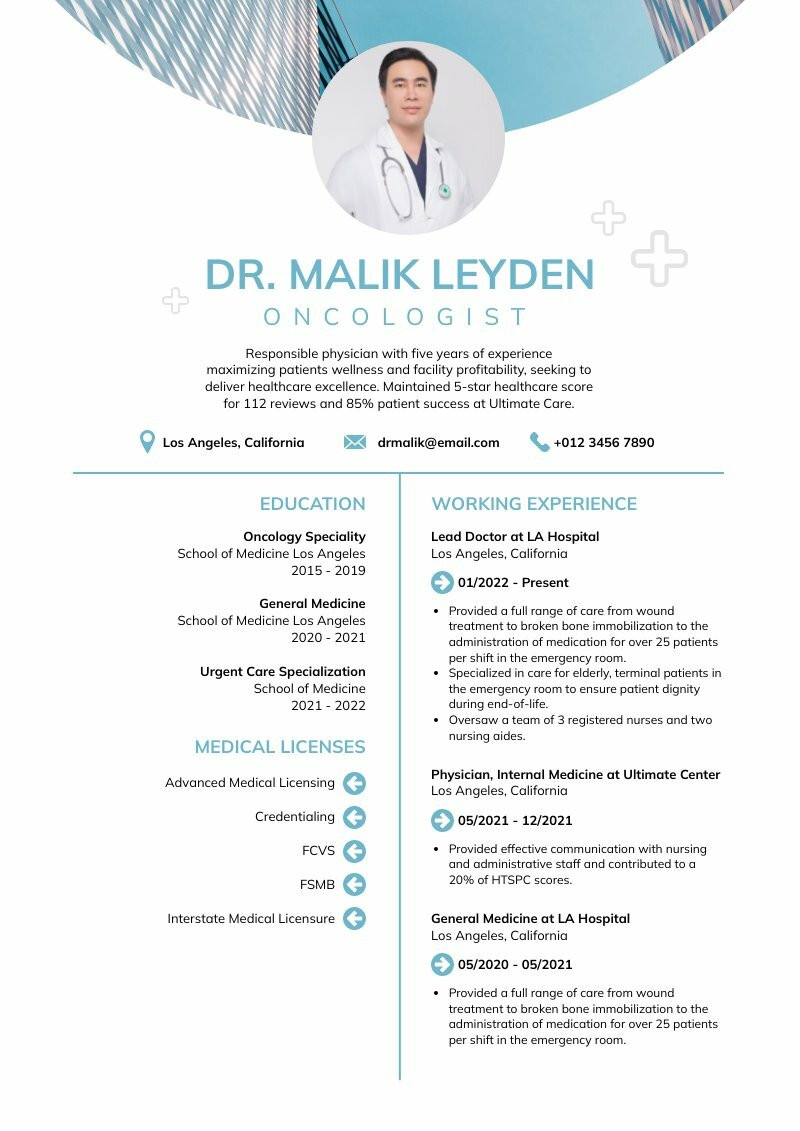 Medical CV
Resumes
Edit for free
You'll be asked to log in or sign up for a free Piktochart account first.
Looking for a job in the medical field can be a daunting task.With so many candidates applying for the same position, it's challenging to stand out from the crowd.Fortunately, this free Medical CV Template is here to help.
Available File Type
Customization
100% customizable
Tags
Template Details
It features a sleek and professional design that is sure to impress any hiring manager. The pre-made template is easy to use and fully customizable, allowing you to highlight your skills, experience, and education in a way that sets you apart from other candidates. Using Piktochart's Medical CV Template can give you the edge you need to land the job of your dreams. The template is designed to make your medical background and qualifications shine, so you can be confident that your application will stand out. A great medical CV is essential to get your foot in the door. With this template's modern design, your CV will look professional and up-to-date, which is vital in today's competitive job market. Plus, it is designed to be easily adaptable to any medical role, from nursing to physician. Use it to showcase your education, qualifications, and experience and highlight your unique skill set.
More Templates Like This