You have a report due in a few days, but you're still procrastinating like a pro.
If you've been staring at a blank page, wondering how to write a report the best way possible, you're not alone. For many, writing a report, especially for the first time, can feel like rolling a giant boulder uphill.
Whether you're a student, a professional, or someone who wants to up their report-writing game, keep reading for a 2023 guide and step-by-step instructions on how to write a report. Plus, learn about the basic report format.
You'll also get access to report templates that you can edit and customize immediately and learn about a tool to make reports online (no need to download software!).
What is report writing?
Report writing is a way of communicating information, data, insight, or analysis. It's an essential skill that will come in handy in various settings, from academic research or diving into historical events to business meetings.
But creating a report can be a bit intimidating at first.
In its simplest form, report writing starts with researching and gathering all the information, analyzing your findings, and presenting it in a way that's easy for your audience to understand.
Sounds easy enough, right?
Well, there's a bit more to it than that. We'll guide you through every step of the process to write an entire report from a rough draft and data in the next section.
But first, let's get to know the different types of reports.
Types of reports
Reports come in all shapes and sizes, and the type of report you write will depend on your specific goals and audience. Each type of report has its unique purpose, format, and style.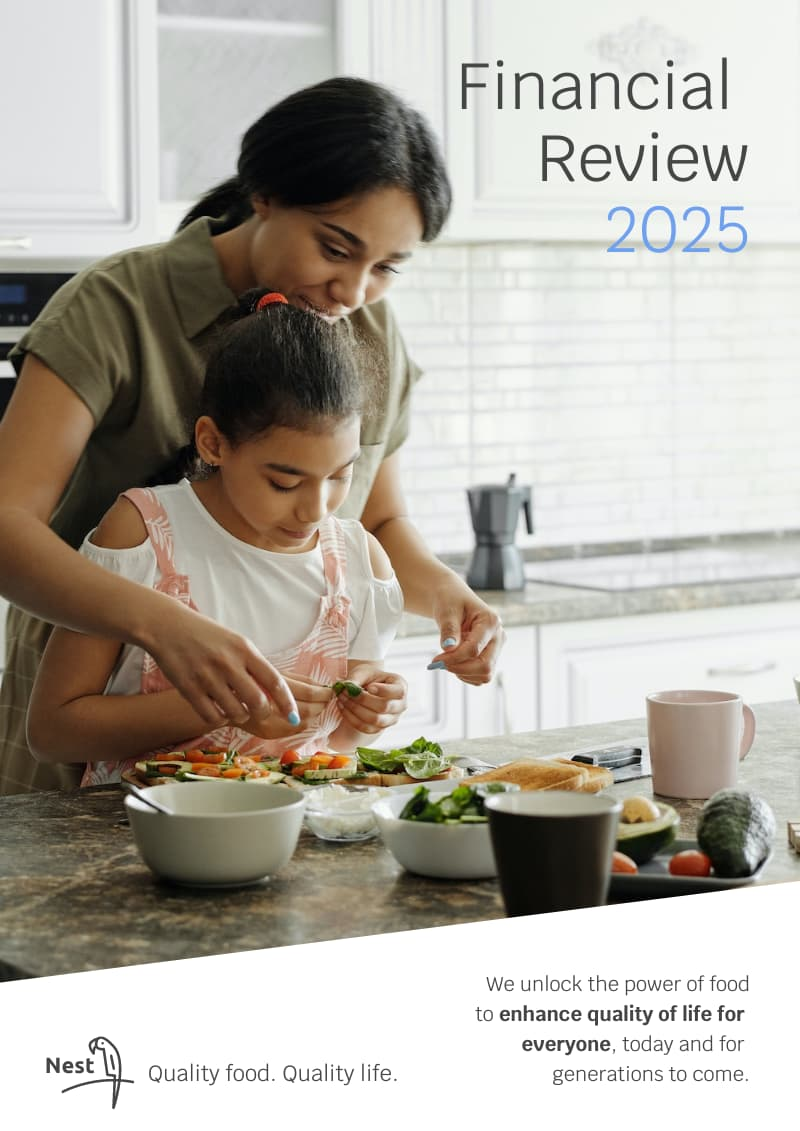 The most common types of reports are:
Academic report – These include school reports, book reports, thesis reports, or analytical reports between two opposing ideas.
Business report – Business reports range from annual reports to SWOT analyses. The goal of business reports is to communicate ideas, information, or insights in a business setting.
Research report – Research reports are often more scientific or methodological in nature. They can take the form of case studies or research papers.
How to write a report without feeling overwhelmed
Breaking down the report writing process into three stages can make it much more manageable for you, especially if it's your first time to create one.
Pre-writing stage
Writing stage
Post-writing stage
Let's take a look at the steps for each stage and how to write a good report in 2023 that you can be proud of.
Stage 1: Pre-writing
The pre-writing stage is all about preparation. Take some time to gather your thoughts and organize your main idea. Write a summary first.
Here are important steps to help you deal with the overwhelm of creating an insightful report.
Understand the purpose of your report
Knowing your purpose will help you focus and stay on track throughout the process. Dig into the why of your report through these questions:
Who is your intended reader? Are you familiar with your audience's language and how they think?
What are you trying to achieve with your report? Are you trying to inform, persuade, or recommend a course of action to the reader?
Research your topic
It's time to gather as much information as you can about your topic. This might involve reading books, articles, and other reports. You might also need to conduct interviews with subject matter experts.
Pro tip on how to write a report: Pick reputable sources like research papers, recently-published books, and case studies by trustworthy authors.
Make a report outline
An outline is a roadmap for your report. It covers your title, introduction, thesis statement, main points, and conclusion. Organizing your thoughts this way will help you keep focus and ensure you cover all the necessary information.
While you can create a report without creating an outline, you could write a better report with an outline. An outline helps you organize your facts and important points on paper.
Stage 2: Writing
Once you have completed the pre-writing stage, it's time to write your report.
Follow the proper report writing format
You will feel a lot of resistance at this point because this is where most of the tedious work of report writing happens. However, the process can be a breeze if you follow a proper structure and report writing format.
The structure of your report can vary depending on the type of report you're creating, but the report writing format below can serve as a guide for anyone.
Title page. This is the first page of your report and should include the report's title, the author's name, the date of presentation or submission, and any other relevant information, such as your name or the organization's name.
Table of Contents (TOC). This section contains subsections of your report and their corresponding page numbering. A well-written TOC will help readers navigate your report easily and find the information they need.
Brief summary. This part provides an overview of the report's particular purpose, subject, methodology, key findings, and recommendations. This section is often called the executive summary in corporate reports.
Introduction. The introduction should provide background information about the topic and explain why the report was written. It should also state the aims and objectives of your report and give an overview of the methodology used to gather and analyze the data. Make sure you include a powerful topic sentence.
Main body. The main body of the report should be divided into subsections, each dealing with a specific aspect of the topic. These sections should be clearly labeled and organized in a logical order. In most reports, this is also the part where you explain and present your findings, analysis, and recommendations.
Conclusion. Summarize the main points of your report and provide a final summary, thought, or suggestions. Review your thesis statement. The conclusion also includes any limitations of the study and areas for further research or future action.
References. This section should include a list of all the sources cited in the report, like books, journal articles, websites, and any other sources used to gather information on your subject.
Appendices. In the appendices section, you should include any additional information relevant to the report but not in the article's main body. This might consist of raw data, event details, graphs, charts, or tables.
With all these key report elements, your readers can look forward to an informative, well-organized, and easy-to-read report.
Pro tips: Remember to use clear and concise language in your essay. It is also required to follow a specific type of formatting set by your organization or instructor.
Plus, use the active voice when you can because it helps improve clarity. To write a report essay in a passive voice makes it sound less concise.
Reports should usually be written in the third person.
Edit and proofread the article
Once you have completed your first essay draft, take some time to edit and proofread your work. Look for spelling mistakes and grammar errors, as well as any areas where the flow of your article could be improved. Review your topic sentence.
If hiring a professional editor isn't possible, have a colleague or someone else read your rough draft and provide feedback. You can also use tools like Grammarly and the Hemingway App.
Stage 3: Post-writing
You're almost there! This stage is about finalizing your report and ensuring it is ready to be shared.
Format your report
Ensure your report is formatted correctly, with clear and easy-to-read fonts, headings, and subheadings.
Incorporate visuals
Adding visuals to your report article is another great way to help your audience understand complex information more easily.
From charts to illustrations, the right visual can help highlight and explain key points, events, trends, and patterns in your data, making it easier for the reader to interpret the information.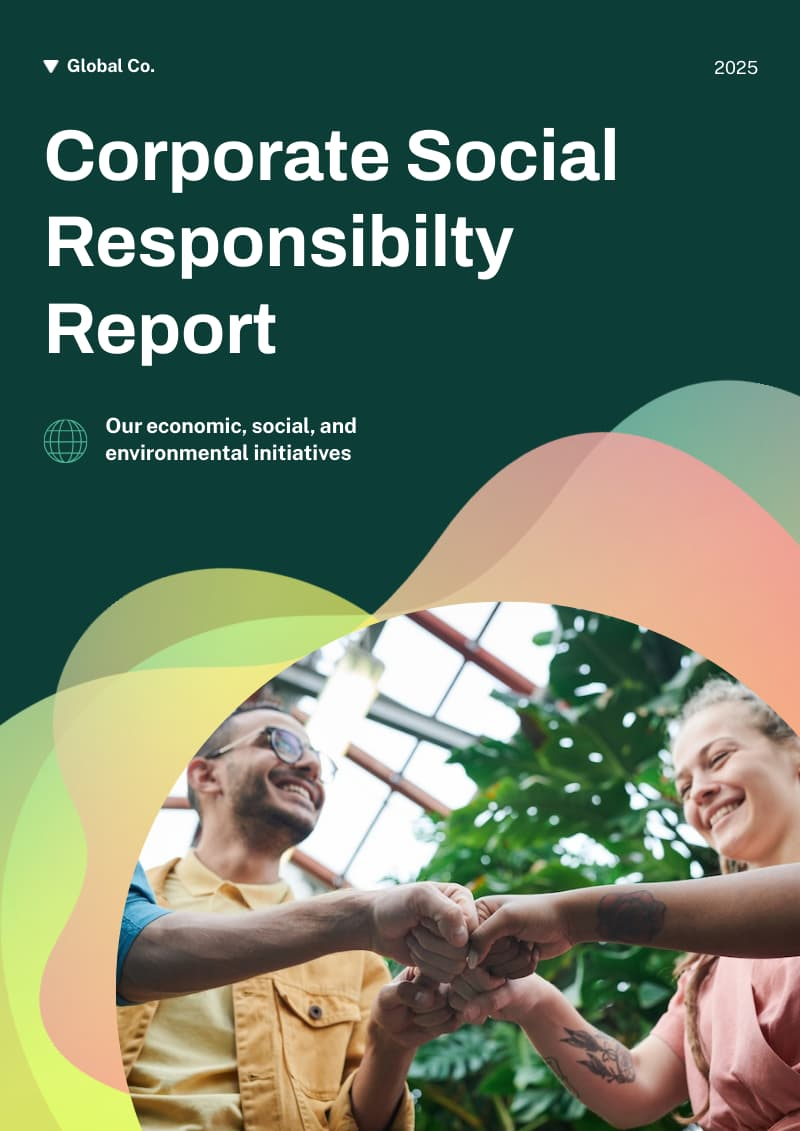 However, it's important to use visuals sparingly and ensure they are relevant and effectively support the texts. You will learn more about effectively incorporating visuals into your report as you scroll down below to the next sections.
Share your report
Once your report is complete, share it with your audience. This might involve submitting it to your boss, presenting it to a group, or sharing it online.
A final note for this section: Remember to take your time, stay organized, and most importantly, have fun! Writing a report can be a rewarding experience, especially if you get positive feedback when you present.
How to add visuals to your report
Adding visuals to your report is more than just putting a graph or chart for every piece of information.
There are no hard and fast rules but use the pointers below as guidelines:
Each visual in your report should have a purpose. Don't just add a pie chart or bar graph for the sake of adding one. Your visual of choice should offer clarity to readers that's impossible to achieve with words alone. Piktochart's report maker lets you search for free stock images and illustrations to add to any page with drag and drop.
Add captions, legends, or arrows to your visuals when possible. For more technical reports, graphics are either Tables or Figures. Number them in order of appearance (Figure 1, Figure 2, Table 1, etc.) and give each a descriptive title.
Place the visual close to the relevant text on the page.
Document the source of the visual, citing it in both the caption and references section if necessary.
Make the graphic stand out with colors, borders, boxes, spacing, and frames.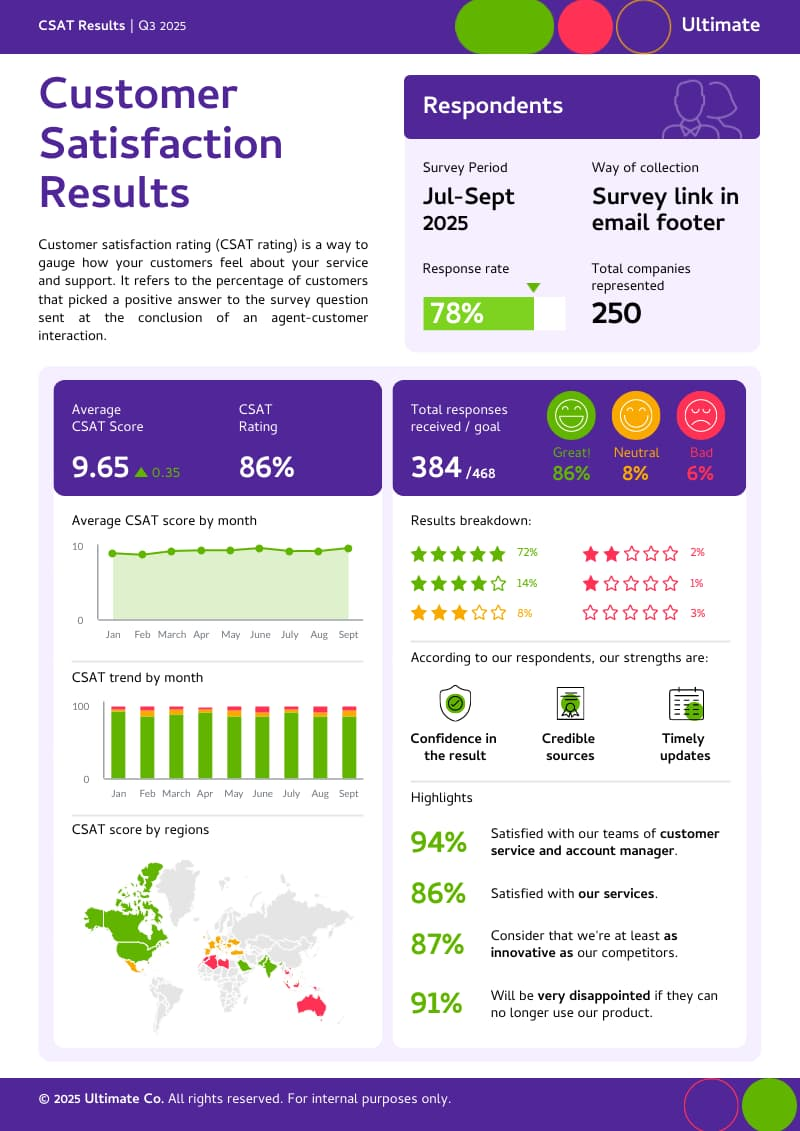 Write reports like a pro with Piktochart's easy-to-edit report templates
Creating reports from scratch can be time-consuming. The great news is you don't have to make reports from scratch like how it used to be in the 90s and early 2000s. Organizations of all shapes and sizes now understand that you can also create the perfect report with the help of templates.
For example, Piktochart offers a variety of fully customizable templates, allowing you to easily add your branding, colors, and text within the online editor. You can visualize your thesis statement and first draft in less than an hour. It's also possible to start writing directly in the tool, adding graphics page by page.
These templates range from reports for school presentations to sales reports. By editing them, you can create professional-looking reports without the hassle of formatting and design.
Here are some examples of Piktochart's professionally-designed templates. If you can't pick one that matches your report writing format and needs, create a free Piktochart account to get access to more templates.
Survey report template
This survey report template includes clear visualizations, making your report findings easier to understand. From customer surveys to employee satisfaction reports, this template is quite versatile.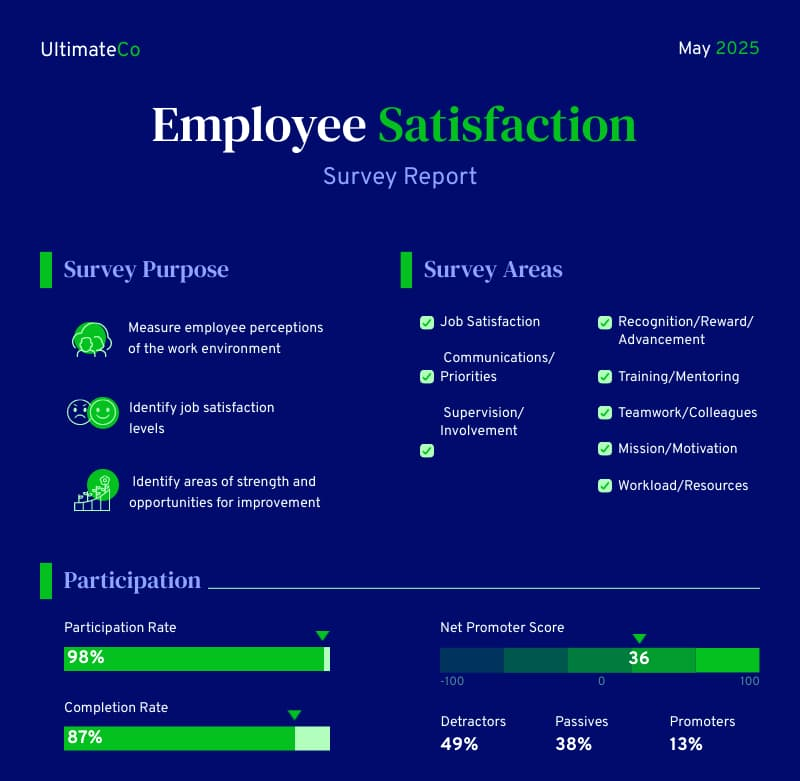 Research report template
This research report template is perfect for anyone looking to create a thorough and professional research report. The template includes all the necessary sections to help you easily organize your research and present your findings in a concise document.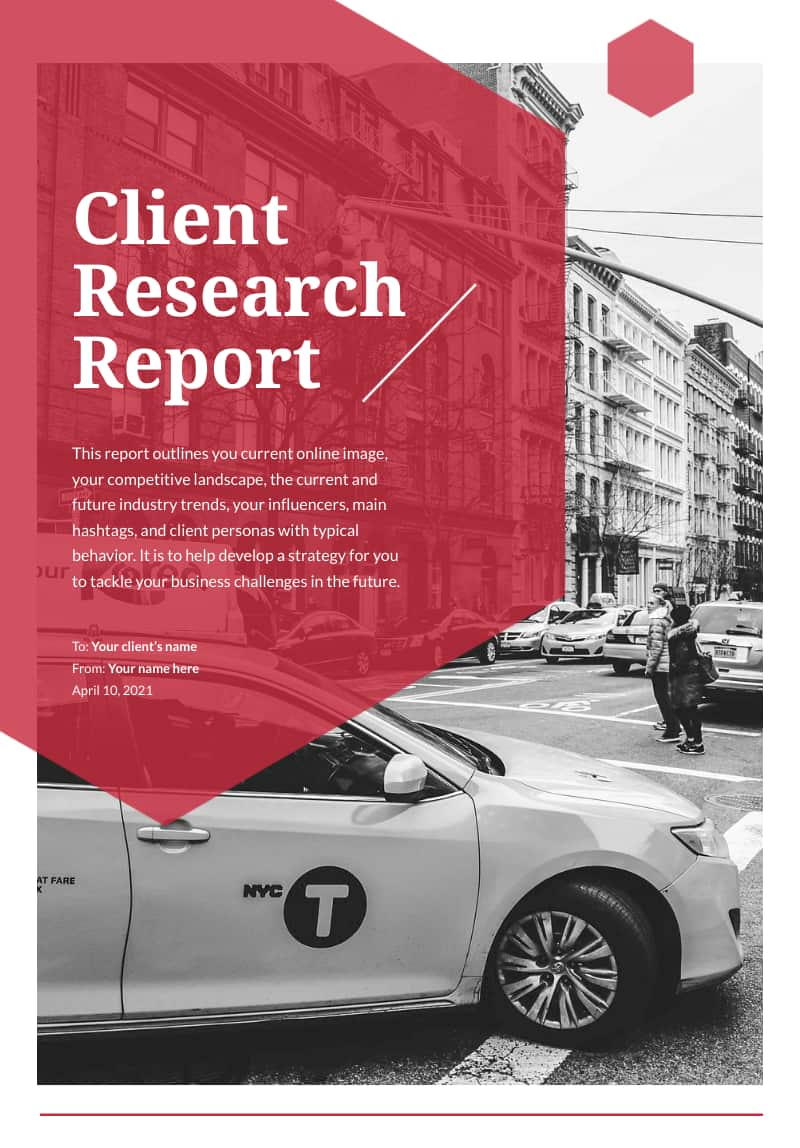 Corporate report template
Looking for a corporate report template example with an editable table of contents and foreword? This template is the perfect fit!
Whether you're presenting to investors or sharing information with your team, this corporate report template will help you create a polished and informative executive summary for any corporate organization.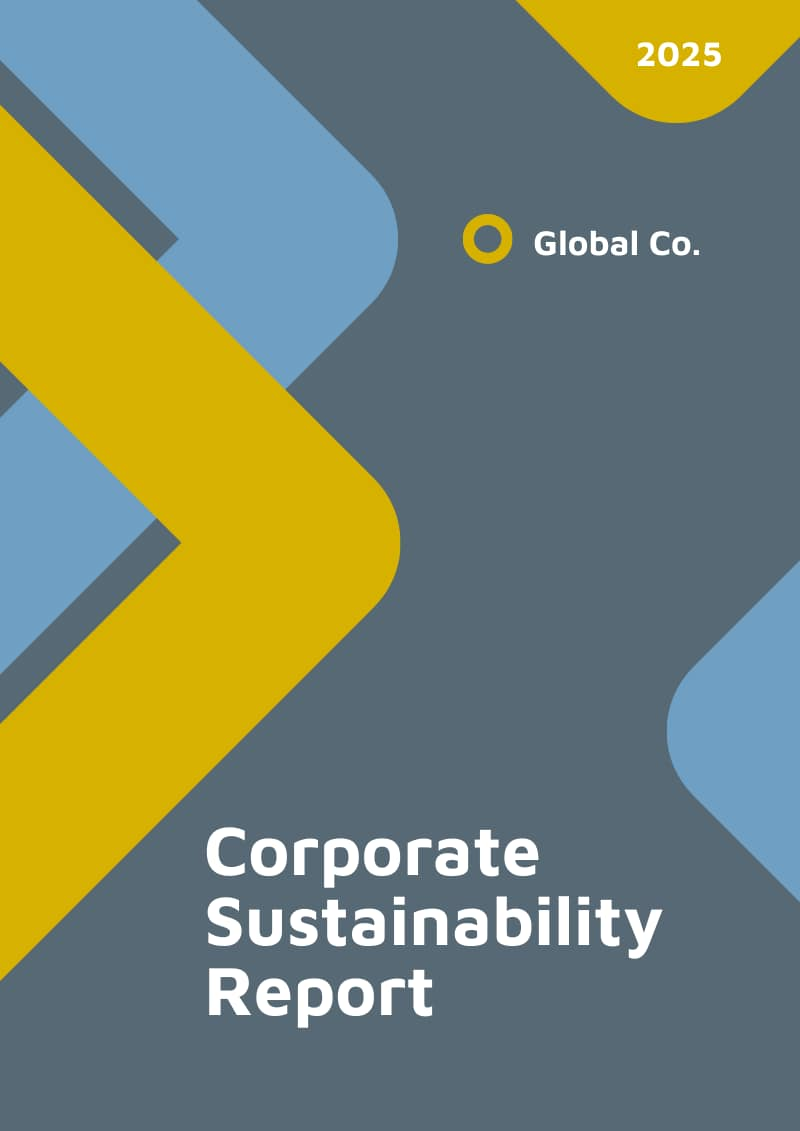 Case study report template
Whether you're conducting a business case study or an academic case study, this case study report template can help you earn your readers' trust. This template is specifically designed with fashion as its main theme, but you can edit the photos and details to make it more on-brand with your niche.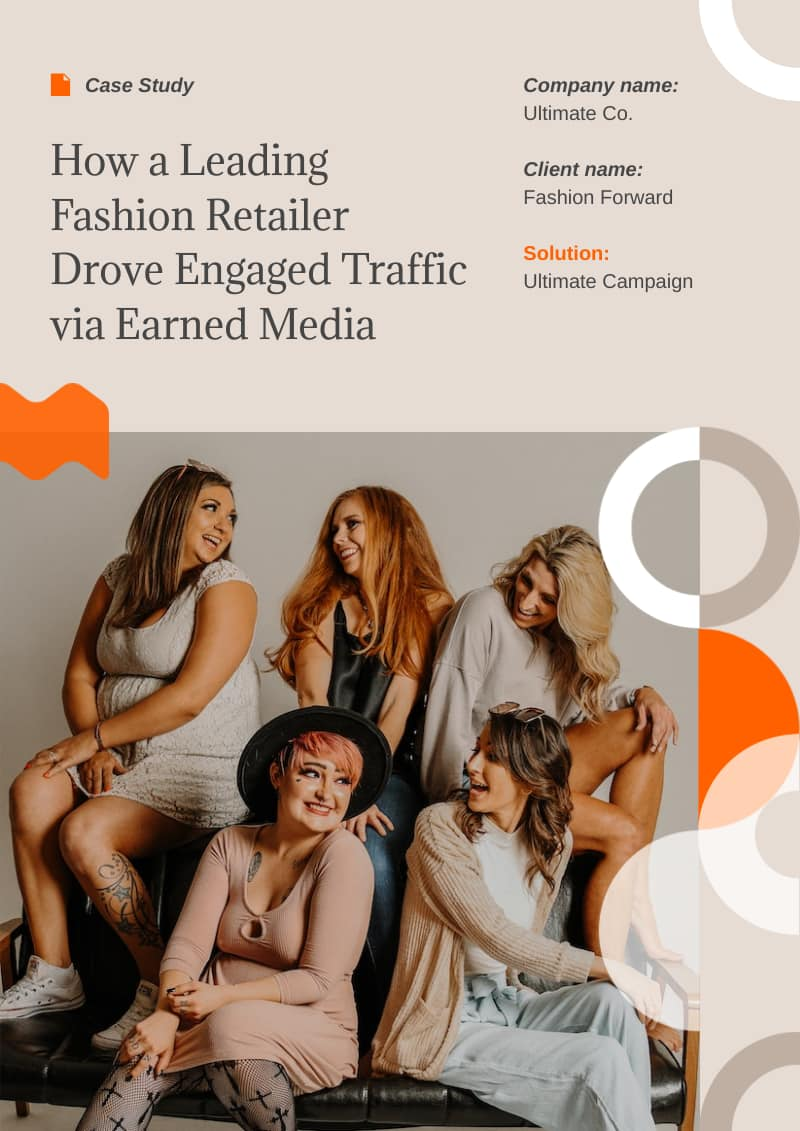 Marketing report template
Use this template to create comprehensive marketing reports. The template includes editable sections for social media, data from search engines, email marketing, and paid ads.
Financial report template
With this customizable finance report template, you don't need to make a financial report from scratch. Once you've written your content, save your report in PDF or PNG formats.
Annual report template
This annual report template is the right template for creating a professional and informative executive summary of your organization's performance over the past year. This template was designed for HR annual reports, but you can also repurpose it for other types of yearly reports.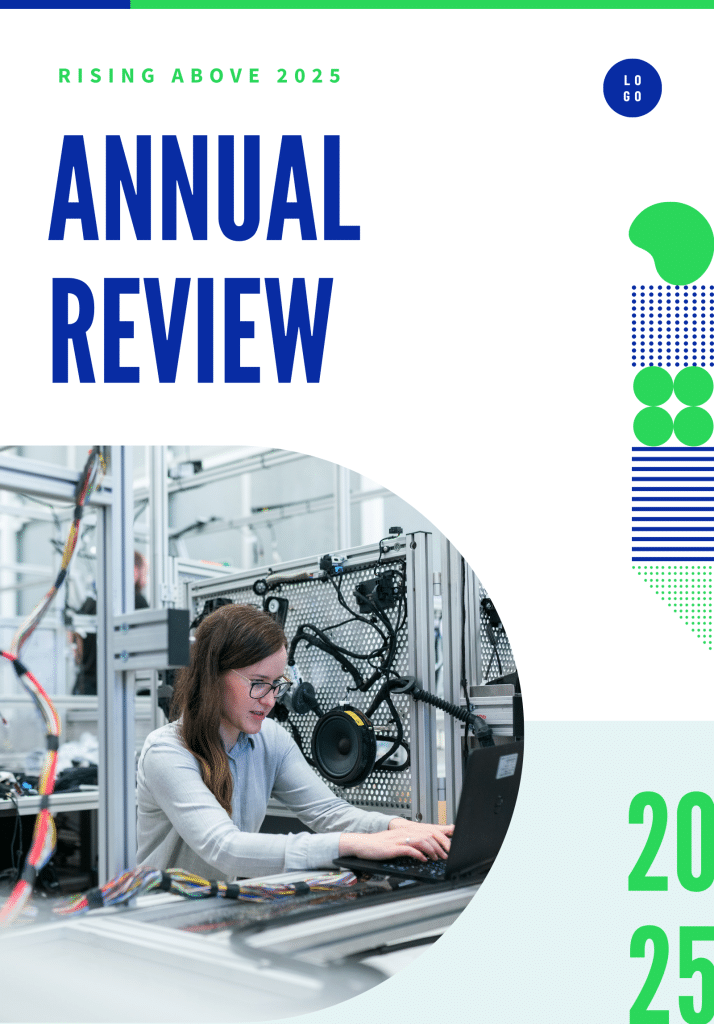 Quick checklist for better report writing
Before you submit or present your report, use the quick checklist below to help ensure that your report is well-structured, accurate, clear, and properly cited. Most of all, you must ensure that your report meets your audience's expectations and has all the information and details they need.
Does the report address its purpose and meet the needs of the intended audience?
Structure and organization
Is the material appropriately arranged in sections?
Have irrelevant details been removed?
Has all the material been checked for accuracy?
Are graphs and tables clearly labeled? Check the page numbers too.
Is the data in graphs or tables analyzed and explained in words?
Does the discussion or conclusion show how the results relate to the objectives mentioned in the introduction?
Have the results been compared with existing research from the literature survey?
Writing style and clarity
Is the report written in a tone that's indicated in the brand style guide (for corporate reports)? Does it avoid colloquialisms or contractions?
Does it follow the organization's specific guidelines for writing style?
Is it jargon-free and clearly written? Have you translated technical terms into simpler words?
Use the active voice when you can because it helps improve clarity. A written report in a passive voice may make it sound less concise.
Acknowledgment and citation
Have all ideas and event data taken from or inspired by someone else's work been acknowledged with a reference?
Have all illustrations and figures taken from someone else's work been cited correctly?
Has the report been carefully proofread for typos, spelling errors, and grammatical mistakes?
Make engaging and effective reports quickly with Piktochart
Writing a report is a must-have skill for anyone looking to communicate more effectively in their personal and professional lives.
With the steps we've provided in this guide, anyone can learn how to write a report that is informative, engaging, and comprehensive.
Plus, the free templates we highlighted are valuable for individuals looking to create reports quickly and efficiently. They can also be used to transform a longer report filled with texts into something more engaging and easy to digest.
Sign up for a free Piktochart account today, and look forward to writing reports with its library of modern, customizable report templates.