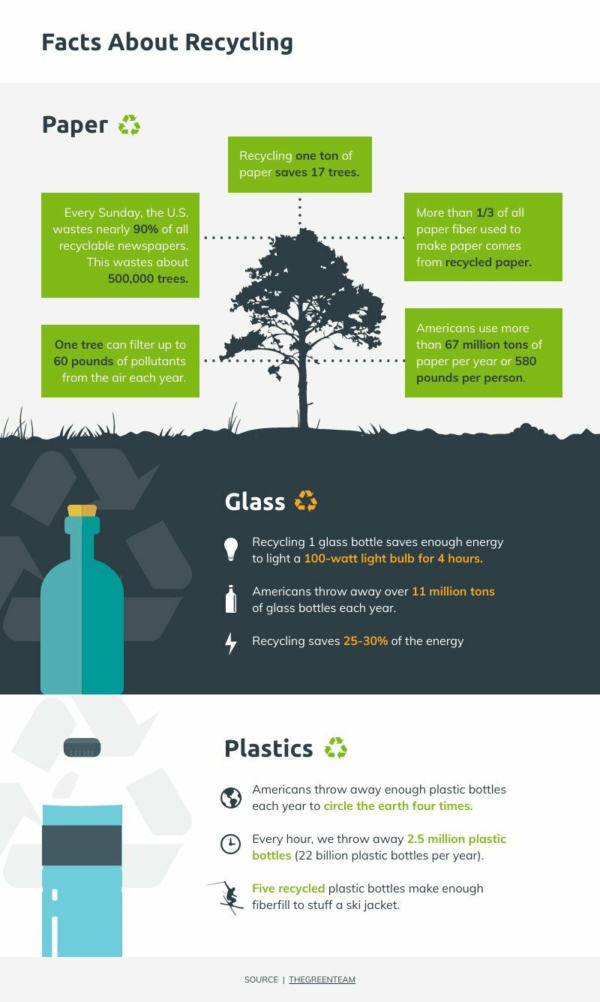 Recycling Facts
Infographics
Edit for free
You'll be asked to log in or sign up for a free Piktochart account first.
This informational infographic is great for generating awareness, educating and advocating for an issue you feel passionate about.Replace the text.Clone or edit blocks.
Available File Type
Customization
100% customizable
Tags
Template Details
Add illustrations, images, charts, and icons. Customize the fonts, colors, and add brand assets. Export in PDF or PNG format. Try out this recycling facts infographic now.
More Templates Like This