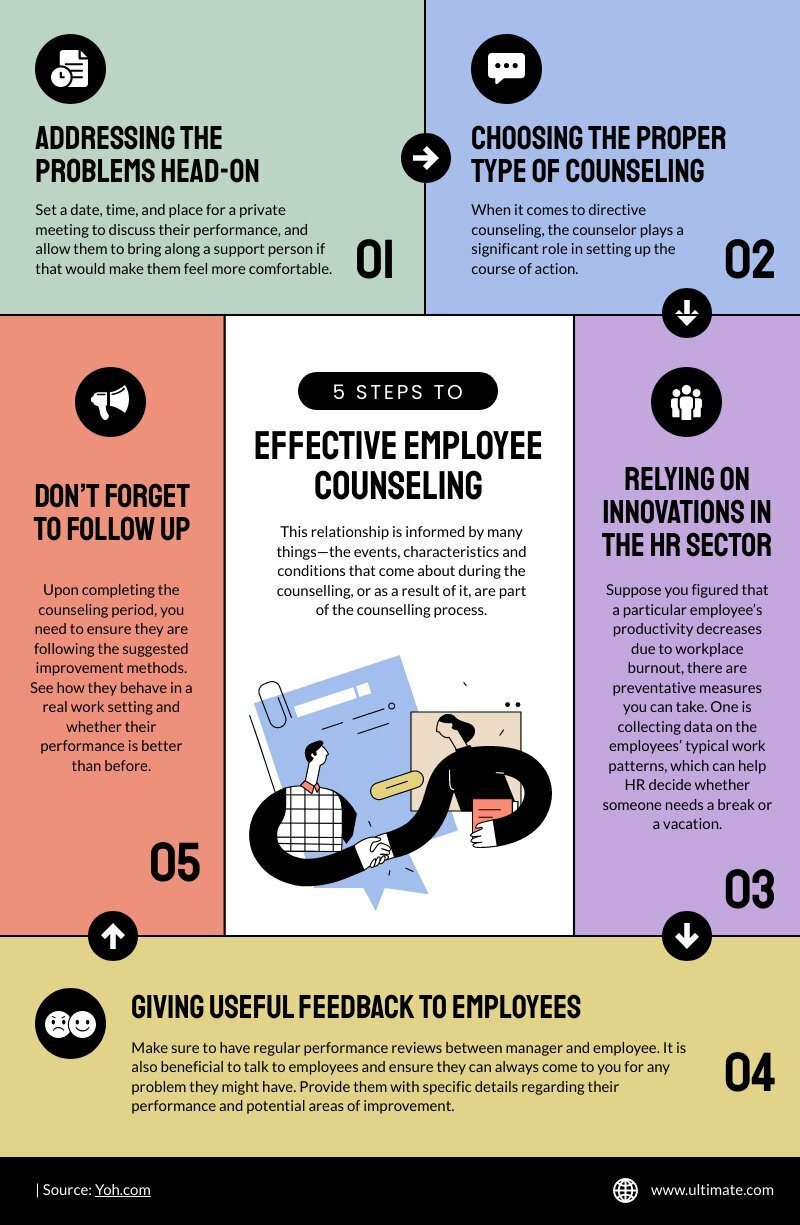 Employee Counseling Flowchart
Diagrams
Edit for free
You'll be asked to log in or sign up for a free Piktochart account first.
Take a look at this free Employee Counseling Flowchart template, brought to you by Piktochart.This is the perfect tool to help streamline the employee counseling process and ensure that all necessary steps are followed consistently. The easy-to-use flowchart is designed to guide HR professionals and managers through the counseling process from start to finish.
Available File Type
Customization
100% customizable
Tags
Template Details
This flowchart template can be customized to fit your company's unique needs, ensuring that the counseling process is effective and efficient for your team. With our user-friendly interface, you can easily make changes to the template, add your branding, and adjust the language to match your company's culture. Don't let the employee counseling process become a headache for your organization. With our Employee Counseling Flowchart template, you can ensure that every counseling session is conducted fairly and consistently. And the best part? It's completely free. Whether you're an HR professional or a manager, customize our free Employee Counseling Flowchart template and start streamlining your counseling process.
More Templates Like This