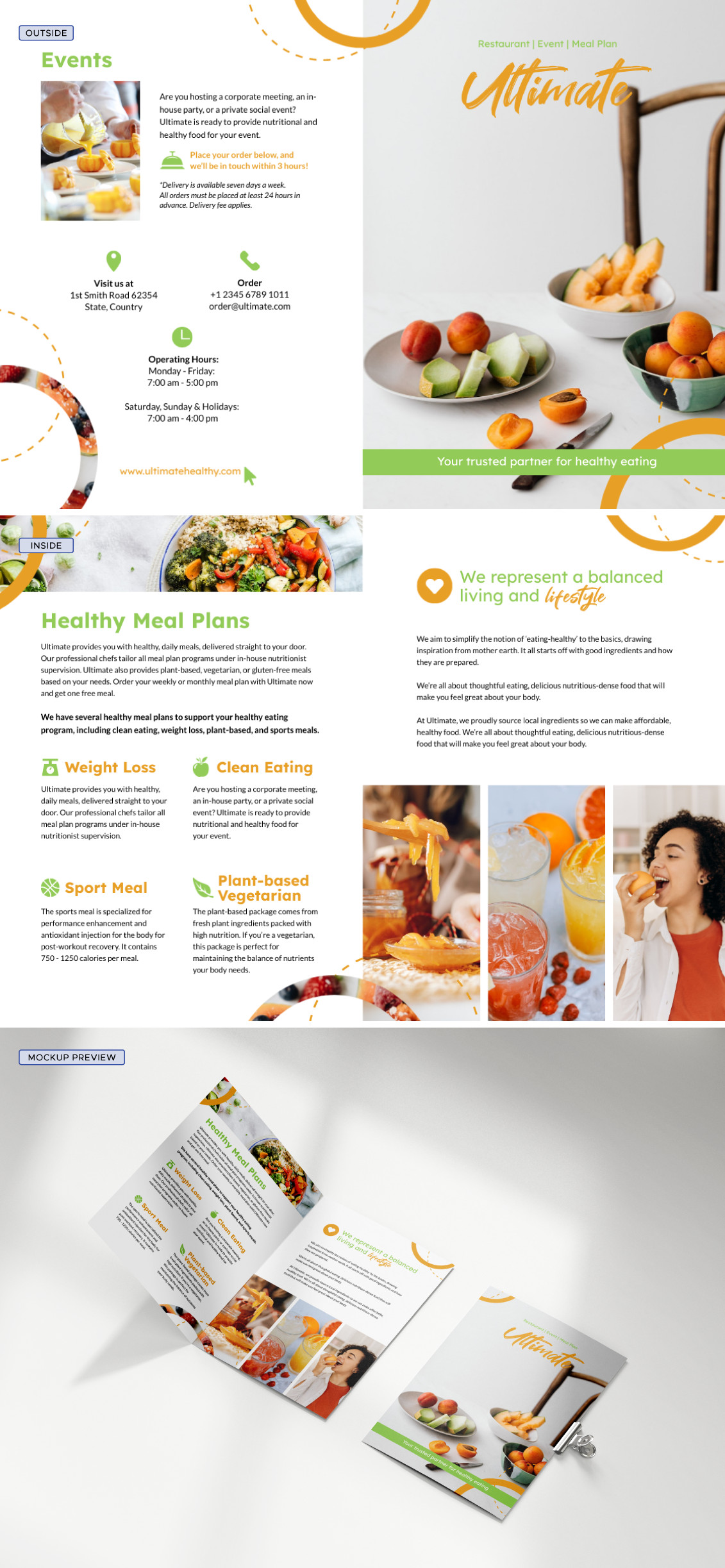 Healthy Food Bifold Brochure
Brochures
Edit for free
You'll be asked to log in or sign up for a free Piktochart account first.
Showcase your restaurant's offering with this healthy food bifold brochure template by Piktochart.Designed in a simple manner utilizing plenty of whitespace, this design helps to communicate key messages clearly.Customize the brochure with your preferred colors, icons, and fonts to make it your own.
Available File Type
Customization
100% customizable
Tags
Template Details
Once completed, export in PNG or PDF format to be printed out. Start creating with a free Piktochart account.
More Templates Like This