Your brand style guide is a huge part of your marketing plan.
It's essential for your business because it helps you establish your brand identity, and it makes it easier for prospects and customers to recognize your business.
The more you differentiate your company from the rest, the more you will build a loyal customer base that will resonate with your brand.
In this article, you will see examples of brand style guides that you can learn and take inspiration from. You'll also find templates to help you share and present your brand guidelines.
What is a brand style guide?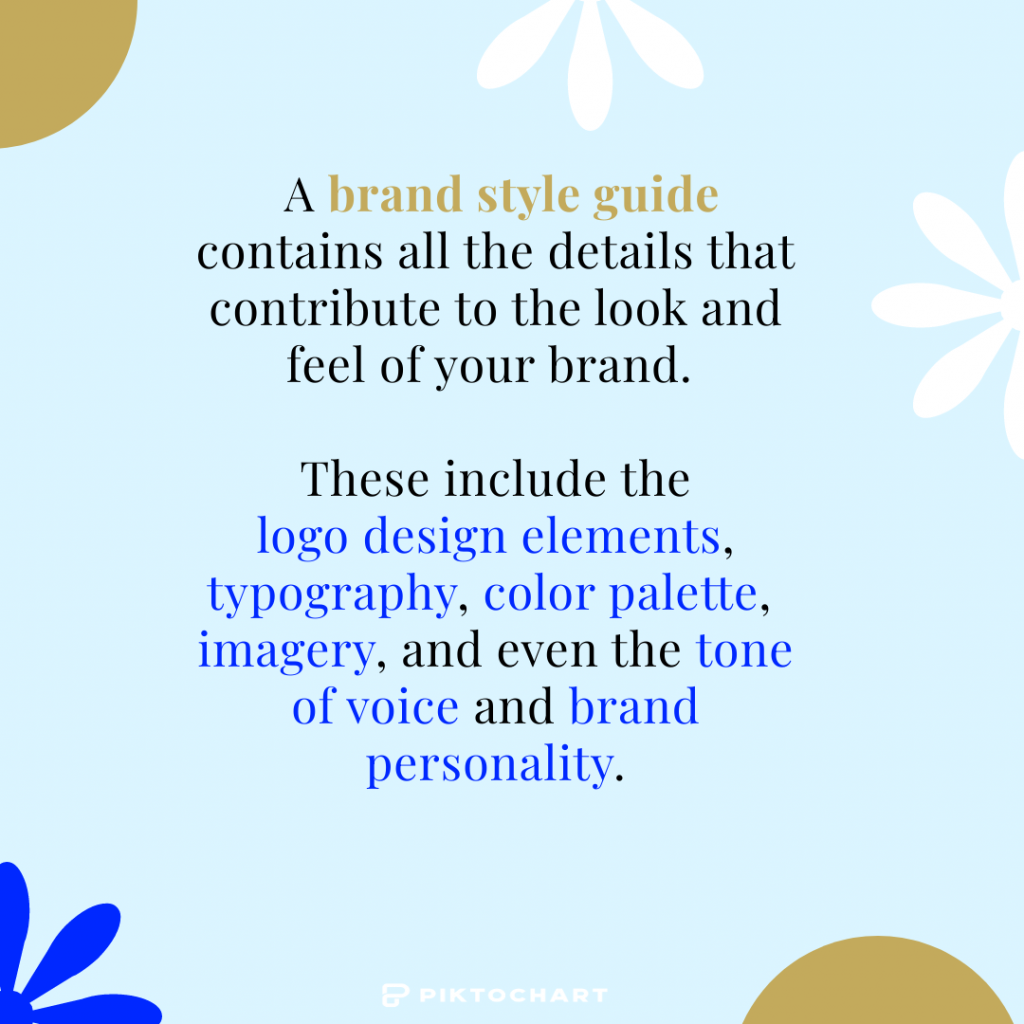 A brand style guide contains all the details that contribute to the look and feel of your brand, such as your logo design elements, typography, color palette of choice, imagery, and even your tone of voice and brand personality.
Why is it important for you to develop a brand style guide?
It makes it easy for you and your team to ensure brand consistency and brand recognition.
Whether you are making a social media post or creating a new marketing plan, a brand style guide will help you make your business unique and recognizable across platforms.
The two main elements of a brand style guide
There are two major aspects that define a brand style guide, and they are typically some of the first things that are visible about a specific company's branding strategy.
Visual guidelines
They are typically characterized by the logo guidelines, the brand color palette, fonts and font sizes, and the overall imagery.
Brand voice
The brand voice is the personality that the brand embodies. For example, a brand personality can be friendly, professional, rebellious, playful, or authoritarian. Another element that constitutes the brand's tone of voice is represented by the specific words that the company frequently chooses to use in its vocabulary.
Remember that to attract the right target audience for your company, your visual identity and brand personality need to complement each other and create a brand story that differentiates your business from the competition.
Now, let's take a look at some unique brand style examples, and identify what makes their branding stand out from the rest.
Bring your brand style guide to life with Piktochart
Whether you're making one from scratch or updating your visual brand guidelines, Piktochart's presentation templates can help you clearly (and consistently!) communicate your brand story.
Sign up for free