Geometric shapes are all around us.

A lifetime of viewing different shapes has had a deep impact on how we perceive them. As a result, they have the potential to trigger certain emotions and thoughts.
This is good news if you're involved in any type of web or graphic design.
Every work of art is supposed to communicate something specific but in a subtle, non-verbal manner. And by understanding the psychology of shapes, you can use them in such a way that they support your message.
In contrast, a poor understanding of shape psychology can interfere with the clarity of your visual communication.

And the more difficult it is for people to understand what your design is communicating, the less engagement it will get.
So in this post, we'll take a look at the most common geometric shapes, what they convey, and the best practices to use them effectively in your visual marketing strategy.
You can also head over to our free visual storytelling course to learn more about the science and art of colors, fonts, photography, and more in visual communication.
The psychology of shapes in graphic design
While each shape is unique, all of them rely on a shared understanding of our culture and what's familiar to us in order to express ideas, steer our thoughts, or suggest a mood.
The following list of shapes, along with their attributes, will help guide your decision.
1. Squares and rectangles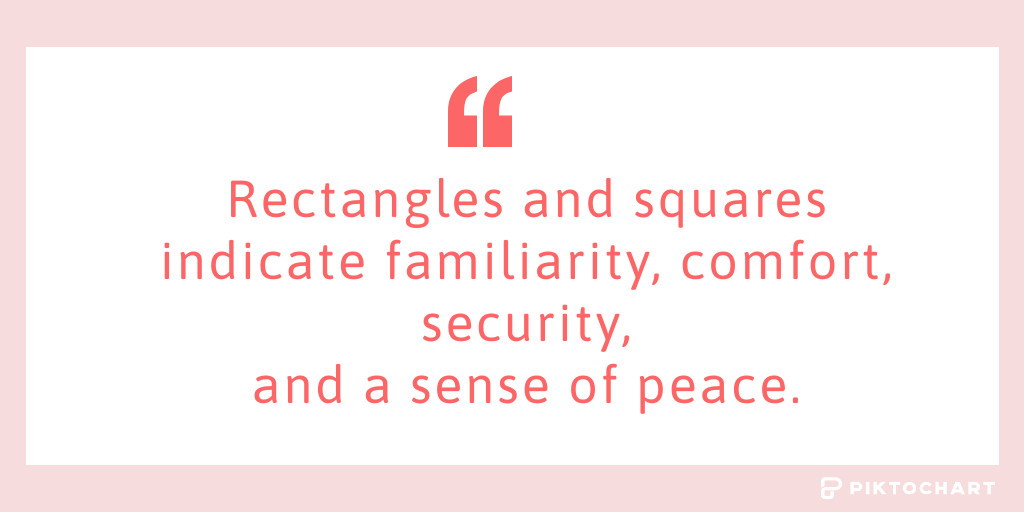 Squares and rectangles are among the most common geometric shapes that we are familiar with.
Rectangles and squares indicate familiarity, comfort, security, and a sense of peace.
Even when not in focus, they are used in almost every design as a base or a frame to give it a sense of stability. This is because the angles that form a square or rectangle depict a mathematical order.
Other concepts these shapes imply are immovability and weight. Like apartments and buildings, people expect squares to hold their ground.
When creating a mascot for your brand, for example, you can use a square or rectangle shape to make it appear firm, imposing, or heavy. That's because the shape conveys reliability, strength, and trust.
This logo by *FranD, for example, makes use of a square head to convey the credibility of its teacher-like character.
Fleur by Judit Besze is another great example of creating contrast through square shapes and using the psychology of the shape to counter the unpredictable pattern of flowers.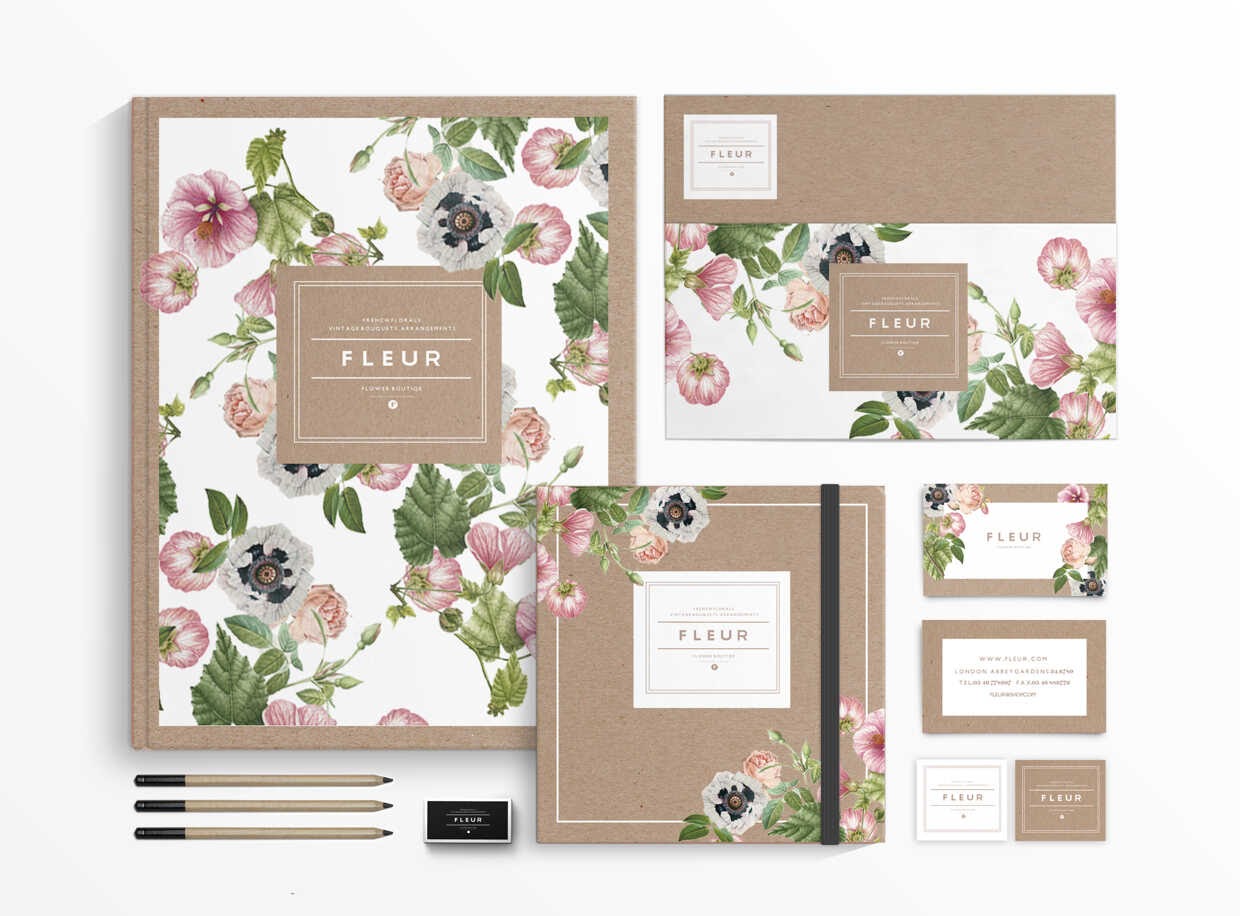 Be a better visual storyteller with Piktochart
Make eye-catching infographics, reports, presentations, and prints in a breeze (goodbye clunky design software!) with Piktochart.
Try Piktochart for free