Share your creative vision and ideas fast with mood boards.
Make your mood board in minutes. Get access to thousands of photographs, illustrations, icons, and visuals in Piktochart.
Try Piktochart for free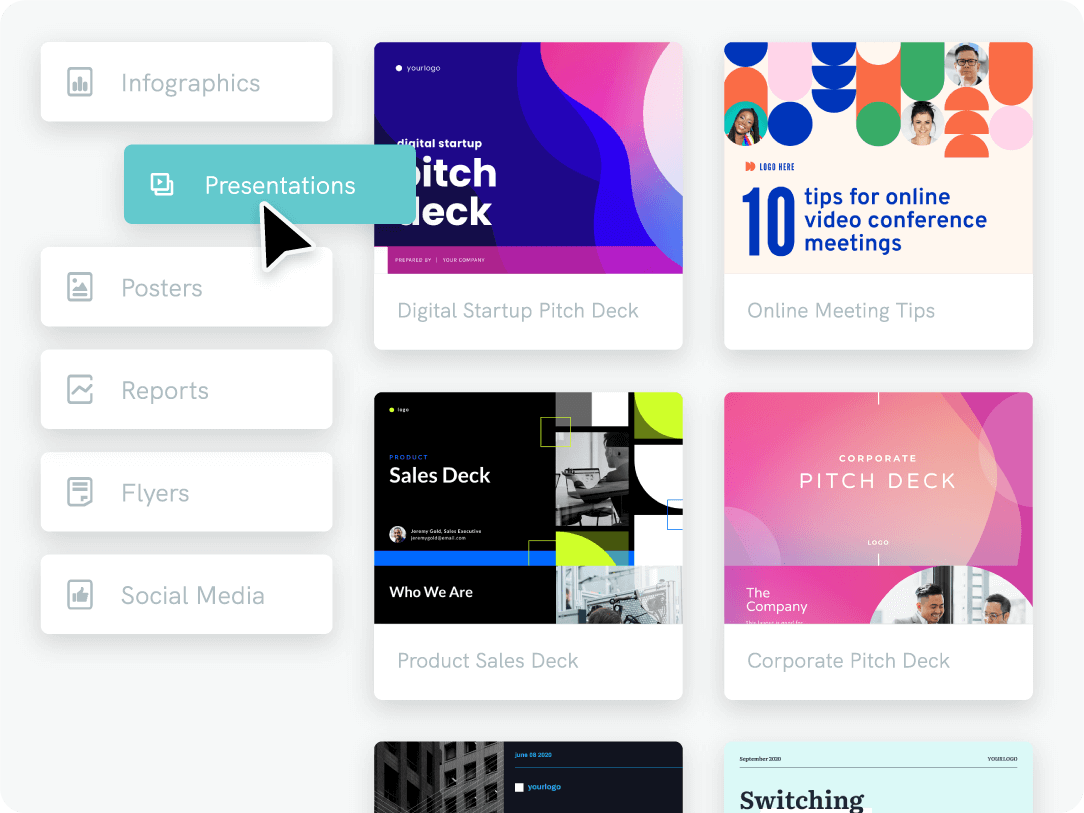 Mood board examples for your next creative projects
Now that we've discussed the top tips for creating a mood board, let's look at a few examples of using them:
1. Fashion mood board
The fashion industry is one of the best places to use mood boards. Design, style, and catalog presentations are best communicated via mood boards as a strongly visual medium.
2. Interior design mood board
Like fashion, interior design is another largely visual industry. So all design ideas and inspirations, including fabric texture and color references to interior design quotes, are best communicated through mood boards.
3. Logos mood board
One of the most important aspects of branding is getting the right logo for your business. Logo design often comes from pooling together ideas and inspirations from various sources, including other logos, signs, and insignia.
Aside from having well-defined brand guidelines, having a visual reference where all these ideas are collated helps communicate your vision for the logo.
4. Typography mood board
Sometimes you need a mood board that is dedicated exclusively to the typography you want to use. Again, this inspiration can come from various sources, so a mood board helps effectively present these references.
5. Color palette mood board
Like typography, you can also have a mood board that is dedicated specifically to your color palette references.
For example, if you were presenting a new design vision, your mood board could include the color references you want to use. This can include images, real photographs, and more.
Ready to make your mood board?
In this article, we've discussed the merits of mood boards and how they can help organize your ideas. We also looked at their core elements when you create a mood board: photographs, textures, color schemes, color palettes, typography, and descriptive words. You also learned the basic steps to start making your own.
Mood boards are a reflection of your creativity. It is a very visual representation of your brain piecing together ideas and bringing them together to tell a singular, engaging story.
No matter how simple or complex the idea is, a beautiful moodboard or multiple moodboards let you explain it better. Create your free Piktochart account to get started with your first digital moodboard today.