Imagine this: your classroom is full of students, and they're all participating in learning. They're equal parts entertained and engaged, and they're loving it. You've put together a whole unit plan full of engaging, captivating lessons that are easy to compose and beautiful to view. You're using infographics in education.
The best part? It took you almost no time at all. It was so easy to put together that even your students could have done it. In fact, putting together a review lesson modeled after yours is the unit assessment!
Making this a reality is easier than you think. By taking advantage of the captivating nature of visuals and the ease of constructing them in Piktochart, you can take the same lesson you've been reusing for the last 5 years and turn it into an interesting, engrossing presentation that will produce higher levels of retention and engagement.
But what if you're not a teacher? If you're a student looking for an easy way to step up your presentation game or a creative way to impress your classmates and teachers or professors, Piktochart offers a quick way to take your report or project to the next level with its online design platform.
---
Here's where to get started. But first, create a free account to try Piktochart for free.
---
Tips and Tactics for Teaching
If you're a teacher looking to add some visual flare to your regimen, you've come to the right place. We suggest starting quick and easy with some simple changes to things you're already doing. Before you know it, you'll be ready to make some more significant shifts to your style.
When you think of a syllabus, what comes to mind? Is it a boring, wordy document that outlines the content a teacher will address throughout the semester or school year? An infographic syllabus can be so much more than that!
Examples:
When I was a teacher, I survived by following the Unspoken Rule: beg, borrow, steal. There's only so much time in the day, and most of mine was taken up by meetings, professional development, grading papers, and… well… teaching. Taking the time to make original, engaging content was out of the question.
I took to the internet (much like you're doing now) in search of the "best, most engaging" ways to teach subject-verb agreement or the different types of writing. More often than not, I came up either empty-handed or sorely disappointed.
I wish I had known how easy it is to use Piktochart to create visuals to go along with my lectures and slide decks. I would have spent what little time I had making awesome presentations and infographics of my own instead of wandering aimlessly around the internet.
Examples:
Classroom teachers are in a constant battle for attention, but maybe that's because they're using the wrong tools and methods. Dr. Judy Willis, neuroscientist and middle school science teacher, suggests that "stories and the use of images, pictures, and visual tools" get students to pay attention consciously. Fortunately, we might have a solution. Enter infographics.
Example:
Whether your class has just finished a traditional unit on The U.S. Civil War or a creative problem-based learning activity in trigonometry, infographics are perfect for a final presentation of what the students learned.
And Piktochart is my favorite tool for making these. Its tools will be intuitive to anyone who's used to familiar programs for making slideshows.
[clickToTweet tweet="When I was a teacher, I survived by following the Unspoken Rule: beg, borrow, steal.- @willfanguy" quote="When I was a teacher, I survived by following the Unspoken Rule: beg, borrow, steal."]
Teaching isn't easy. The school system – which was designed to prepare kids for a normal career path through high school and college into a good, stable job – hasn't been updated in decades.
Nowadays, kids have other needs and want to explore their different abilities. They (generally speaking) don't enjoy the majority of their classroom experiences, so they end up bored and not paying attention in class. Luckily, there are some awesome teachers who recognize this, and try their best to encourage kids to learn in a different way.
Example: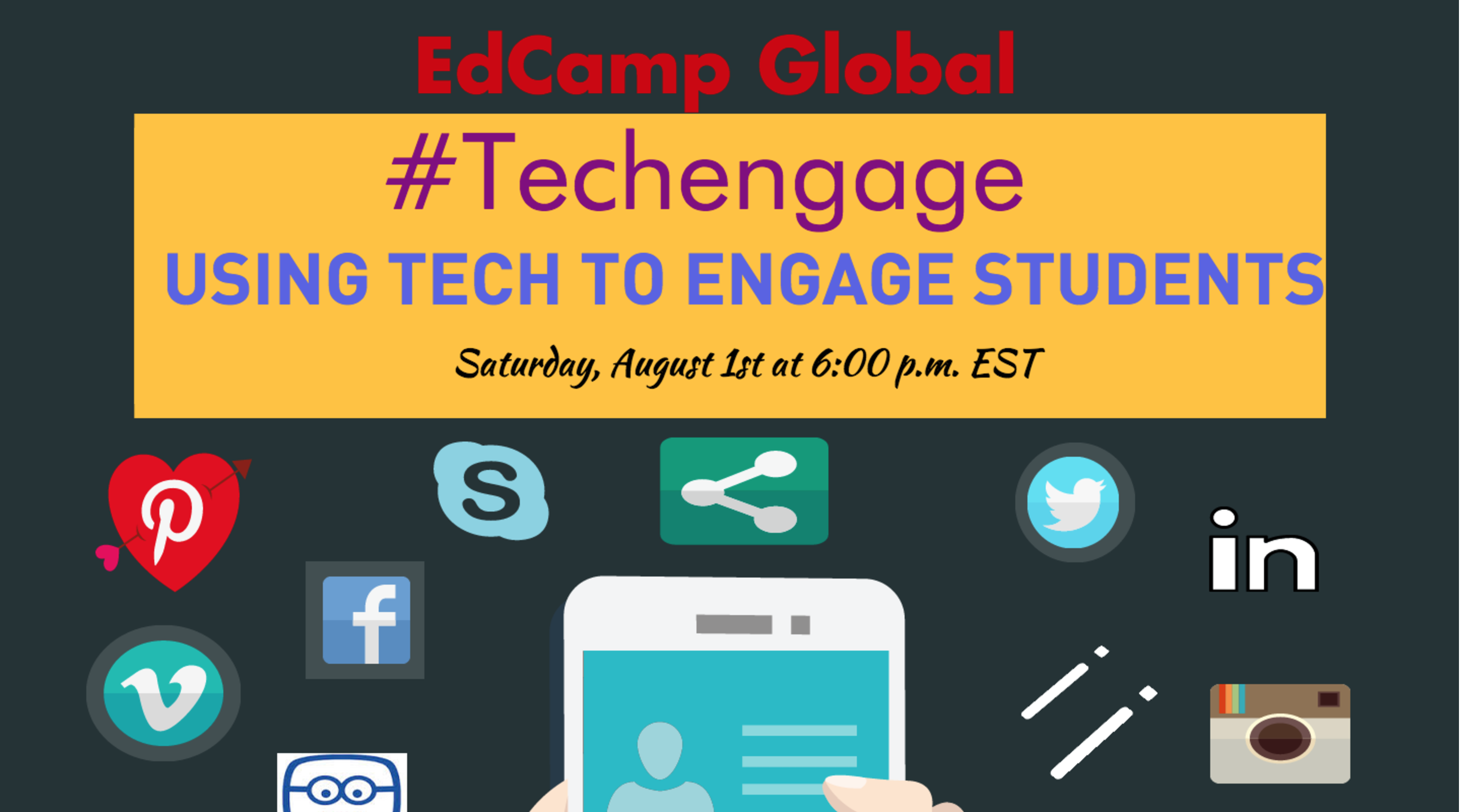 Piktochart visuals aren't only for elementary and high school classrooms. Check out this video interview with Donna Troka, PhD, the Associate Director of the Center for Faculty Development and Excellence (CFDE) and Adjunct Assistant Professor in the Institute of the Liberal Arts (ILA) at Emory University.
Example:
The importance of infographics in literacy education is essential. Literacy is more than just reading and writing. Literate people can infer meaning, communicate with others, and capture ideas in many different ways. With infographics, I hope that educators can broaden our students' visual literacy.
[clickToTweet tweet="'With infographics, I hope that educators can broaden our students' visual literacy.' – @watermarkedu" quote="'With infographics, I hope that educators can broaden our students' visual literacy.' – Mark Davis"]
The art and craft of inquiry is nothing new to education; it has been around since the early days of Socrates. However, the notion of inquiry-driven learning has somewhat recently resurfaced and become quite the buzz as a student research method. So how do we show all the incredible thinking and questioning that has occurred throughout the inquiry-driven research process?
I would like to propose infographics as a way to not only push students deeper in their learning, but also serve as a way to make that learning visible to the world. Infographics have much to offer in the way of inquiry-driven research.
"One of my best ideas came to me recently while I was attending ISTE in Denver. My presentation was about using Piktochart to create infographics and presentations. Our discussion focused on how engaging and interactive these creations can be, and it occurred to me that there's absolutely no reason why you couldn't use Piktochart to run a flipped classroom lesson or to lead someone through a process."
[clickToTweet tweet="'There's no reason why you couldn't use @Piktochart to run a flipped classroom lesson.' – @rdene915″ quote="'There's absolutely no reason why you couldn't use Piktochart to run a flipped classroom lesson or to lead someone through a process.' – Rachelle Poth"]
With designs ranging from her class syllabus to work methodologies and grading techniques, Alicia Tanpreet Johal, M.Ed, a science teacher and science curriculum specialist at Sweetwater Union High School District in San Diego, California uses Piktochart to help accomplish her goal of making students feel at home while providing a new, more exciting learning tool for them.
Examples:
---
Surefire Student Success
Maybe you're not looking to change up your teaching style because, well, you're still on the other side of the desk. Check out some of the ways students have used Piktochart to impress their teachers and make their presentations stand out.
So here we are. Maybe you've been assigned a project where you need to make some kind of visual. Maybe your teacher or professor has asked you to try out Piktochart for making infographics. Maybe you're looking for a way to impress your classmates with a new tool. Maybe this is just a site that's not blocked by your school's firewall. ¯(ツ)/¯
However you got here, you're here now, and as long as I've got your attention, I might as well teach you something.
Whenever we talk about school supplies, there's always a certain level of frustration when it comes to teachers' needs: staplers, paper, clips, pens, markers, tape, notebook paper, and colored copy paper!
Another item that teachers add to their collection every year is POSTERS! How could we ever do without plastering our walls with quotes, memes, and infographics?
However, the typical posterboard has run its course. Instead, I have come across a tool which allows my students to display complex information in a concise way. An alternative that's digital and custom. I've found Piktochart.
Example:
[clickToTweet tweet="That old posterboard has run its course. Try something that's digital and custom. Try @Piktochart." quote="That old posterboard has run its course. Try something that's digital and custom. Try Piktochart."]
The fast pace of technology advancement is affecting students outside and inside the classroom. At Piktochart, we often talk to teachers about how they are using Piktochart in the classroom. Uses range from creating a new visual take of the traditional syllabus to utilizing one of our 500 templates to quickly turn text-based material into engaging visuals for the classroom.
But we felt like we were missing an important voice in the conversation. What do students think about Piktochart? Do they think that visual storytelling is a trend that will stick for their generation?
Dana Grover does.
Example:
"Back in August 2015, we launched an idea our team has been excited about for some time. Inspired by brands like Hootsuite, Buffer, and Unsplash, our team decided to create an event series to foster community with Piktochart users. We chose to call the series #PiktoTour, and the goal was simple – go where the Piktochart community is already thriving, see where we can add value, and let others join in on the fun. …
When thinking about planning #PiktoTourAnkara, there were a two things that made Eda excited to take on the challenge:
First, she wanted other students to learn why infographics are useful and how they can use them in daily life. She felt that sharing this knowledge would impact the students' lives and help them develop professionally.
Second, she was excited to share data about what makes a great infographic. Eda looked forward to not only making the case for using infographics but also sharing data on how to make beautiful infographics."
---
Ready to get started? Here's a list of go-to templates we love for both teachers and students. Using these will give you a headstart towards greatness!
Don't forget, teachers and students: we offer a 85% discount on annual plans for you! Just click here for more information on how you can get an annual PRO plan for less than $40! And as always, let us know down in the comments if you have any questions or feedback. Happy creating with Piktochart!
Graphic design made easy.
Create infographics, posters, social media graphics, presentations, and more.
Sign up for free