Create a successful business pitch
Select a template that sparks your imagination. Clone, add or delete blocks. Visualize concepts, processes, lists, timelines and data. Use charts and graphs. Sync them with spreadsheets. Export the visual in PDF or PNG format. Start for free.
Create a visual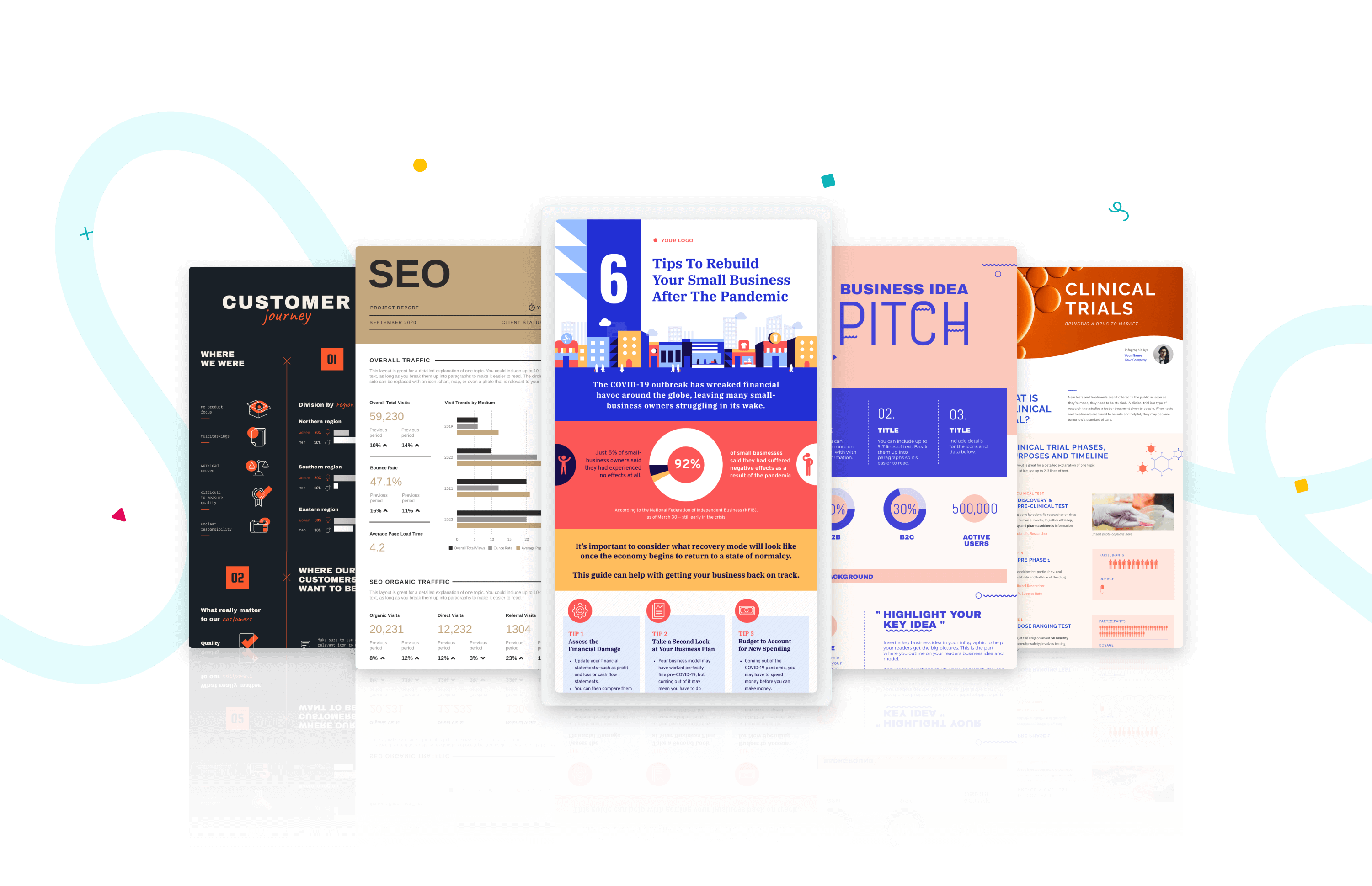 7. Highlight  why you're different from the competition
Your business pitch is also an opportunity for you to explain what sets you apart from other businesses or organizations. What makes your idea different? Why is your business model unique?
It also helps to address the competition head-on in your pitch. For Brogan Renshaw of Firewire Digital, this tactic shows clients and investors that you're an expert of what you are talking about, giving them confidence in your offering.
8. Share the story behind your team
Investors and business partners are also curious about the people, employees, or the team behind your idea. When creating this presentation slide in your pitch deck, don't forget to include information highlighting your team and each team member's relevant skills.
9. Have an impressive one-pager.
As its name implies, a one-pager is a one-page document outlining your business plan and mission. Think of it as a business brochure.
Imagine when an investor or client is too busy to listen to your pitch, you can simply email or hand out your one-pager.
According to Greg Cullen, Sr. Account Executive at Dialpad, your one-pager should have these three components:
What is the business pain
How the solution you're positioning can solve said business pain
The value of the solution accompanied by the resulting positive impact by moving forward with the platform
Get funding, win clients, and gain support with Piktochart's pitch deck creator
While it may be nerve-wracking, particularly if it's the first time that you're creating a business pitch, use the expert tips above as your guideposts for a successful pitch.
You'll eventually have your unique style and approach to business pitching as you do it more frequently.
We're rooting for you and your business!