It has been around since the beginning of humanity.
For millennia, creating and sharing stories has helped people build connections, gain trust, and be remembered.
But although we all use storytelling in our daily lives, we often underestimate its importance in business.
This will need to change.
The event featured 17 inspiring founders and executives who have successfully used storytelling to build thriving businesses, brands, teams, and more.
But one thing that stuck the most is that no matter what your goal is: growing your brand, winning a customer, or raising funds, you need to upgrade your storytelling game. And you need to do it NOW.
To prove that storytelling in business will continue growing in importance, I decided to turn to storytelling experts.
I chose Kai Xin Koh and Eugene Cheng, Founders of HighSpark.
Over the last ten years, Kai Xin and Eugene have worked with some of the world's most admired brands and Fortune 100 companies. They have helped these companies develop more than 500 powerful narratives using presentations and enabled them to grow millions in value.
I asked this power duo, recently listed on the Forbes 30 Under 30 Asia, about five business storytelling trends for 2022 and beyond.
1. Storytelling will become an essential tool in bridging the connection gap.
Social distancing came with the COVID-19 pandemic and will probably be here to stay for a while.
Taking work and daily interactions — like grocery shopping — online led to an increased physical distance between humans.
At the same time, our fundamental desire to stay connected to family, peers, and all the things we love remained unchanged.
This is where the digital space comes into play.
Emails, webinars, and virtual events have become the main medium through which brands and companies can engage, persuade, and influence customers. But the stakes are higher now.
With less traffic going to brick and mortar stores and reduced opportunities for face-to-face interactions, companies can only rely on the digital space to continue driving sales and business growth.
This concentration of digital marketing efforts also means customers are now being bombarded with a host of emails, Zoom invitations and new distractions every time they sit down in front of their computer.
When businesses are able to present messages that customers can understand and relate to on an emotional level, they will naturally attract and keep the attention of customers.
Even if they have a hundred other tabs open in their browsers.
Thus, businesses need to go back to the basics and ensure that their narratives match the current realities that customers face amidst this pandemic and the changes it has brought to everyday life.
Instead of sending multiple emails that compromise on productivity and cost efficiency, businesses should focus on learning how to tell stories that show how they can embed themselves in the lives of their customers.
This means equipping team members with vital skills in storytelling and streamlining messaging to deliver customer-centric stories virtually and still leave a lasting impact.
2. The story of the future is one grounded in fact, not fiction.
Purchasing behavior has always been influenced by emotion. That's one thing that isn't going to change. What has been changing, however, is the way people regard emotional purchasing. 
With increasing amounts of fake news, misuse of information, and misrepresentation, customers are growing aware that what they see or feel might not necessarily be the truth.
They become more guarded wherever the emotional play is used and are motivated to start making sure that their purchasing choices are informed.
This means relying on third party sources and platforms like Capterra and Trustpilot as a means of credibility checking.
Faced with increasingly skeptical customers, brands cannot thrive on emotional messaging alone.
Every story a brand releases needs to be backed by evidence that validates its products or services.
They can also expect more checks and balances for reviews and trust-signals and potentially even new privacy issues that will arise as customers seek credibility behind the stories they buy into.
Nevertheless, stories will continue to remain a powerful sales driver for many brands.
As seen from the recent US election campaigns, stories, when told the right way, can skew one's world view and embed strong beliefs on what is right, fair, and just.
Brands can and should continue to use stories to engage customers as long as they are able to present both the facts and emotional drivers, appealing to both customers' heads and hearts.
Want to be a better business storyteller?
Make beautiful business visuals, presentations, and reports with Piktochart.
Try Piktochart for free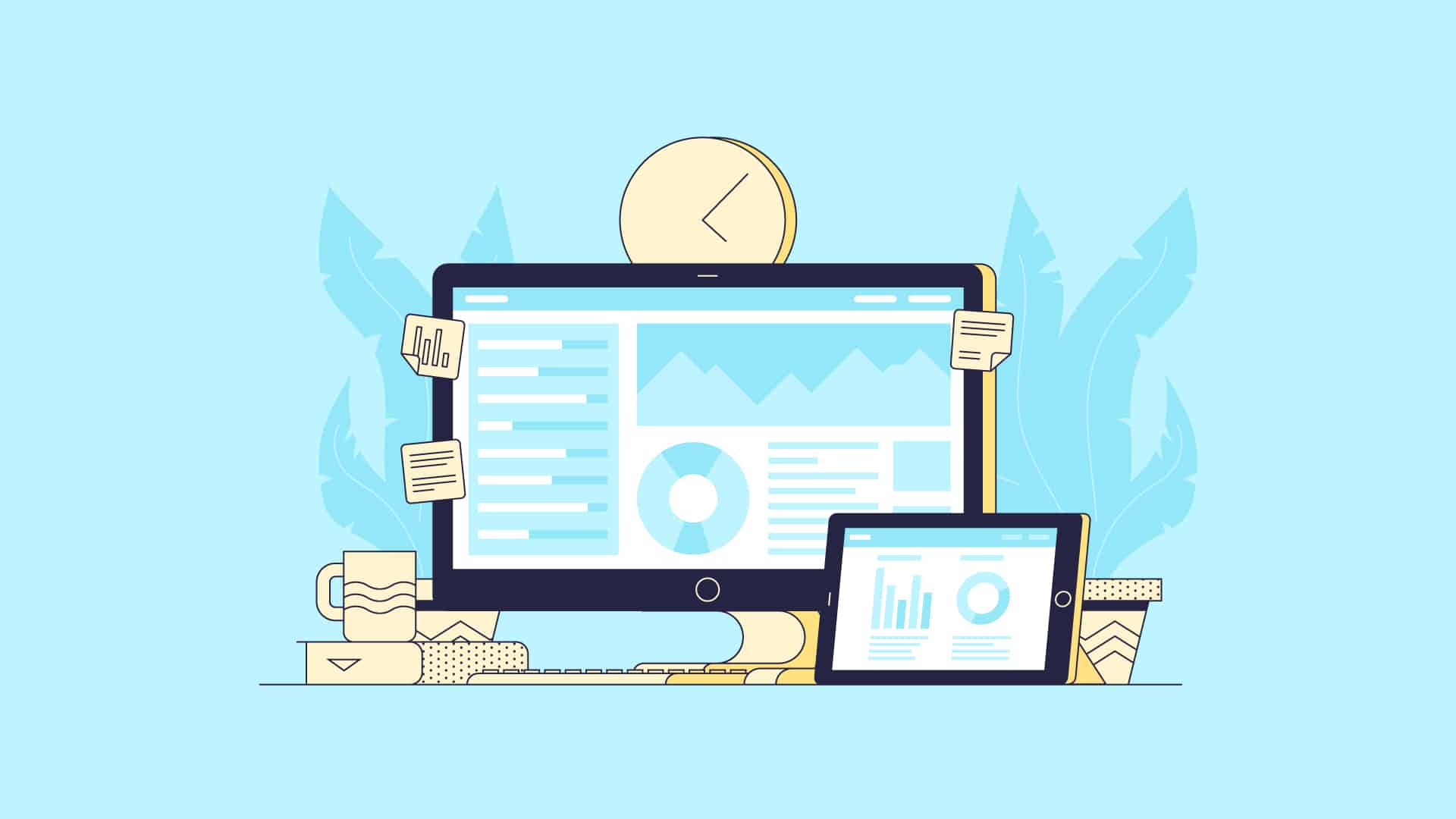 3. Personal data will come full circle to create hyper-personalized stories.
Brands have been collecting data for years.
From the advertisements we click on, to the information we save on their native platforms and ecosystems, every interaction we have with the brand is usually stored in a database for use in the near future.
While using customer data to generate insights into customer trends and preferences is already commonplace, more brands are tapping into their databases to generate a new type of data – hyper-personalized messages.
These messages go beyond targeting specific age groups or consumer types. They target the consumer as individuals, using data collected to identify unique preferences and deliver advertising or product experiences aligned to those preferences. These could be anything from language localization to specific product recommendations that help us connect with the brands more and increase our likelihood of purchasing.
Major players in FinTech and e-commerce are likely to be the first to leverage such information and big data at large. Pioneers like Uber and Spotify, already begun leveraging data to present customers with hyper-personalized messages in the form of song recommendations and location suggestions, respectively, and it is expected that other brands will soon follow suit.
It's always a pleasant feeling to receive insights customized for us. It makes us feel special, even if we powered the development of these insights with our data.
Businesses should continue developing hyper-personalized messaging to boost sales and nurture customer loyalty towards a brand that they feel cares about them.
4. The objective of a story won't be to relate but to differentiate.
Businesses evolve with the times. So do stories.
As more businesses and customers become familiar with a good story's essential components, it will become a norm for audiences to expect it as the basis for an engaging presentation. Having a story that connects to the audience will eventually become a mere prerequisite, not a differentiator.
The new definition of a good story will differentiate the business from its competitors, showing customers why they should choose their products or solutions over any other alternatives. The bar has been raised, and companies will have to continually enhance how they package their problem, solution, and outcomes.
5. Technical teams will use stories to unlock a new competitive edge.
In the past, engineers, developers, and other technical staff only worked behind the scenes— dedicating their full attention to their craft.
While this shift is inevitable in the drive to accelerate growth and maximize human capital, many technical staff are now expected to communicate complex and niche concepts in a way that inspires the masses. This could be in the form of keynote speeches at town hall meetings or managing conversations with customers who do not have the required technical advice.
Most technical staff are experts in their field and have an in-depth understanding of their products and solutions. Equipping them with storytelling techniques is the best way to empower them to communicate their craft's value and get buy-in from competitors.
Good messaging has long been a critical influencing factor behind demand spikes, and stock value fervours for companies like Tesla, Nvidia, and Google, especially after launch conferences where their latest offerings inspired audiences.
Technical experts can be a force to be reckoned with if they're able to communicate new innovations with the right accuracy and clarity, while keeping audiences engaged and eager to hear more. Think of Bill Gates and Elon Musk – tech specialists who have managed to captivate millions worldwide with the power of their speeches.
By tapping into their technical experts' know-how and investing in coaching them through corporate training to be better storytellers, managers can expect to unlock the new potential that could drive business and innovation forward in unprecedented ways.  
Bonus Tip: Anchor your stories on the "Shift" and the "Stakes".
Nobody wants to lose. Everyone is afraid of missing out.
It's part of being human.
We can use this element of human nature to our advantage by anchoring our stories on the Shift and the Stakes – the world's changes and what the audience stands to lose if they do not take action.
These are two of the biggest motivators for people to take action, but most people try to avoid sounding negative and getting labeled a fearmonger. Yet, at the same time, we see how insurance, a multi-million industry built upon the idea that negative events could happen to us anytime, continues to thrive today.
If you consciously use Shift and the Stakes not to scare but to motivate, you will be able to get your audiences hooked and even more eager to take your desired next steps.
Make beautiful visuals for effective business communication. Create an account for free. With Piktochart Pro, you will be able to create and download unlimited visuals and protect your projects with a password!
Make beautiful visuals with professional templates.
Make presentations, reports, infographics, flyers, and more. For free.
Create a visual