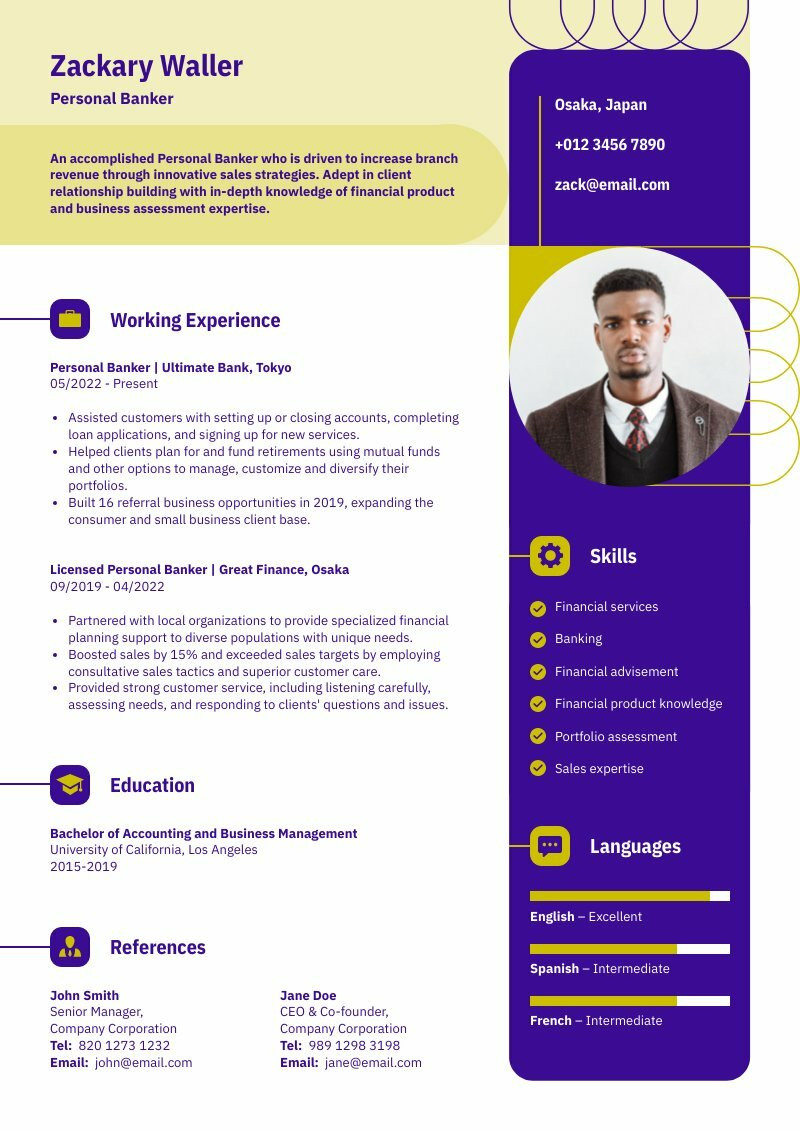 One Page Resume
Resumes
Edit for free
You'll be asked to log in or sign up for a free Piktochart account first.
Are you tired of submitting lengthy resumes that don't seem to grab the recruiter's attention?This free One Page Resume template is here to help you stand out from the crowd! With its clean and modern design, our One Page Resume template is perfect for showcasing your skills and achievements concisely.
Available File Type
Customization
100% customizable
Tags
Template Details
It's also user-friendly, allowing you to easily customize the template to fit your professional profile. Whether you're a fresh graduate or a seasoned professional, our One Page Resume template is suitable for a wide range of professions and careers. From marketing to engineering, this template can be tailored to meet your specific needs. Not only does this template save you time and energy by eliminating the need to create your own layout from scratch, but it also ensures that your resume is visually appealing and easy to read. This can make all the difference when it comes to catching the recruiter's eye and landing an interview. In today's competitive job market, it's essential to stand out from the sea of applicants. Our One Page Resume template can help you do just that. By presenting your qualifications and experience in a clear and concise manner, you can show potential employers that you're the right fit for the job. Sign up for a Piktochart account and take the first step toward landing your dream.
More Templates Like This