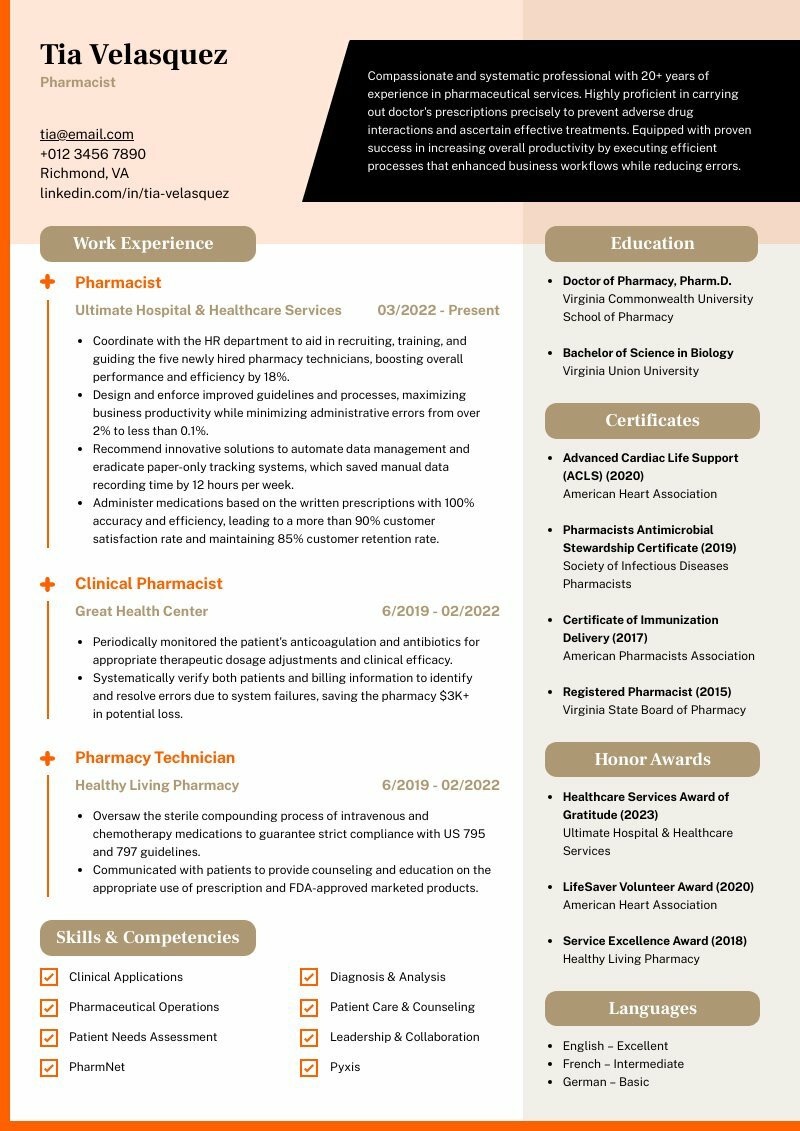 Modern Pharmacist CV
Resumes
Edit for free
You'll be asked to log in or sign up for a free Piktochart account first.
Are you looking to create a modern and professional CV that will make you stand out from other job applicants in the pharmacy industry?Our free Modern Pharmacist CV template can help you create a polished and impressive CV that will showcase your skills and experience in the best possible light. The template is designed with a clean and modern layout that is both easy to read and visually appealing.
Available File Type
Customization
100% customizable
Tags
Template Details
You can customize it to fit your specific needs, adding or removing sections as necessary, and filling in your personal and professional details. The template is easy to use, even for those without extensive design skills, and can be downloaded in various file formats. As a pharmacist, you play an important role in the healthcare system, ensuring patients receive the correct medication and dosage, monitoring potential side effects, and providing advice and support to other healthcare professionals. Your CV is your chance to showcase your knowledge, skills, and experience in the field, and our Modern Pharmacist CV template can help you do just that. A professional and polished CV is essential in the competitive job market. With our Modern Pharmacist CV template, you can make a strong impression on potential employers and increase your chances of securing the job you want. Don't miss out on this opportunity to stand out from the crowd and highlight the important work that pharmacists do in healthcare. Download our free template today and get started on creating your modern and impressive CV. Sign up for a Piktochart account, customize this template online by adding your text and adapting the design to your style, and download it when it's ready.
More Templates Like This