Free Bar Graph Maker: Make a Bar Chart Online
With Piktochart's free bar graph maker, turn your data set into a professional visual starting from a pre-made template.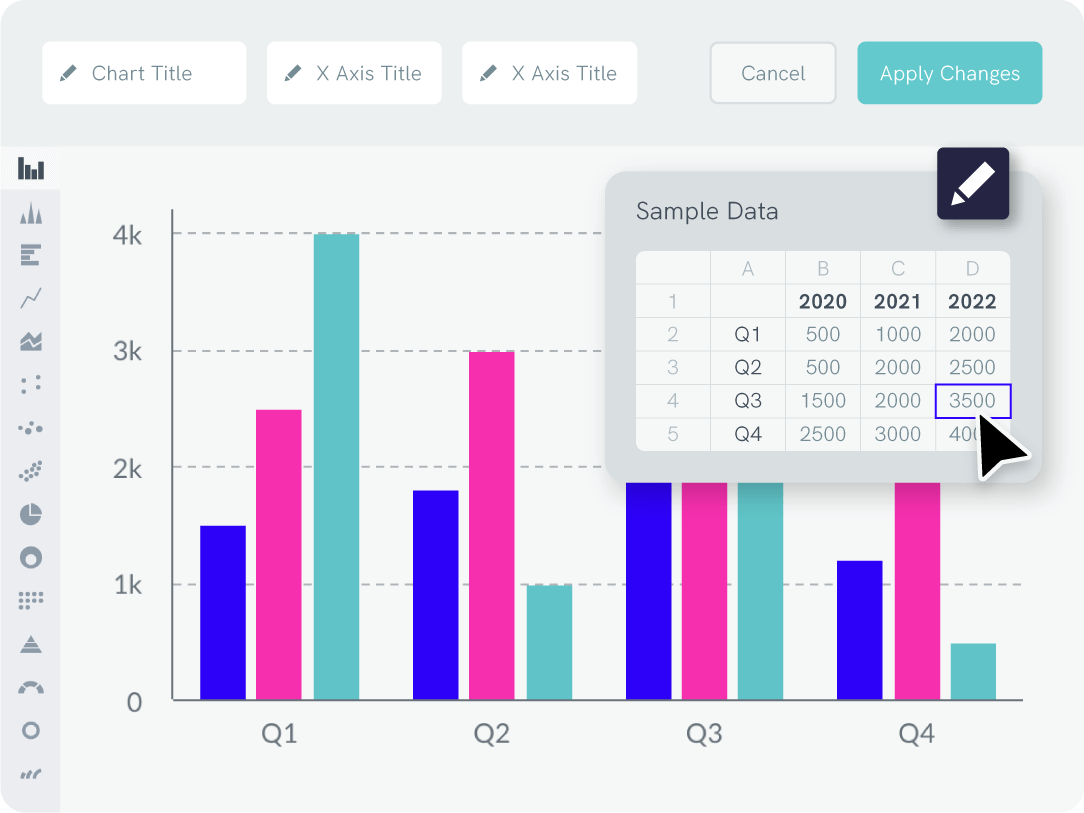 Our bar graph maker tool is chosen by professionals and educators worldwide
How to create a bar graph online in 6 easy steps
1
Log in
Sign up for the Free plan, or log into your Piktochart account to create a bar graph.
2
Pick a design
Pick a graph design made by our experts or create from scratch.
3
Access the bar graph maker
Go to tools and open up our graph maker.
4
Enter your data labels and values into our bar chart maker
Copy-paste your own data values straight from Excel, CSV, or link a Google Sheet.
5
Adjust your bar graph to your liking
Adjust data labels, x-axis, y-axis, graph title, graph background color, and more.
6
Download, print or share
Download your finished bar chart as a JPG, PNG, PDF, or share your bar graph on social media.
Why create a bar graph online with Piktochart