Want to get started right away? Create a free Piktochart account and customize one of the design templates.
The talent crunch is real, and not just in Silicon Valley. According to human resources consultancy Manpower Group, roughly 38 percent of employers across 42 countries face difficulties filling jobs – up two percent from last year.
And it's not because the supply is low. A study done by Glassdoor found that, on average, each corporate job opening attracts 250 resumes. Of these, roughly two percent will be called up for an interview before one makes it through the hallowed doors of the hiring company.
Those are not great odds.
We hate to be the harbinger of bad news, but there's more. Your resume – also your golden ticket to gainful employment – spends just six seconds under the scrutiny of the hiring manager.
Showcase the features of their products and services to potential customers

Communicate how they will solve business solutions to stakeholders
The very first step in your job hunt is to create that eye-catching resume, so we've put together an interactive inspiration site that has 72 well-designed resumes from all around the web for you to feast your eyes on. Click on the below teaser to access it!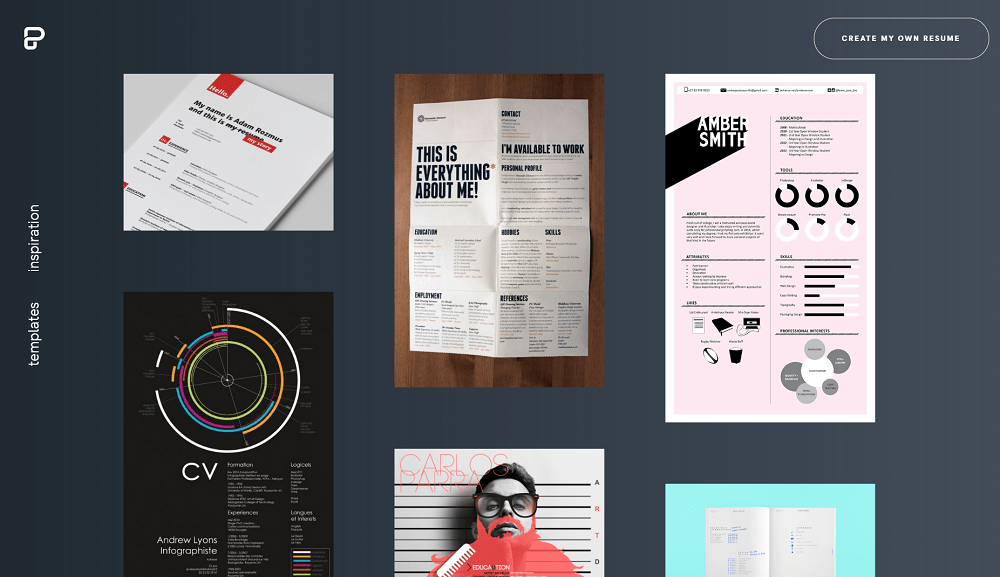 Simply put, your resume must be visually appealing enough to catch the eye of the recruiter, or risk being thrown into the junk pile after those six seconds. To be sure, its design doesn't have to be award-winning, but black and white in a Microsoft Word document just won't cut it.
Not sure where to start? That's what we're here for. We've scoured the web to find 70 of the best, most well-designed resume examples and designs to inspire you and hopefully help set you on a path to employment.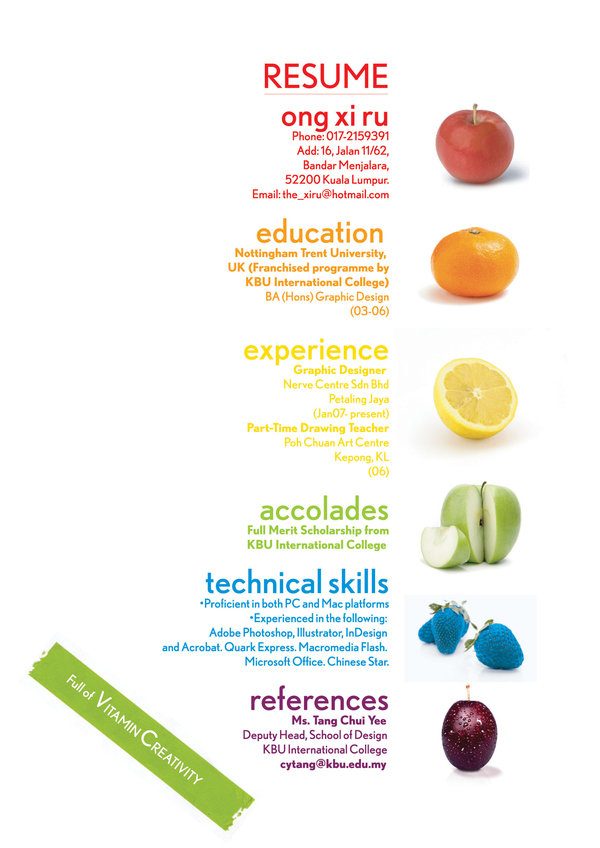 9. CV Samples by Anton Yermolov
18. Employify by Sean Halpin
49. CV Sample by Jonny Evans
51. CV Sample by Fortunelle Resumes
59. Resume by jesss33
63. Résumé by Yu Xuan / Stanley Cheah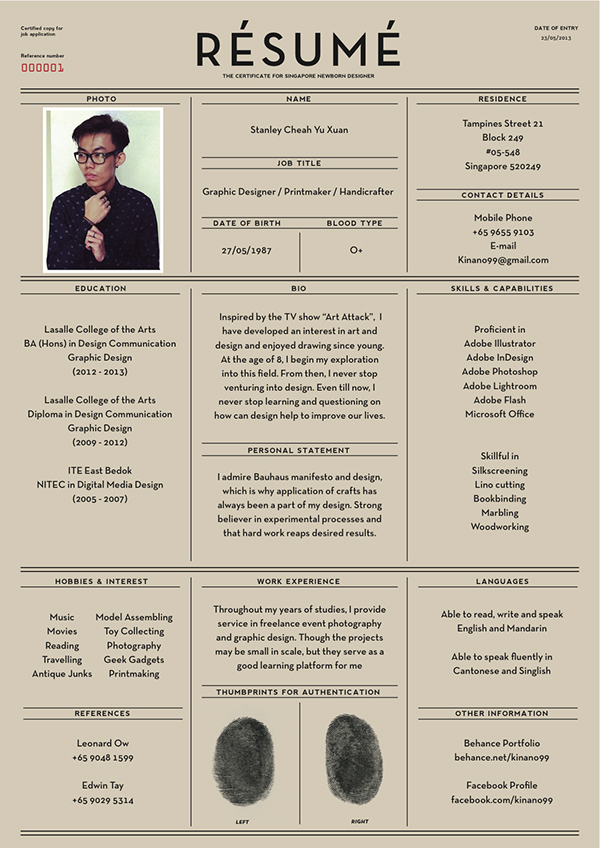 65. CV Sample by João Andrade
67. Interests by Gabriel Valdivia
69. CV Sample by Mats-Peter Forss
70. LinkedIn by Ramil Derogongun
Adapt to fit you
As you might have noticed, design is just one of many elements in your resume that can capture attention. Take bits and pieces from these resume examples, and put them together to make a resume that screams you.
Need more inspiration? Have a look at where Piktochart's own design team goes to get fired up here, and how this guy used Piktochart to create a resume that got him hired! Or visit our Pinterest board for more inspirational examples.
---
Try out these templates and get started creating!
01. Email Marketer Resume Template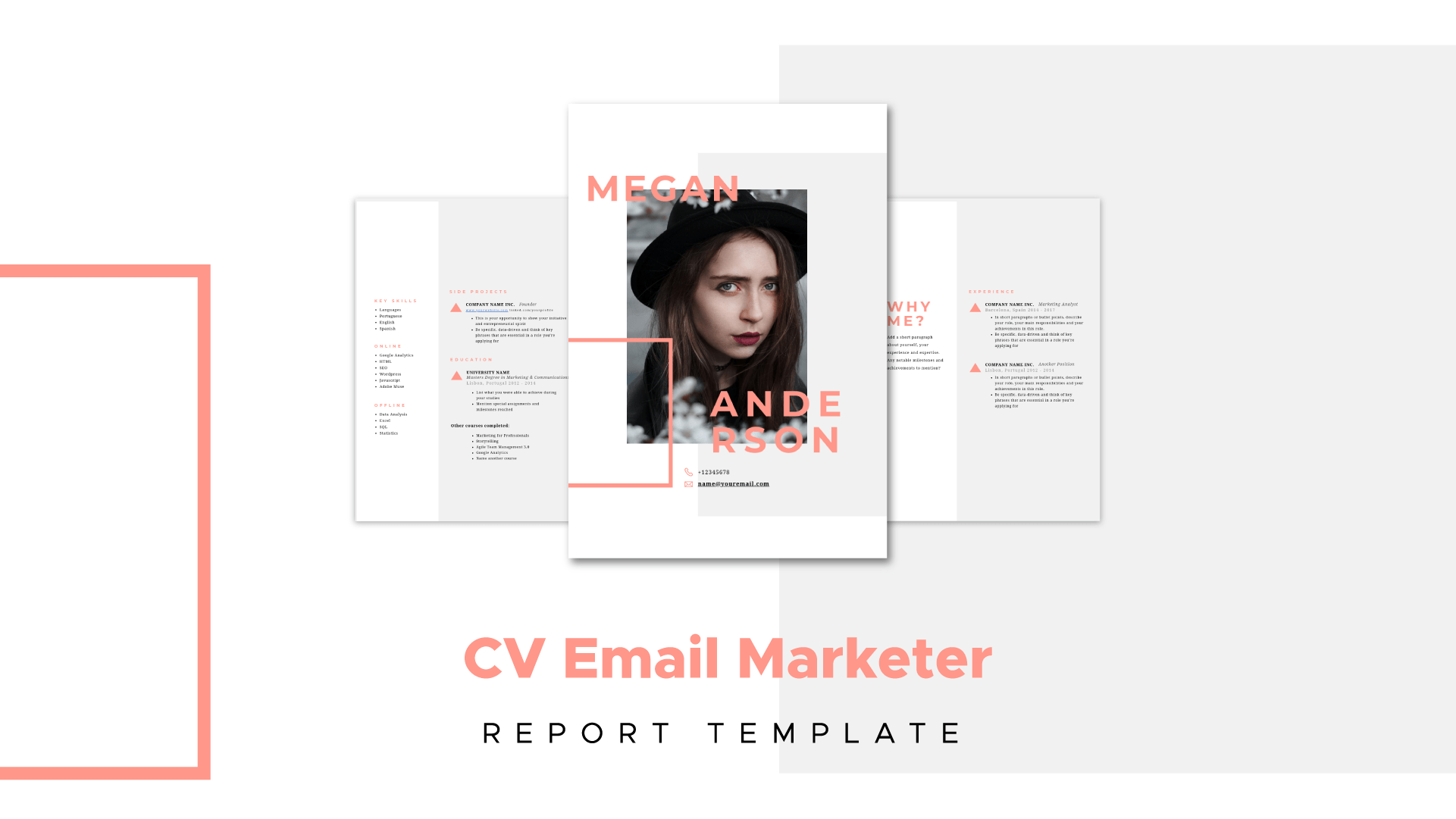 02. Data Scientist Resume Template
03. Designer Resume Template
04. Financial Analyst Resume Template

Image via Pexels
Create visuals online without graphic design skills.
Piktochart was built to enable everyone to create beautiful graphics. Watch this free demo to learn how you can get started.
Watch the demo