Infographics are remarkably useful for online communication because they are easy to read and share across different online channels. But that doesn't mean you should keep your infographics limited to an online presence.
There may be any number of reasons to take the awesome infographics, posters, and presentations you make with Piktochart and take them offline. Some people prefer to work with tangible items. They can hold them, take notes on them, and have something physical to hold on to.
Here are some ideas to get you started on some great ways you can print and get your infographics offline. At the end of this post, we'll cover the steps you need to take to export and print your Piktocreations in both .pdf and multiple image formats.
Taking Your Creations Offline
1. Brochures/Flyers
You can use Piktochart to create and brand your printed marketing materials. Some ideas include poster printouts for promotional campaigns, product brochures or flyers, company reports, and presentations.
2. Banners
Piktochart can be used to make posters and fliers, too. For instance, if you work for a company that's looking to hire recent college graduates, you could use Piktochart to create an infographics banner (or a pull-up bunting) for use at a job fair.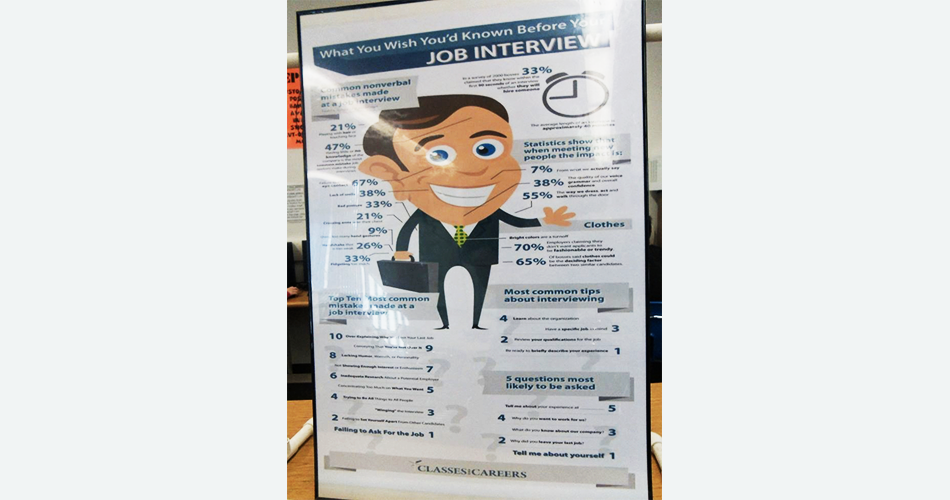 Photo credit: variquest.com
3. Diagrams
Here's an example of a process flow diagram that can be included in a user manual or printed for labs or workshops. Think of it as a mind map that can be shared with others.
Photo credit: Behance.net
5. Business cards
For small to medium businesses, you could consider using Piktochart to create your own set of branded materials like calendars, business cards, newsletter templates, stickers, tags, and the like. Take the following example of a business card.
6. In the Classroom
If you're looking for a visually interesting way to summarize your thesis or research reports, use Piktochart to deliver your information in printed reports with data in beautiful charts and graphs. We've seen journalism classes in several universities actively using infographics as part of their curriculum.
Image credit: www.improving-visualisation.org
Another great example of using infographics in the classroom is generating an infographic instead of a written report. Teachers assign a topic for their students, and the students gather data online and assemble it into an infographic. The end result can be printed out and collected together on the wall.
Image credit: chandra.harvard.edu
Additionally, teachers can use infographics as a teaching tool to help students design and translate complex data into a simpler and more consumable format. Check out these teacher's testimonials on the topic of infographics in classroom (with their students' infographics examples).
7. At Home
You can use infographics at home, too! The example below, Kitchen Cheat Sheet from Everest, can be printed and stuck on your fridge for an easy way to find measurements and conversions without having to ask Siri or Google.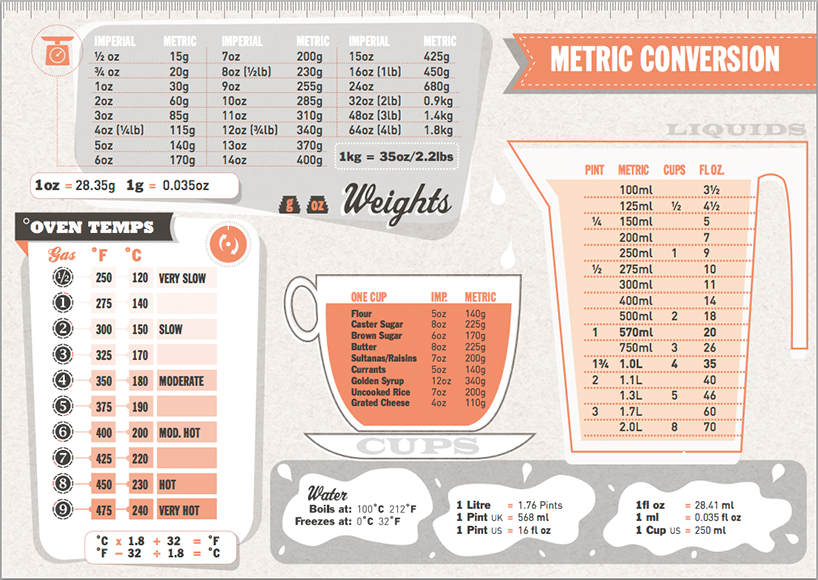 Image credit: www.everest.co.uk
How about placing the Laundry Symbols Cheat Sheet in your laundry room? Now you'll never have to wonder what those weird laundry hieroglyphics mean again!
Image credit: www.onegoodthingbyjillee.com
9. Wedding invitations
As long as we're looking at ways offline Piktocreations can make your life easier, what about using printables to help organize and plan on of the most important days of your life?
You can use Piktochart to design your own digital (and printable analog) invitations like this: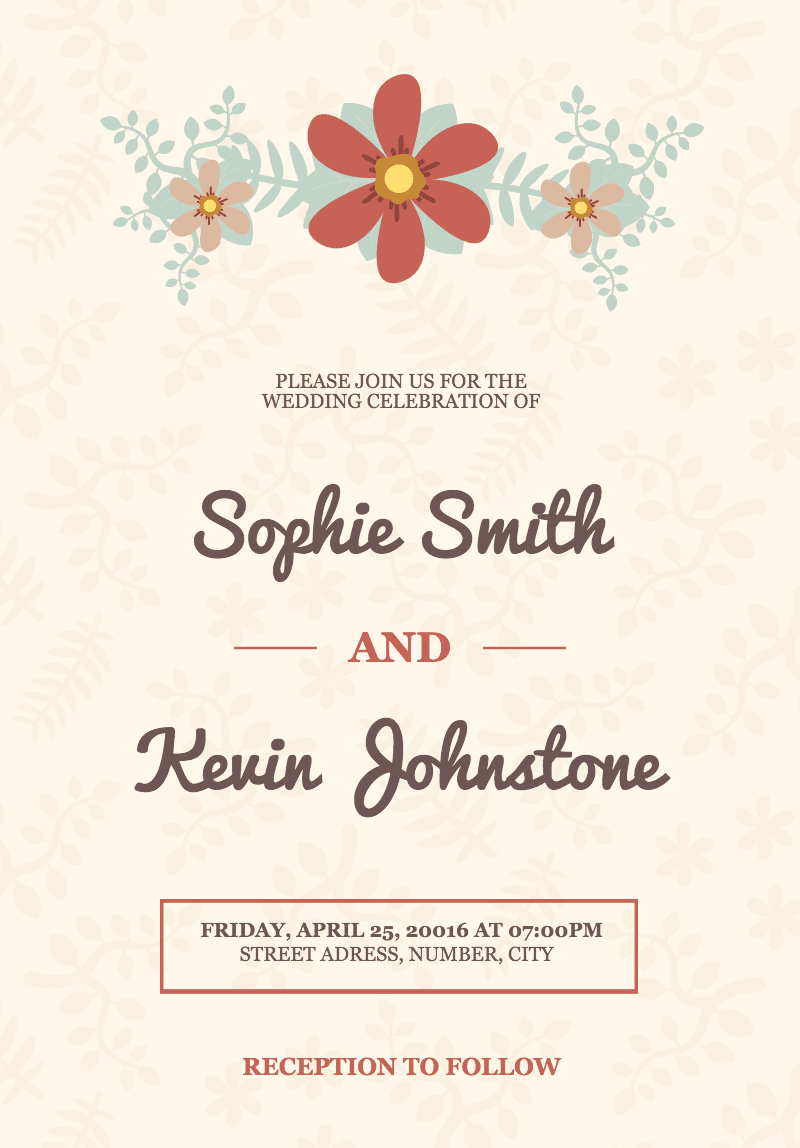 If you'd rather outsource invitation creation, you can still use our customizable and printable wedding planning infographic to have an always-at-hand guide to your big day:
Printing your Piktochart
Magically 'transforming' your digital Piktocharts into a physical infographic copy can be tricky – if you don't know the right methods. Lucky for you, we've got the easy-to-follow directions (complete with guiding screenshots) below!
Piktochart lets you download your work in image format (.jpeg or .png) or in PDF format. There are different points to take note for each download format:
Downloading and printing in image format
The screenshot above shows the settings portion for downloading your creation as an image in Piktochart. The things to note here if you plan to print your infographic are the image size and quality.
1. Original
'Perfect for viewing on a computer. Smallest file size.'
This is the original resolution download option. It is available for all users and is perfect for digital sharing and viewing on screens. It is not the best choice for printing as the original resolution may not be dense enough for ink sprays during printing. This will result in a blurry, unrefined end product.
2.  Medium
'Perfect for printing or viewing on a computer. Bigger file size.'
The 'medium' download option is the best resolution for regular sized downloads (A4, A3 and so on). This download option will result in a slightly larger file size, but it is much more suitable than the original resolution for printing physical copies. Be mindful to size your infographic in dimensions that reflect your paper size!
3. High Res
'For print projects larger than 5 ft. Biggest file size.'
The high-res download option is useful for very large infographic prints. For large physical canvases, the resolution needs to be higher due to the increased scale of the canvas. Our high-res option scales the resolution to fit your creation for large printing projects.
4. Custom
'Set your own download size.'
For print-savvy users or other more custom print projects, our custom download option is there for you to decide on the download resolution. Decide on the best fit yourself if you have the know-how, or contact your local print shop to be precise on the values!
*Note: Medium, High Res and Custom download options are perks for PRO users only.
Downloading and printing in PDF format
The other download option for your creation is to grab it in PDF format. The screenshot above shows the settings for the PDF format download. You can choose to download your PDF in 4 different formats:
1. Long-Form
This format is useful if you plan to share your infographic in a digital setting. PDFs are generally smaller and easier to manage than image files, so saving as a PDF may make your creation more portable.
2. A4 (Single Sheet)
This format is great for creations that are more than one page long, like brochures and handouts. Use this setting to separate your infographic or handout into individual sheets.
3. Presentation Blocks
We love this format for printing presentations. It allows you to print the blocks you've created like a slide deck. This is particularly useful for educators or startup founders to hand out their presentations in a tangible way.
4. Custom
We wouldn't be Piktochart if we didn't give you a way to customize your file dimensions. If you, your client, or the print shop of your choice need specific dimensions, this is where to set them!
---
Have you done some other interesting infographic projects that you have printed offline? We would like to see them and showcase them!
Let us know in the comments below!
Editor's note: This post was originally published by Shuan Thing on . It has been updated for accuracy and comprehensiveness.