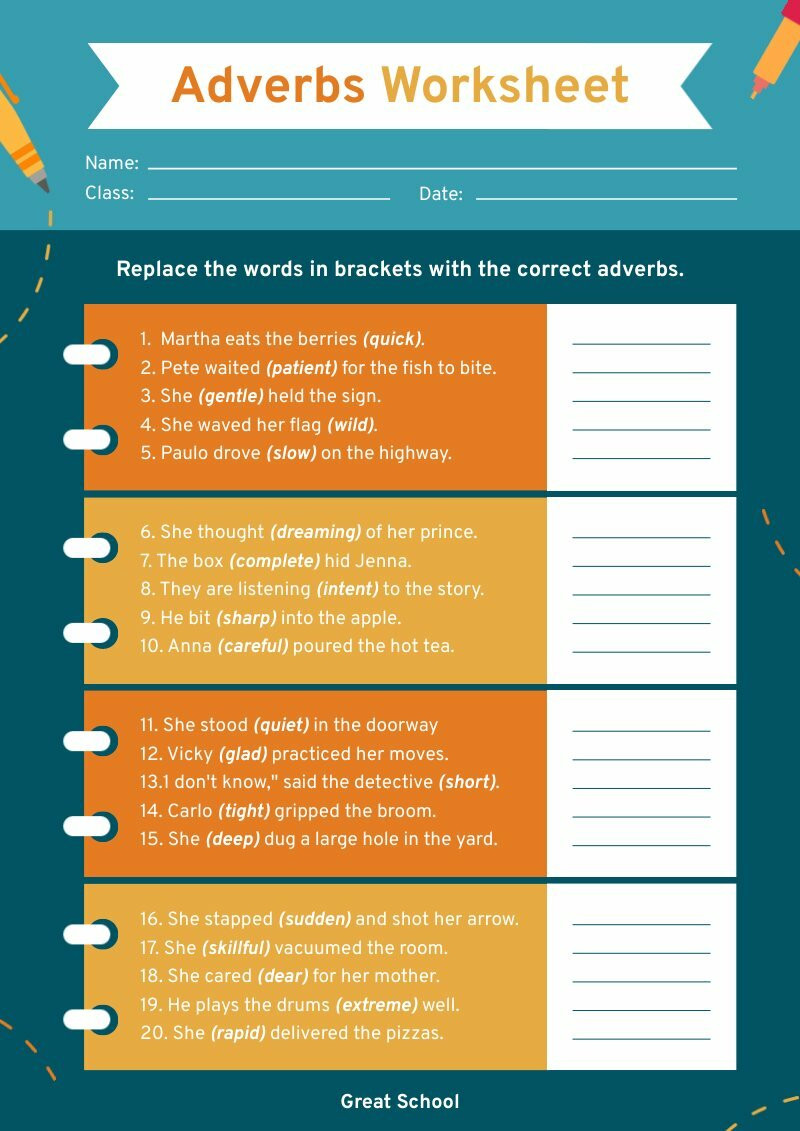 Adverbs Worksheet
Worksheets
Edit for free
You'll be asked to log in or sign up for a free Piktochart account first.
Teach adverbs with Piktochart's Adverbs Worksheet template.This template features a vibrant color palette with blue and orange hues, making it visually engaging for students. Customize the template effortlessly to match your branding and add informative elements.
Available File Type
Customization
100% customizable
Tags
Template Details
Utilize Piktochart's easy-to-use editor to edit every template element, including illustrations, charts, and graphics. Download your visual in multiple formats, such as PDF, PNG, or JPEG, and share it with your students online or print it for your classroom. Dive into Piktochart's vast library of templates for worksheets, presentations, infographics, and more! Get started now for free and create dynamic educational materials!
More Templates Like This