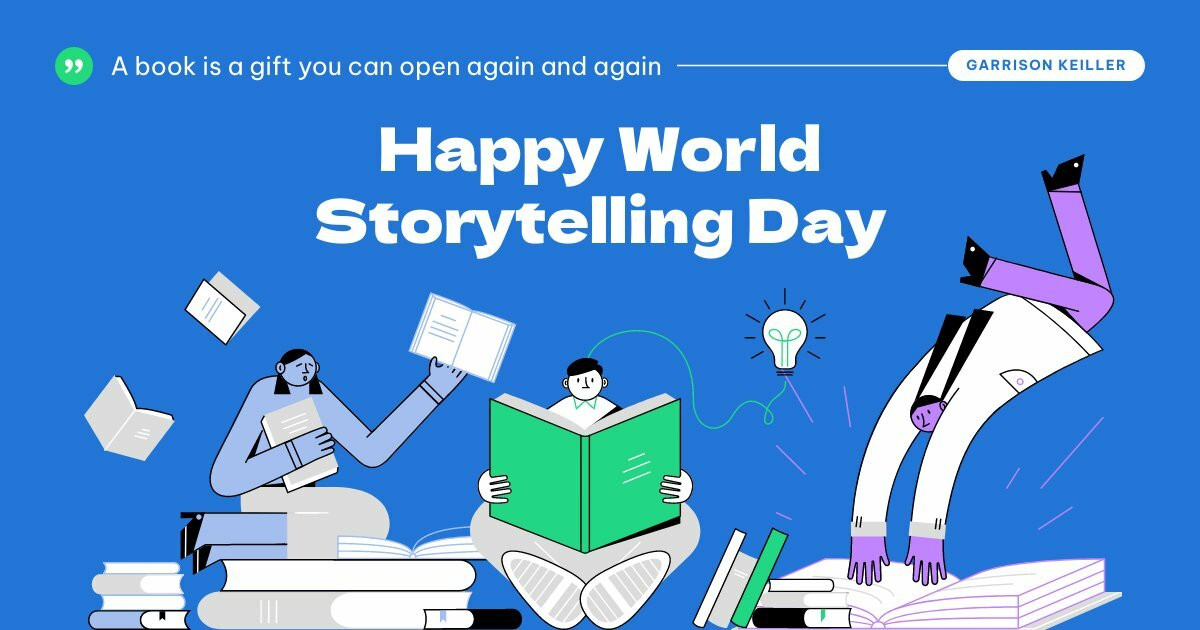 Happy World Storytelling Day Facebook Post
Social Media
Edit for free
You'll be asked to log in or sign up for a free Piktochart account first.
Are you looking for a way to celebrate Happy World Storytelling Day on your Facebook page?This free Happy World Storytelling Day Facebook Post template is the perfect solution!Featuring a colorful and engaging design that will catch the eye of your followers and help you stand out on their newsfeeds, it's incredibly easy to use - just plug in your own content and you're ready to go!
Available File Type
Customization
100% customizable
Tags
Template Details
But why celebrate Happy World Storytelling Day in the first place? This special day is all about the power of storytelling to bring people together, inspire creativity, and spark imagination. Whether you're a writer, an artist, or just someone who loves a good story, Happy World Storytelling Day is the perfect opportunity to share your passion with the world. With our Happy World Storytelling Day Facebook Post template, you can create a post that celebrates this important day and encourages your followers to engage with your content. Whether you want to share a personal story, recommend a favorite book or movie, or simply spread some joy and inspiration, this template will help you do it in style. Sign up for a Piktochart account, customize this template and share it with the world!
More Templates Like This