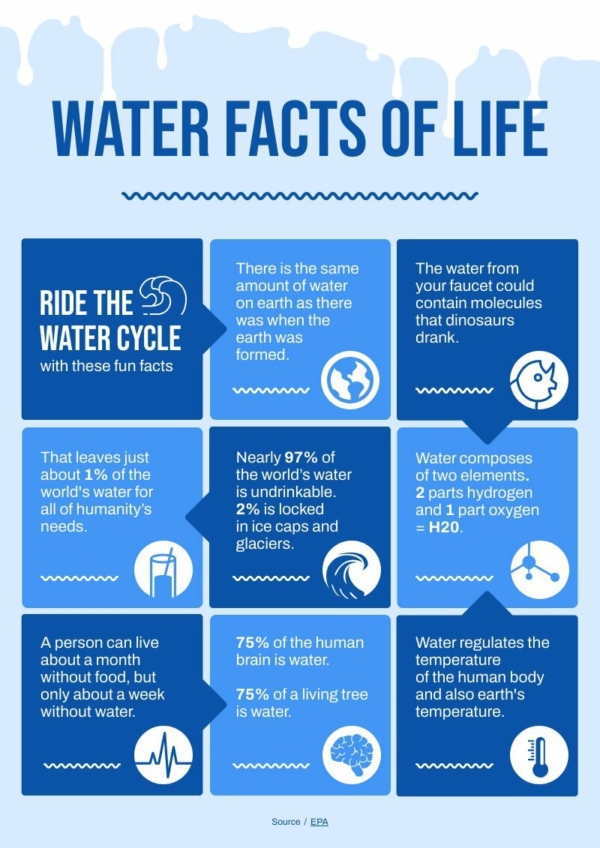 Water Facts of Life
Infographics
Edit for free
You'll be asked to log in or sign up for a free Piktochart account first.
This informational infographic is perfect for generating awareness about an issue you are passionate about.The blue aesthetic and the icons and illustrations give the template a creative yet straightforward appeal.Replace the text.
Available File Type
Customization
100% customizable
Tags
Template Details
Add icons, images, and illustrations. Collaborate with a team to create the visual. Export in PDF or PNG. Try out this water facts of life infographic now.
More Templates Like This