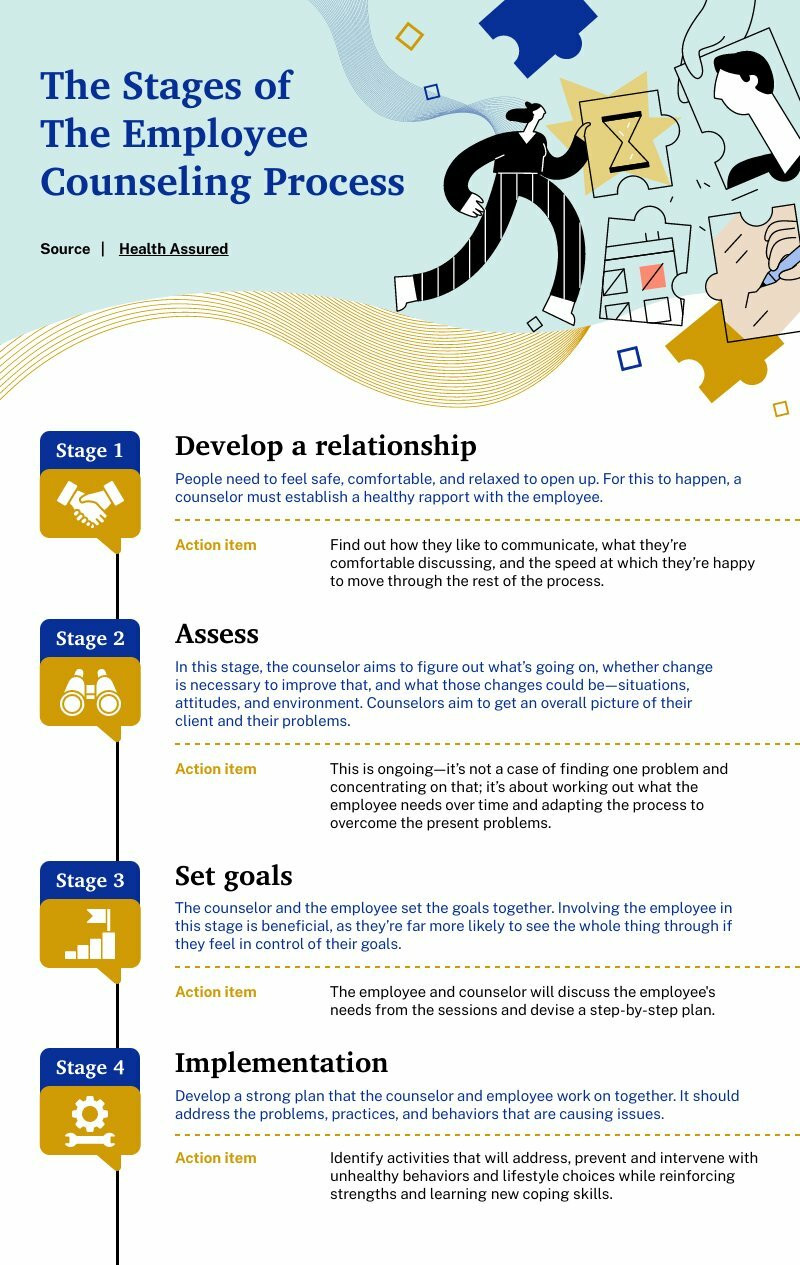 Employee Counseling Process
Diagrams
Edit for free
You'll be asked to log in or sign up for a free Piktochart account first.
Effective employee counseling can lead to a more engaged and productive workforce.That's why we're excited to offer this free Piktochart diagram template for the employee counseling process. This template is designed to guide managers through the counseling process in a clear and organized way.
Available File Type
Customization
100% customizable
Tags
Template Details
The visual representation of the steps helps ensure that nothing is overlooked and that employees receive the support they need to improve their performance or overcome challenges. With Piktochart's customizable templates, you can easily tailor this diagram to fit your company's unique counseling process. Add your own branding, colors, and text to create a personalized and professional-looking resource for your managers. By providing your managers with the tools they need to conduct effective counseling sessions, you can build a culture of support and growth within your organization. Sign up for a free Piktochart account and download your free employee counseling diagram template and take the first step towards a more engaged and productive workforce.
More Templates Like This