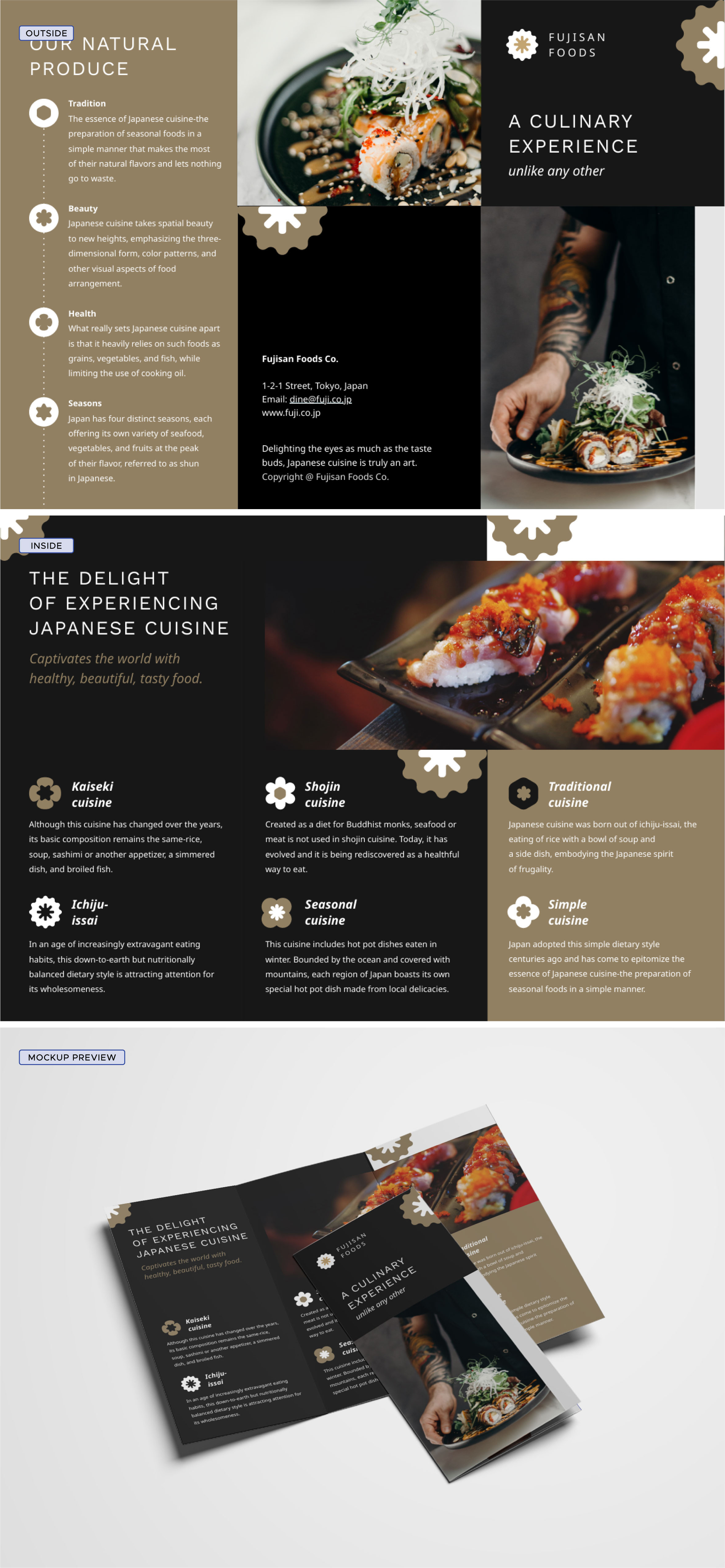 Restaurant Brochure
Brochures
Edit for free
You'll be asked to log in or sign up for a free Piktochart account first.
Create a modern looking restaurant brochure with this free template by Piktochart.The brochure is designed to communicate the dining experience in a clear and concise manner. With a free Piktochart account, you can customize this brochure with your preferred logo, colors, icons, and texts.
Available File Type
Customization
100% customizable
Tags
Template Details
Once completed, export in PNG or PDF format to be printed out.
More Templates Like This