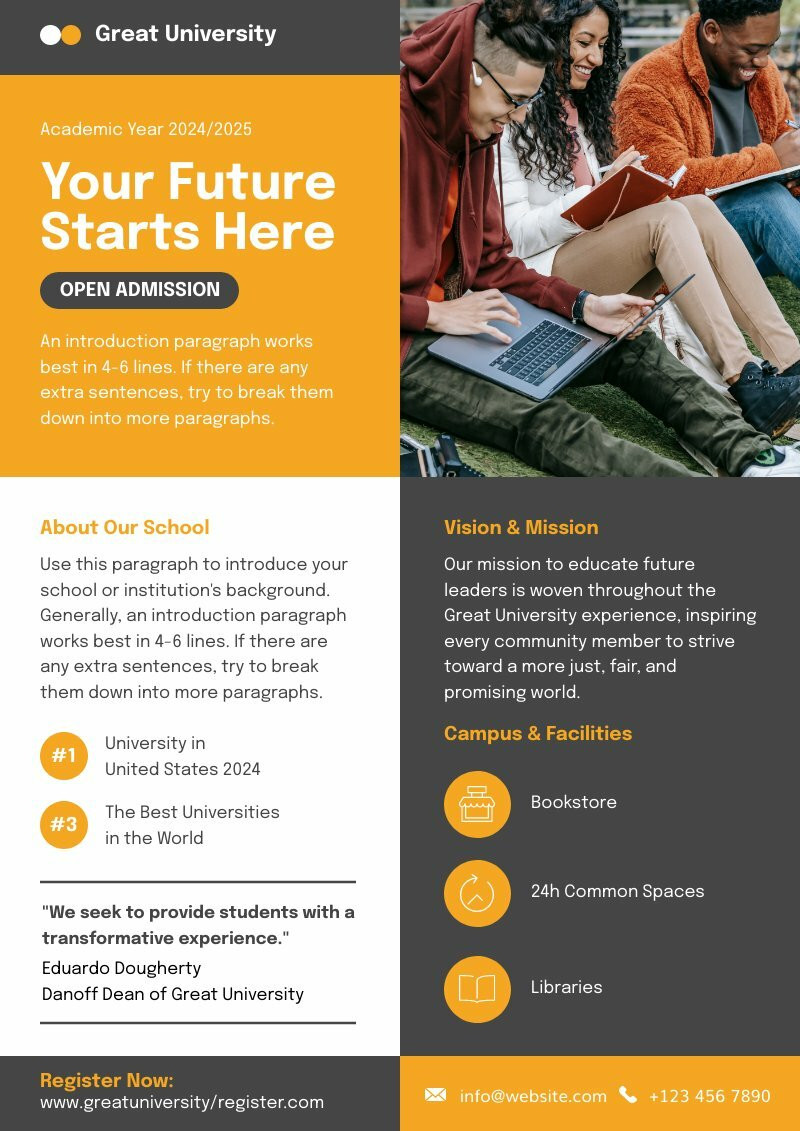 College Brochure Design
Brochures
Edit for free
You'll be asked to log in or sign up for a free Piktochart account first.
When it's time for back to school every year, this college brochure design template will come in handy.Designed in a style that showcases information clearly, this template can be used to feature the school's mission and its facilities. The eye-catching colors also appeal to students to encourage them to enroll in the school.
Available File Type
Customization
100% customizable
Tags
Template Details
You can customize the brochure template by changing the colors, adding your icons and images, or changing the text. Start creating for free with Piktochart.
More Templates Like This