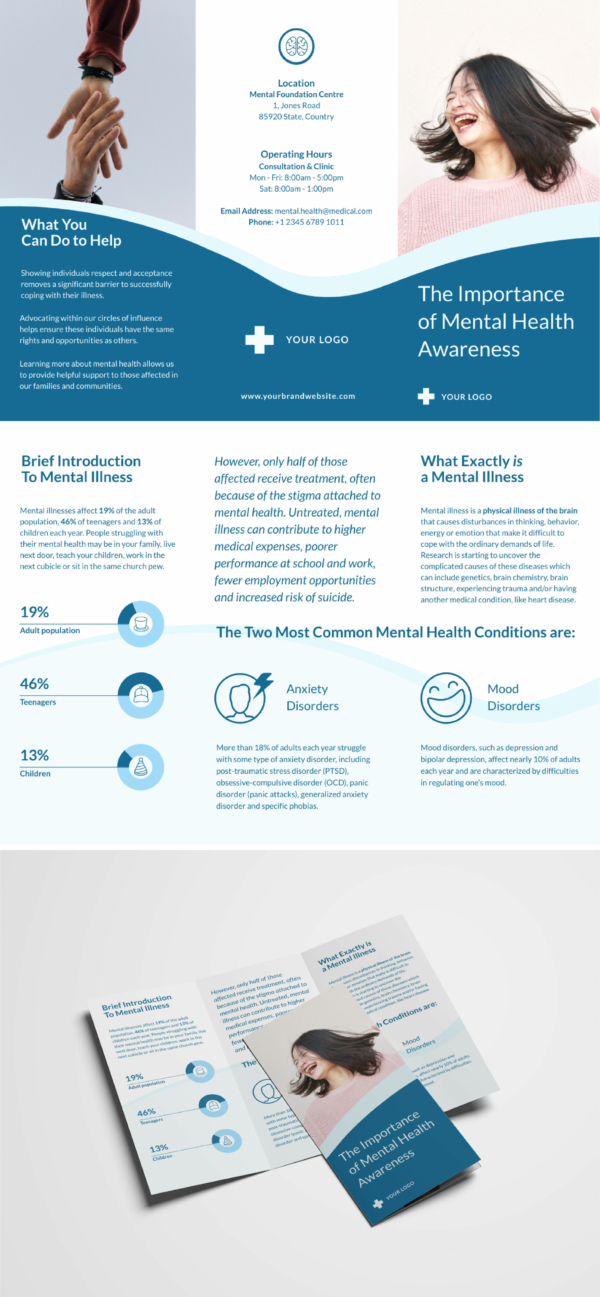 Mental Health Trifold Brochure
Brochures
Edit for free
You'll be asked to log in or sign up for a free Piktochart account first.
Mental health can affect anyone, and there's a greater need for more public awareness.This mental health trifold brochure template by Piktochart aims to help spread awareness about mental health or any health-related issues. With this customizable template, you can create a visually appealing brochure in minutes, even without design skills.
Available File Type
Customization
100% customizable
Tags
Template Details
Add your image, logo, and change the color scheme to suit your preference. You can easily download this template in PNG or PDF format and print it. Start editing this template for free on Piktochart.
More Templates Like This