Great causes deserve great pricing.
Start for free
No contracts
Cancel anytime
Most Popular
Pro
For individual users
Per year
---
Get access to all templates
Get access to library of images & illustrations
Create unlimited visuals
1GB storage for image uploads
Export images in HD
Watermark removal
Export your visual in PDF format
Export presentations to PowerPoint
Protect your published visuals with passwords
Create and use your own color schemes
Upload & use your own fonts
Organize your visuals in folders
Team
For small to big organizations
Per year
---
Everything in PRO plus:
Up to 5 team members
1GB/user storage for image uploads
Create custom templates for your team
Share your project with team members
Leave comments on your team's visuals
Set roles and permissions
Enjoy our PRO plan at 14% of the original price! This pricing is valid for all countries.
You are currently viewing a special pricing plan for nonprofits. Click here to check out our standard plans.
Asset library
From Boring to Beautiful
Enhance your visual creations with over 4,000 free icons and images – right at your fingertips.
Get Started
Data Visualization
Turn Complex Data into a Clear Story
Take your data and turn key findings into an attractive visual so your team can quickly see what's going on.
Get Started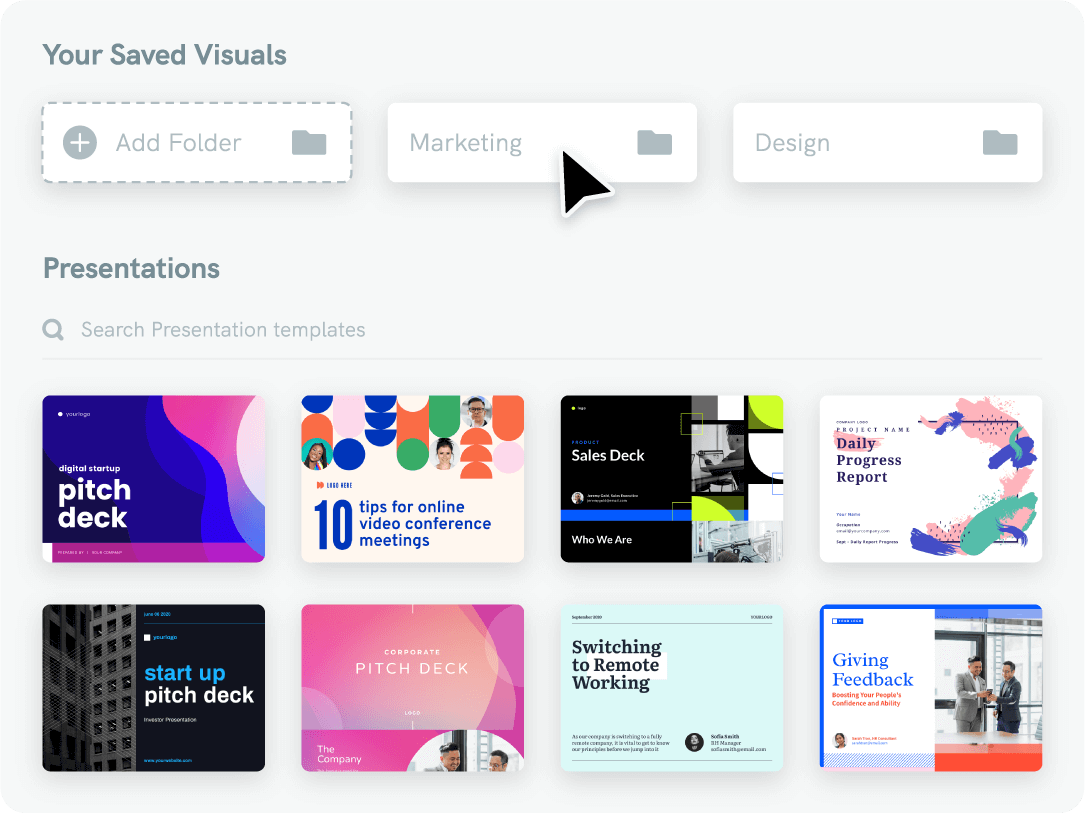 Collaboration
Collaborate with your team
Bring your team members into one single location. Share your visual work, your brand assets, and review your peers' work on the fly. With Piktochart for Teams, everyone's on the same page. Finally.
Get Started
Over 8m users worldwide design with Piktochart
Yes, you can definitely purchase more than 5 seats. Please contact us at
[email protected]
so that we can discuss the details and provide a custom quote.
Yes, you can submit a request to cancel your subscription from within the your Account Settings. Piktochart Platform. You can also request an upgrade or downgrade to your plan by reaching out to
[email protected]
We accept Visa, MasterCard, or Paypal. If you want to use American Express, you can select the option to pay via PayPal with the Amex card. For purchases of $290 or more, or minimum 5 licenses/seats for EDU/NPO ($199.95) for which you'd like to make a direct bank deposit, you can contact us at
[email protected]
and we'll respond with further instructions. Please be aware that a funds transfer such as this does take several days to complete.
You can change the number of people in your Team plan by selecting 'Add/Remove Seats' from your Team Settings page. Further information on the process will be found here.
We're happy to provide refunds for any payments within the last 30 days of the initial transaction for subscriptions purchased at the standard rate, or at the discounted rate applied to EDU and NPO accounts. Classroom subscriptions purchased at a bulk rate are not eligible for refunds. For more information, you can refer to our Terms of Use
here.
Have questions?
Contact Us Anytime