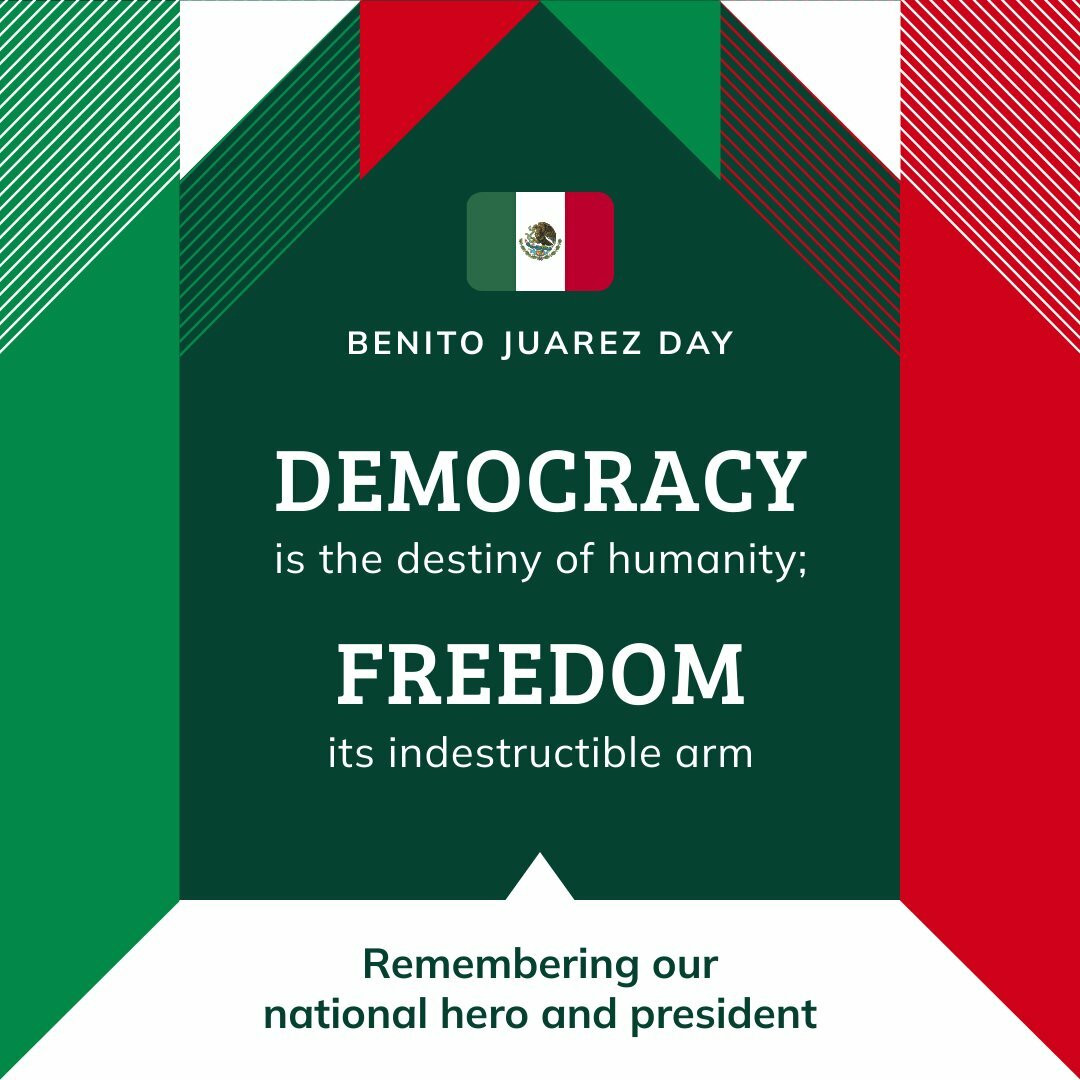 Benito Juarez Day Instagram Post
Social Media
Edit for free
You'll be asked to log in or sign up for a free Piktochart account first.
Our free Benito Juarez Day Instagram Post template is a great way to commemorate the life and legacy of one of Mexico's most beloved historical figures. The design of the template is clean and modern, with vibrant colors and eye-catching graphics that are sure to grab the attention of your followers.Plus, it's incredibly easy to use - simply add your own text and images, and you're ready to go!
Available File Type
Customization
100% customizable
Tags
Template Details
Best known for his role in modernizing Mexico's political and economic systems, Benito Juarez was a prominent Mexican lawyer and politician. Juarez was a champion of democracy and freedom, and his legacy continues to inspire people around the world today. If you're looking for a way to honor Benito Juarez and celebrate his contributions to Mexican history and culture, this free Instagram Post template is a great option. You can use it to share a quote or image that embodies Juarez's spirit and message, or to simply express your admiration for his accomplishments. This template is also perfect for schools, community organizations, and other groups that want to promote awareness and understanding of Mexican history and culture. So why not create your free Piktochart account today and get access to this free Benito Juarez Day Instagram Post template today and start sharing your love for this amazing historical figure?
More Templates Like This