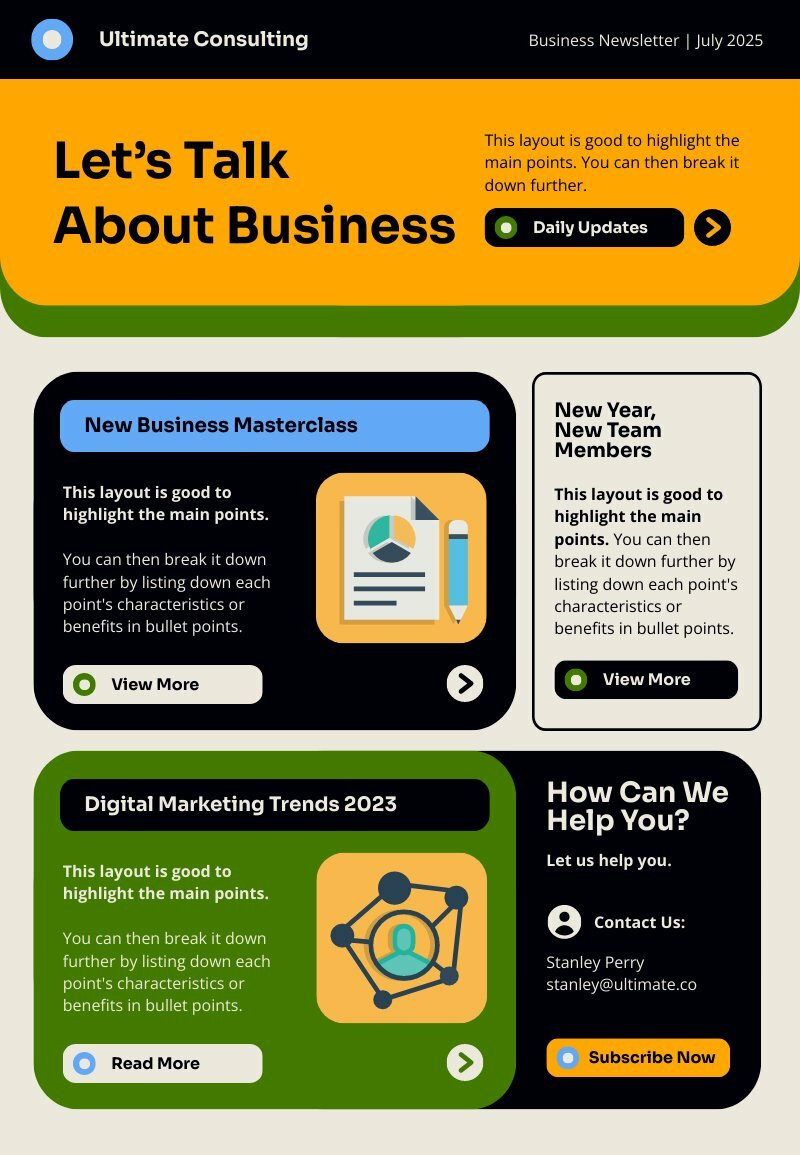 Business Newsletter
Newsletters
Edit for free
You'll be asked to log in or sign up for a free Piktochart account first.
Level up your business updates with Piktochart's Business Newsletter template.This simple and modern template, featuring a yellow, black, and green color scheme, is perfect for professional updates and news. Utilize icons and creative design elements to enhance readability and engagement.
Available File Type
Customization
100% customizable
Tags
Template Details
Customize the template effortlessly to match your brand and create a visually appealing newsletter. Download the Business Newsletter in PDF, JPEG, or PNG format. Sign up for a free Piktochart account and effortlessly take your business updates to the next level!
More Templates Like This