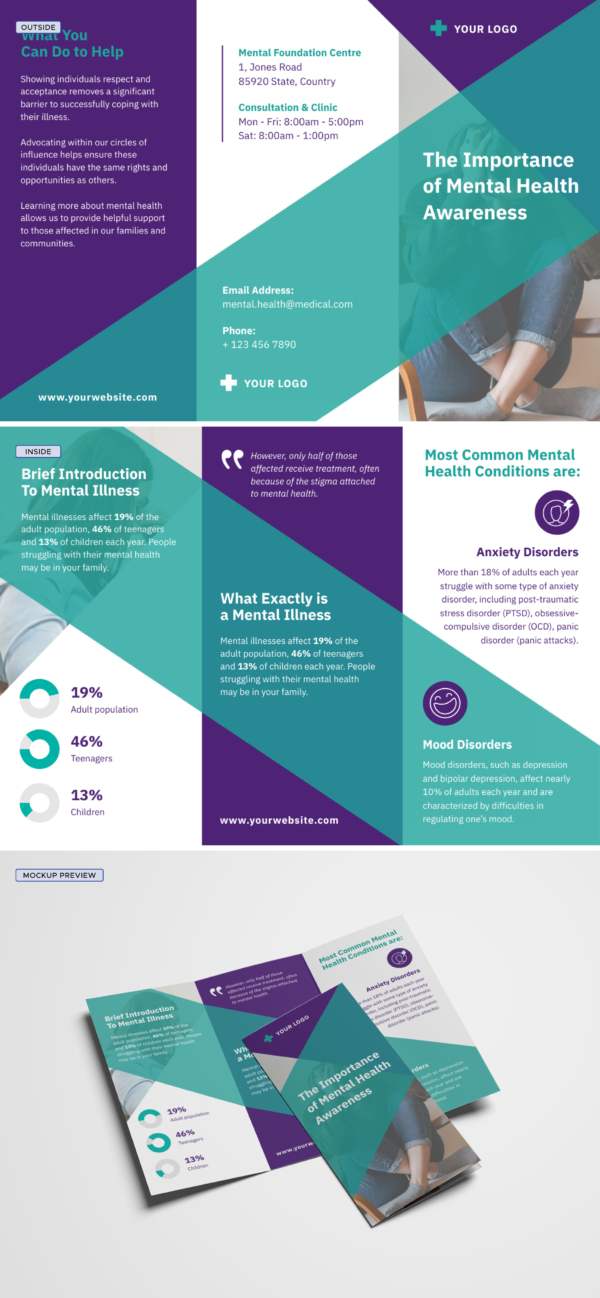 Mental Health Brochure
Brochures
Edit for free
You'll be asked to log in or sign up for a free Piktochart account first.
People often suffer in silence and let their conditions go untreated because of misconceptions about mental health.Raise and promote mental health awareness with this trifold mental health brochure template. Modify this fully customizable and easy-to-use template with Piktochart's online editor.
Available File Type
Customization
100% customizable
Tags
Template Details
In minutes, you'll have a brand-new brochure you can download, print, and share with everyone. Click the "Start with this template" button to use this visual for free.
More Templates Like This