Scatter Plot Maker
Turn your data in a beautiful scatter plot with a clear line of best fit, all in Piktochart. For free—no design experience needed.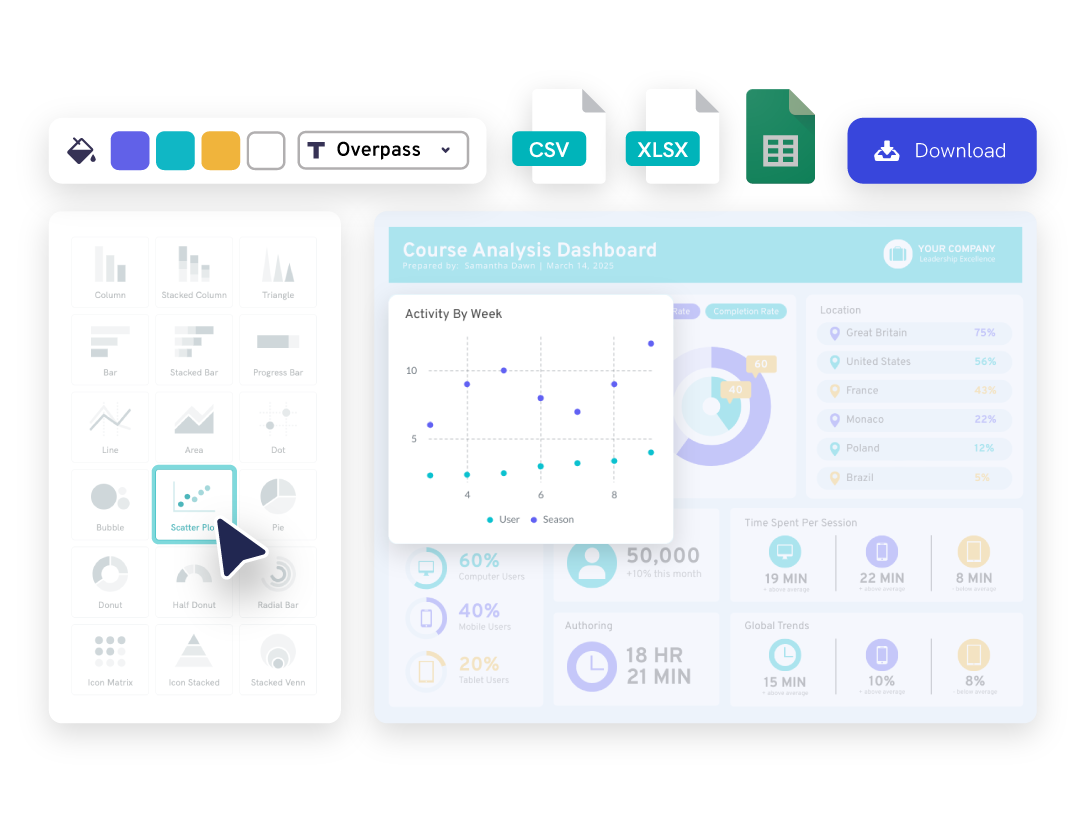 How to create a scatter plot in 6 easy steps
1
Log in to Piktochart
Create or use our web sign-in to your Piktochart account
2
Pick a scatter graph template to create a scatter plot
Pick a graph template made by designers or start from scratch to utilize our own scatter plot generator maker
3
Open the chart maker
From the right hand sidebar, go to "Tools", then open up our chart maker. Select Scatter Plot as your template.
4
Enter your data into the plot maker
Copy-paste your data points straight from Excel, CSV or link a Google sheet
5
Adjust plots to your liking
Adjust the input data labels, x-axis, y-axis, graph title label, background color, and more
6
Download or share your plots
Download your graph as a jpg, png, pdf file, or share online.