Line Graph Maker
Make a line graph online for free with no design experience. Trusted by 11 million users, Piktochart is easy and fast. Customize a pre-made template.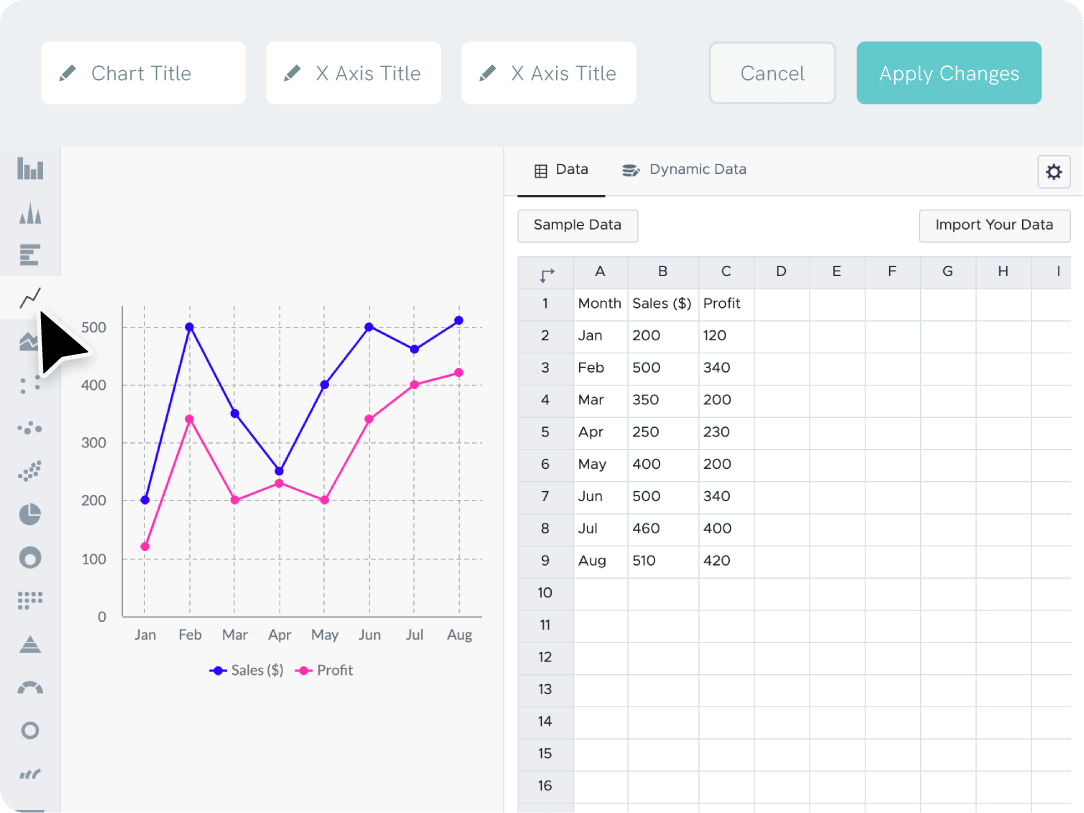 Quick and Easy Data Entry With Our Line Graph Maker
Link up your Excel or Google Sheets file to easily create line graphs that automatically update when your data does. Combine various charts into one page to create a professionally-looking, interactive dashboard. Piktochart's line graph maker makes it easy to visualize data online.
Create a free account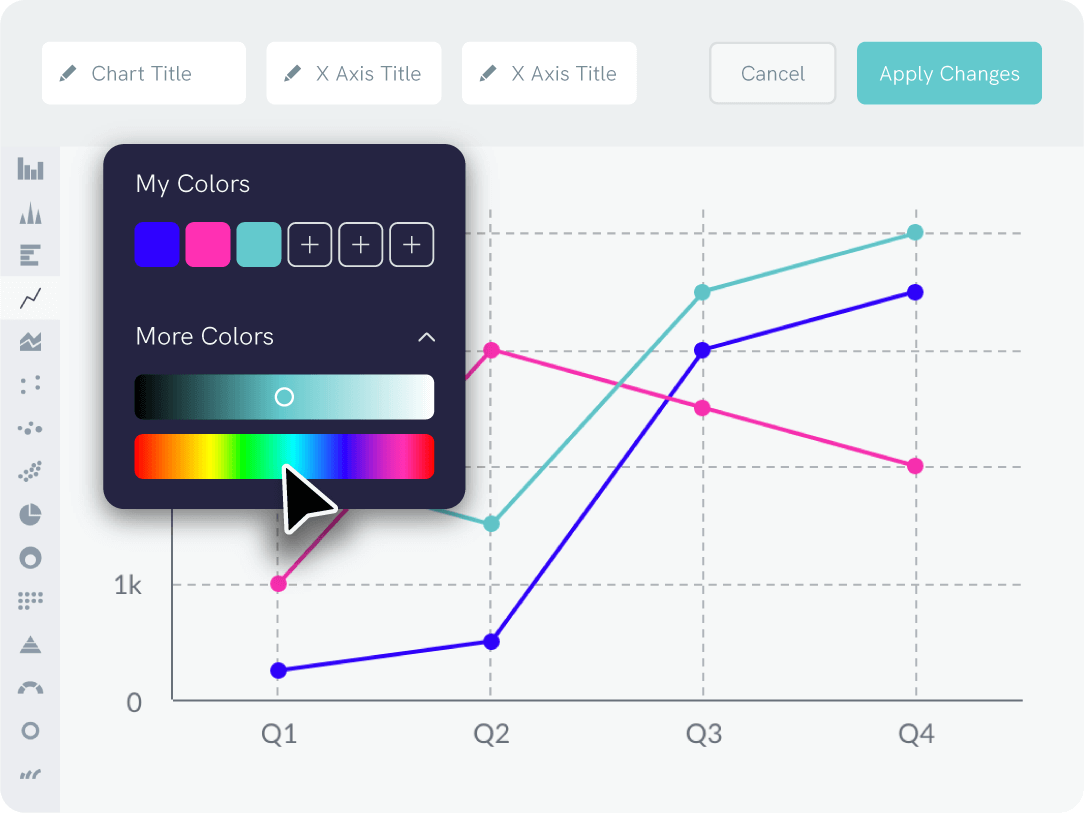 Branding
Adjust the Colors of Your Line Graph to Match Your Brand
Drag your logo or a screenshot of your website into our line graph maker to auto-magically extract your brand colors. Do you want to use your company's fonts? No problem. Your custom color palette and uploaded fonts will always be accessible in the editor.
Get started
1
Log in
Create or log in to your Piktochart account
2
Pick a template
Pick a template made by designers or start from scratch
3
Open the chart maker
Go to tools and open up our chart maker
4
Enter your data
Copy-paste your data points straight from excel, csv or link a Google sheet
5
Adjust to your liking
Adjust data labels, x-axis, y-axis, graph title, background color, and more
6
Download or share
Download your graphic as a jpg, png, pdf file, or share your graphic on social media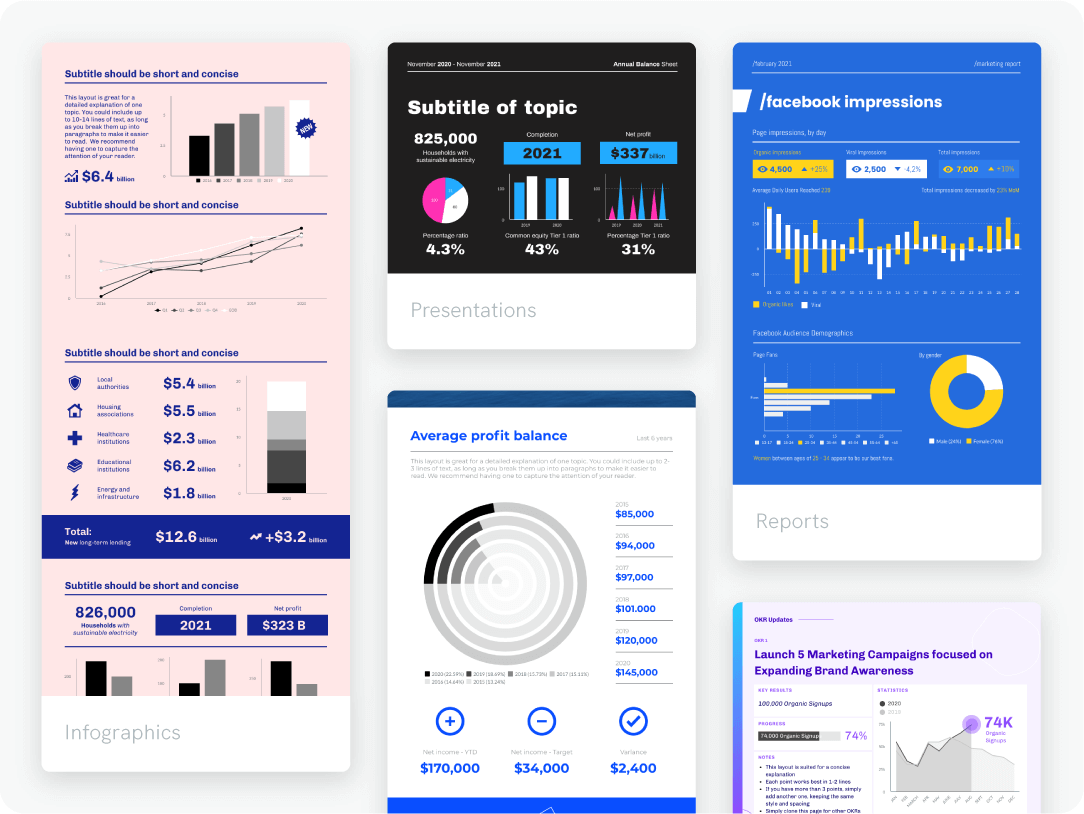 Content creation
Add Your Line Graph to Any Format
With our graph maker, you can easily create reports, presentations, infographics (and more) that will impress your peers. Piktochart is so simple that you can immediately use it, without training. Start with a line graph template designed by experts or create a graphic from scratch.
Get started
Repurposing
Create Once, Use Forever
No need to spend hours re-creating the same report every month. Organize your templates and past projects in folders. Make it easy for anyone on your team to create their own line graph and repurpose content on the fly, ultimately saving their time.
Sign up for free
Add Your Line Graphs to Any Template
Check out other chart types