Donut Chart Maker: Format & Organize Data Points
With Piktochart's donut chart maker, you can easily translate your data set into a visual story via unique donut charts that are sure to command your audience's attention.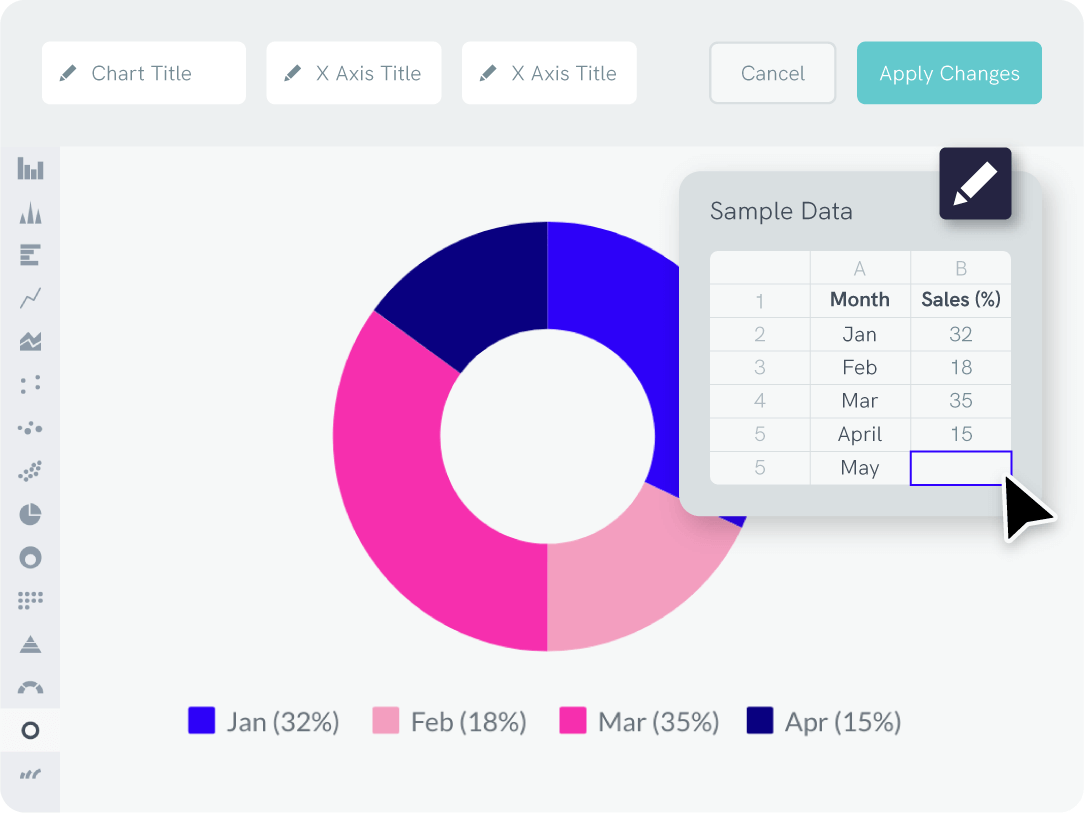 Our free doughnut chart maker tool is chosen by professionals and educators worldwide
How to create a donut chart (or doughnut chart) in 6 easy steps
1
Log in
Sign up or log into your Piktochart account to start making your donut chart.
2
Pick a template
Pick a doughnut chart template made by designers to format or start from scratch.
3
Open the chart maker
Go to tools and open up our chart maker to find doughnut charts.
4
Enter your data
Copy-paste your data labels and data points straight from Excel, CSV or link a Google Sheet.
5
Adjust to your liking
Adjust the x-axis, y-axis, title, background color, and more.
6
Download or share
Download your graphic as a JPG, PNG, PDF file, or share your graphic on social media.
Quick and Easy Data Entry
Create a doughnut chart just like other assets within Piktochart! Doughnut charts help show the relationships of parts to a whole, with each ring corresponding to a data series. Link your Excel or Google Sheets file to create graphs that automatically update. Combine various types into one page to create an interactive dashboard you can share online or download your report.
Get started with the basic free plan
Branding
Adjust the Colors of Your Donut Chart to Match Your Brand
With Piktochart's "brand assets" your content is always on-brand. Drag your logo or a screenshot of your website to magically extract the brand colors. Do you want to use your company fonts? All it takes are three clicks to do that. Your custom color palette and uploaded fonts will be added to the editor so that you or your team can easily apply them to any new project.
Get started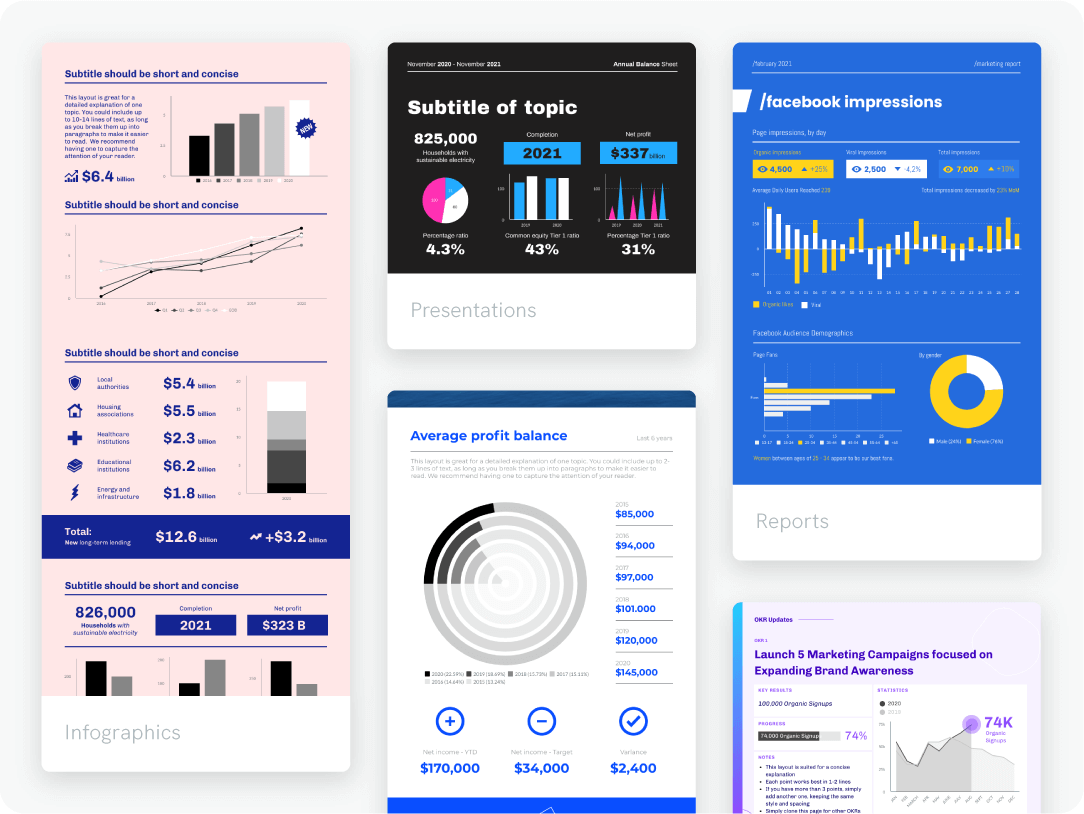 Design with doughnut chart templates
Donut Graph Maker in a Web Browser
With our online donut chart creator, you can easily format and create reports, presentations, infographics (and more) that will impress your peers. Customize a donut chart template designed by experts by changing the font color, font size, and all design elements. Then, update your numbers in the doughnut chart template and visualize data. When you're ready, download the report or share it online.
Create a free account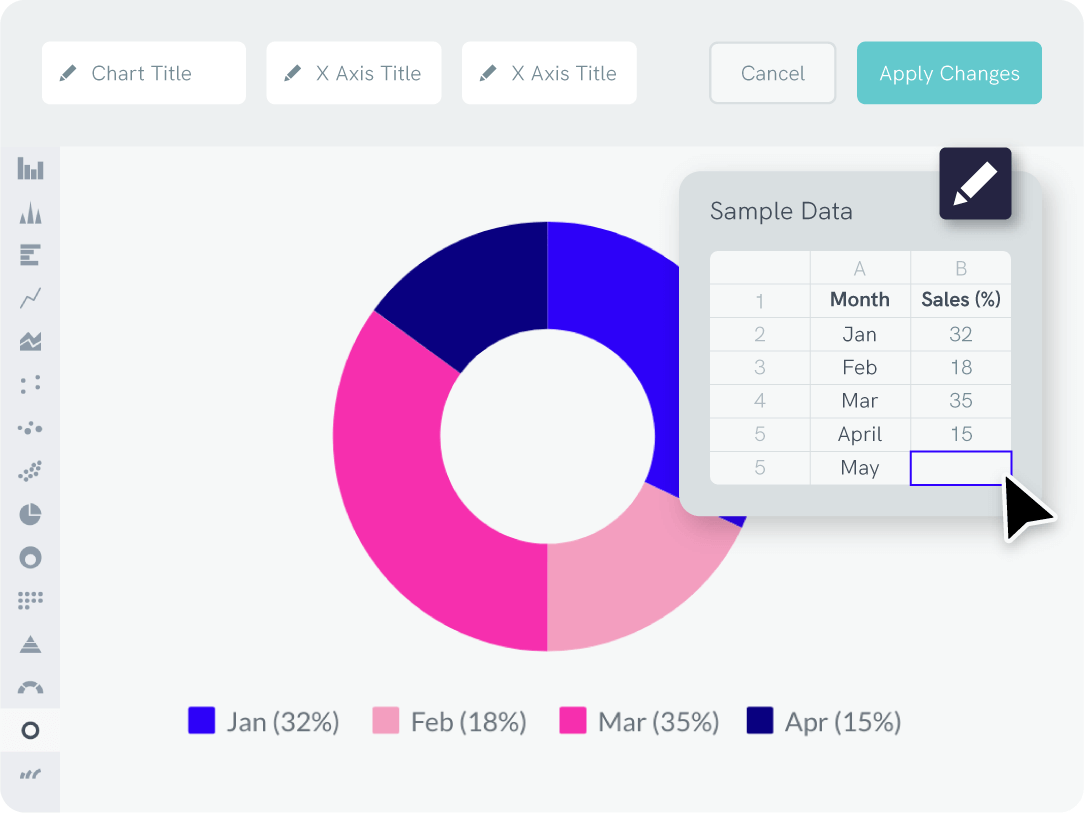 Repurposing content
Create Once, Use Forever
No need to spend hours re-creating the same report every month. Use Piktochart features to organize your projects in arranged folders accessible on any device. Make it easy for anyone on your team to search for, find, repurpose, customize, and replace content on the fly, ultimately saving their time. Improve office alignment and support your team with ready-made donut graphs!
Start online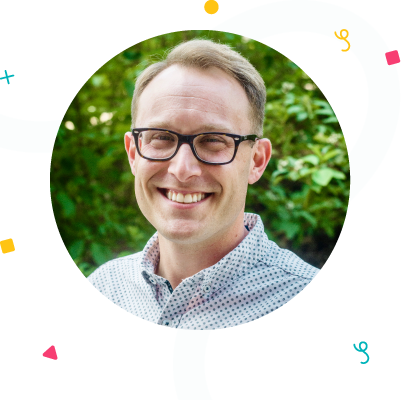 "Infographics made with Piktochart have helped me during important meetings with administrators at school districts or foundations in the community. Without Piktochart, we would not be able to secure funding to support our work."

Dr. Aaron Fischer

Dee Endowed Professor of School Psychology at University of Utah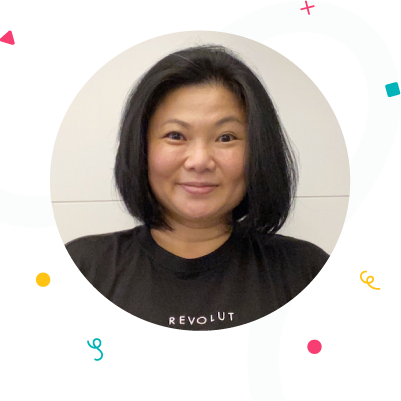 "Piktochart is a no-brainer to use. People have told me to try another infographics design platform that is very world-renowned, but I tried it before, and I was not too fond of it. I think it goes back to the great design of Piktochart."

Deborah Tan-Pink

Senior Communications Manager, Revolut
Ready to create beautiful donut charts?
Join more than 11 million people who already design information with Piktochart's free chart maker.
A donut chart, also known as a doughnut chart, is a type of data visualization that displays data in a circular shape with a gap in the middle, similar to a pie chart. The outer rim represents the total amount of data, while the inner rim represents a subset or category of the data being shown.
Yes, "doughnut chart" and "donut chart" are the same thing. They both refer to the same type of chart that displays data in a circular shape with a hole in the middle, similar to a pie chart. The only difference between the two spellings is the use of the word "doughnut" versus "donut".
The term "doughnut chart" is more commonly used in academic or technical contexts, while "donut chart" is a more informal or colloquial term. However, both terms are widely recognized and used interchangeably in data visualization and analysis. It is important to note that while the spelling may differ, the essential characteristics and uses of the chart remain the same, regardless of whether it is called a "doughnut chart" or a "donut chart".
The main difference between a donut chart and a pie chart is that a donut chart has a hole in the center, while the other chart does not. The hole in the center of the donut chart can display additional information or make the chart more visually appealing. Additionally, donut charts are often preferred when the data being displayed has multiple value categories, as the circular shape and hole in the middle make it easier to display and compare multiple data sets. Pie charts, on the other hand, are generally used when the displayed data has only one or two categories, as they are simpler and easier to read. A bar chart, on the other hand, can present the same data, but is completely different in style for comparing it.
Donut charts are a good format for showing different proportions or percentages, and their respective relationship, in each respective slice. They are easy to read at a glance, can save time, draw in your audience, and focus on the main values. Specify each and individual donut proportion color to make the chart more attractive, as well as legend title length, alignment, background color, font type, font color, and font size; also modify the format based on the requirement. For example, a donut chart will support your presentation and do the trick if you have a budget and you need to show how much goes to each department.
Check out other chart types for your presentations