Finish your progress report on time
Be more accountable and efficient with your progress reports using Piktochart's professional-looking and editable progress report templates.
Try Piktochart for free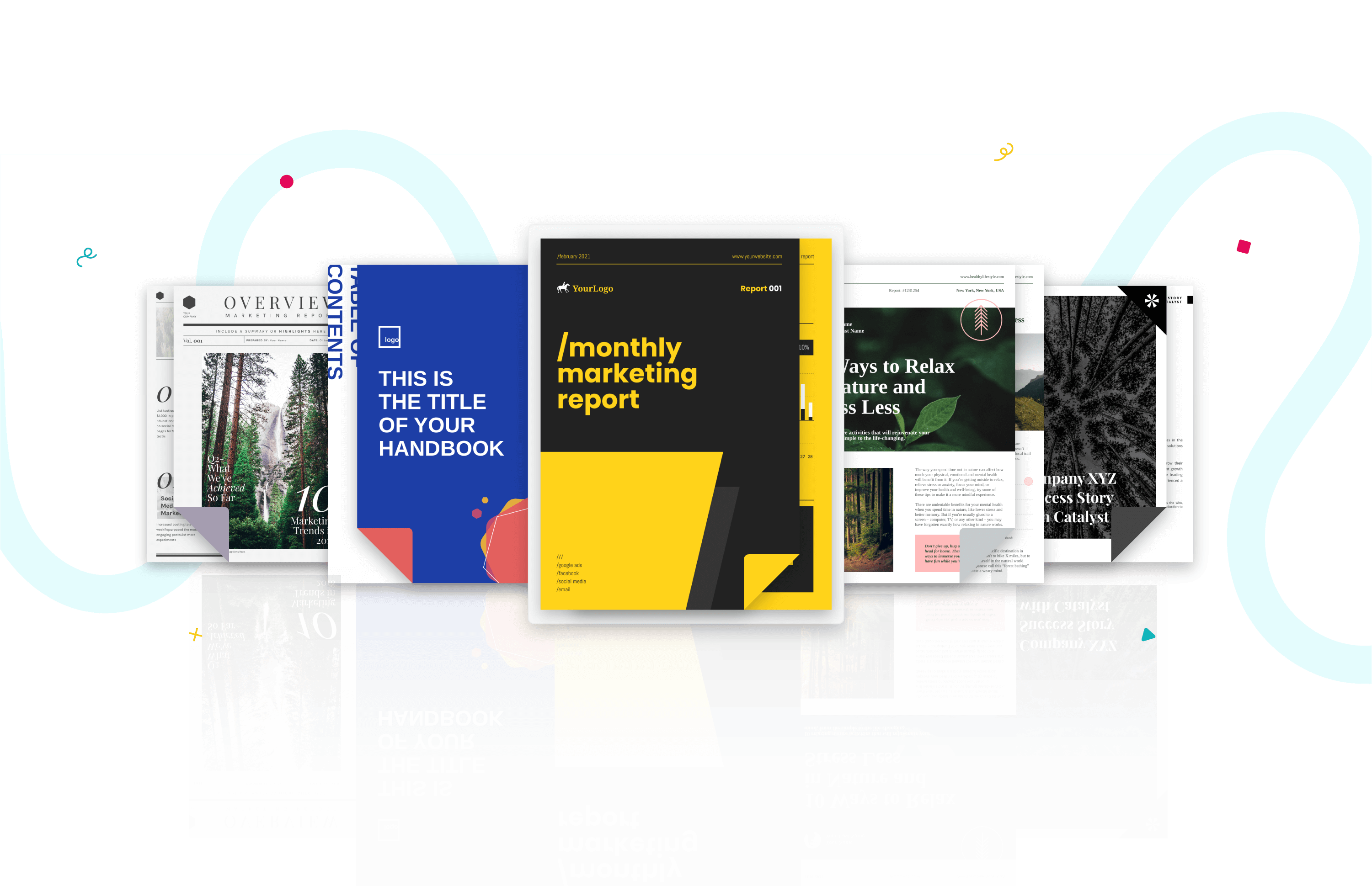 How to structure a progress report
You may still be wondering about the exact process of how to write a progress report.

Armed with all of these practical tips, how do you put the report together?
First, it depends on the type of report, as well as the intended reader. A progress report may be written daily, weekly, or monthly. It may be written for an individual or a team.
As you'll see in the examples below, the main parts of a progress report are:
1. Introduction
This part provides an overview of the contents of the progress report. It's best to write this after you've completed all the other parts of the report. That way, you'll be able to provide an accurate summary.
Keep it short and simple. One or two paragraphs will do.
2. Accomplishments
Numbers and details are your friends, especially when writing this section of the progress report. The accomplishments you write should correspond to your goals.
3. Goals
What were your goals for the period covered by the report?
This could be a goal for the day, week, month, or quarter. On the other hand, it could be a team goal, too.
Be concrete when writing goals. For instance:
4. Roadblocks
Explain what situations, if any, prevented you from achieving your goals, or may prevent you from reaching this month's targets.
But don't stop there. Be proactive and present an action plan and timeline for resolving the roadblocks. Include details, such as funds, materials, and human resources you may need to implement the solution.
Free progress report templates you can edit right away
To guide you better, here are progress report template examples that are visually attractive and highly readable.

These templates are available if you sign up for a free Piktochart account. Once you log in, use any of the templates below and edit the elements and text to make it your own.
1. Daily progress report
A daily progress report includes your goals for the day, as well as your accomplishments the previous day. It also explains challenges encountered in performing tasks and achieving goals.
Another section under the daily progress report is 'lessons learned'. These need to be directly related to the day's tasks and challenges, as well as to the previous day's accomplishments.
2. Weekly progress report
A weekly progress report provides a week-by-week breakdown of what has been accomplished and what tasks remain to be completed.
Just like a daily progress report, a weekly progress report may include challenges and lessons learned. Examples are included in the templates below.
To get a better idea of this, let's go back to the events example:
Challenges
Many potential vendors were attending a week-long industry convention; couldn't book meetings.

Potential vendors didn't read the entire email.
Lessons Learned
Consider industry events when planning timeline for contacting clients

Introductory emails must be short and have readable formatting
3. Monthly progress report
A monthly progress report is necessary for projects with longer durations. The report may provide both monthly and quarterly data on project progress.
4. Team progress report
A team progress report provides information on both team and individual milestones and progress status.

Now this one is more complicated, simply because it involves several people who may have worked on different tasks.
It's not enough to just let one person make the report. Of course, one person can do the typing, but everyone must provide input and feedback.
One way to keep a record of different team members' input is to keep track of edits they have made.
To do this, simply enable tracking of changes on a Word document, or on Pages for Mac users.

When working on a collaborative tool like Google Docs, click the pencil icon on the top-right part of the window, and choose "Edits become suggestions" on the drop-down menu. Here's what that looks like: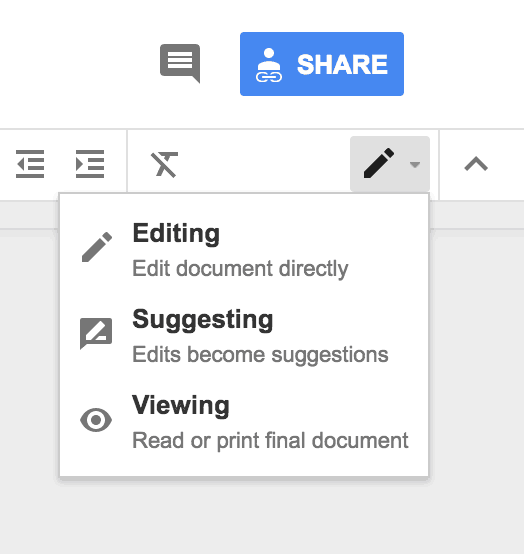 On the other hand, team members can insert progress report comments or questions. Again, you can do this easily on a Word document, as well as on software that let you comment on shared documents, like Google Docs and Piktochart.
Here's a sample of a team progress report template.
Progress report checklist
One last thing… You've finally finished typing up your progress report—breathe a sigh of relief, but don't hit 'send' just yet.
Go over it at least once (better to do it more than once, especially if it's a team report). Re-read the article, edit the content as needed, then ask a teammate to proofread with a fresh pair of eyes.
Ready to create your progress report online?
Watch this free demo to learn how to, using Piktochart.
Watch the demo