It's that time of the year again – employee recognition! Gift ideas are pouring in from hampers to vacations, but hold up for one sec. We've got something better: a heartfelt speech of appreciation and beautiful certificates.
Table of Contents
Types of free printable certificates and examples
Here are some ideas of free printable certificates that you can customize for your business. They're a great way to reward and acknowledge your employees for their hard work.
Certificate of excellence
Certificate of participation in a program
Certificate of achievement
Certificate of graduation/completion
Certificate of service
Employee of the month certificate
Certificate of appreciation
Awards certificate
Team appreciation
Gift certificates
How to edit and customize free certificate templates
Here are 5 simple steps how you can easily create your printable certificates. You can follow along by creating a free account.
To create a certificate, first select a template.
Then add icons, photos, company logo or other elements to personalize it.
Upload a signature on a transparent background to add a professional touch.
For a cohesive brand look, modify the colors and fonts to align with your brand theme.
Finally, download your certificate as a PDF file, print it OR and share the exciting news during the event! 🎉
25+ free certificate templates to get you started
1. Certificate of Excellence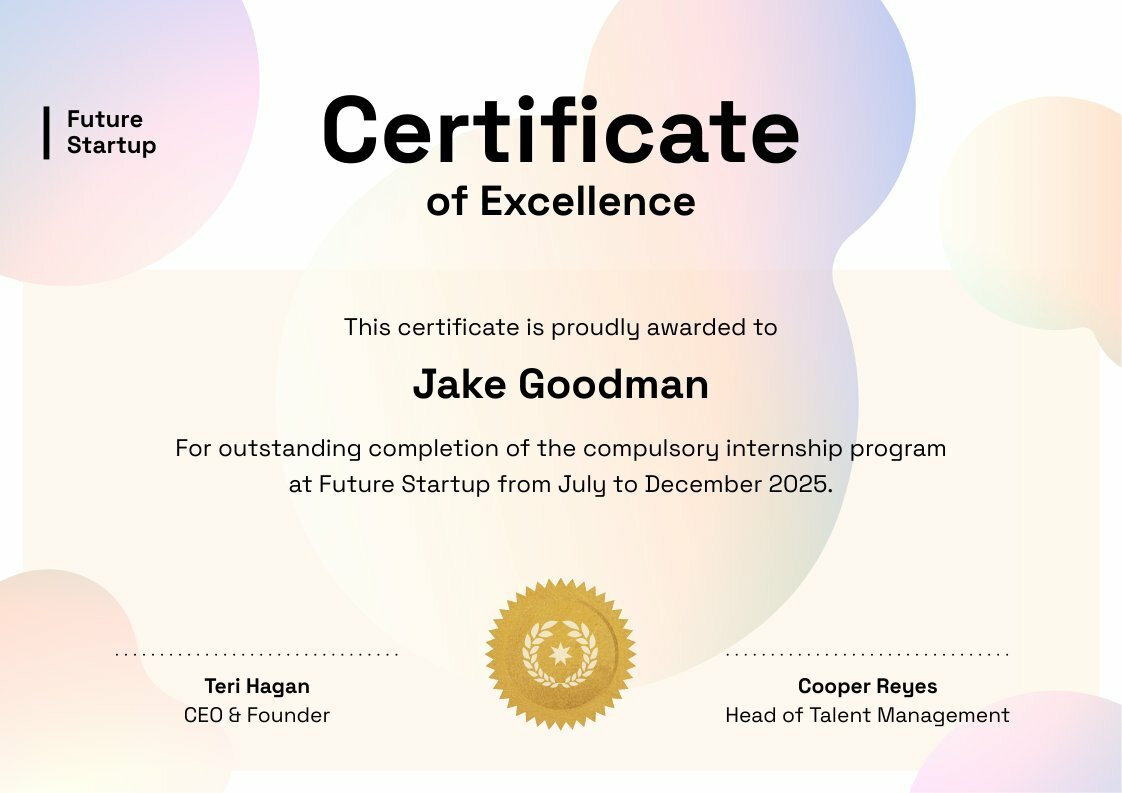 2. Certificate of Participation in a Program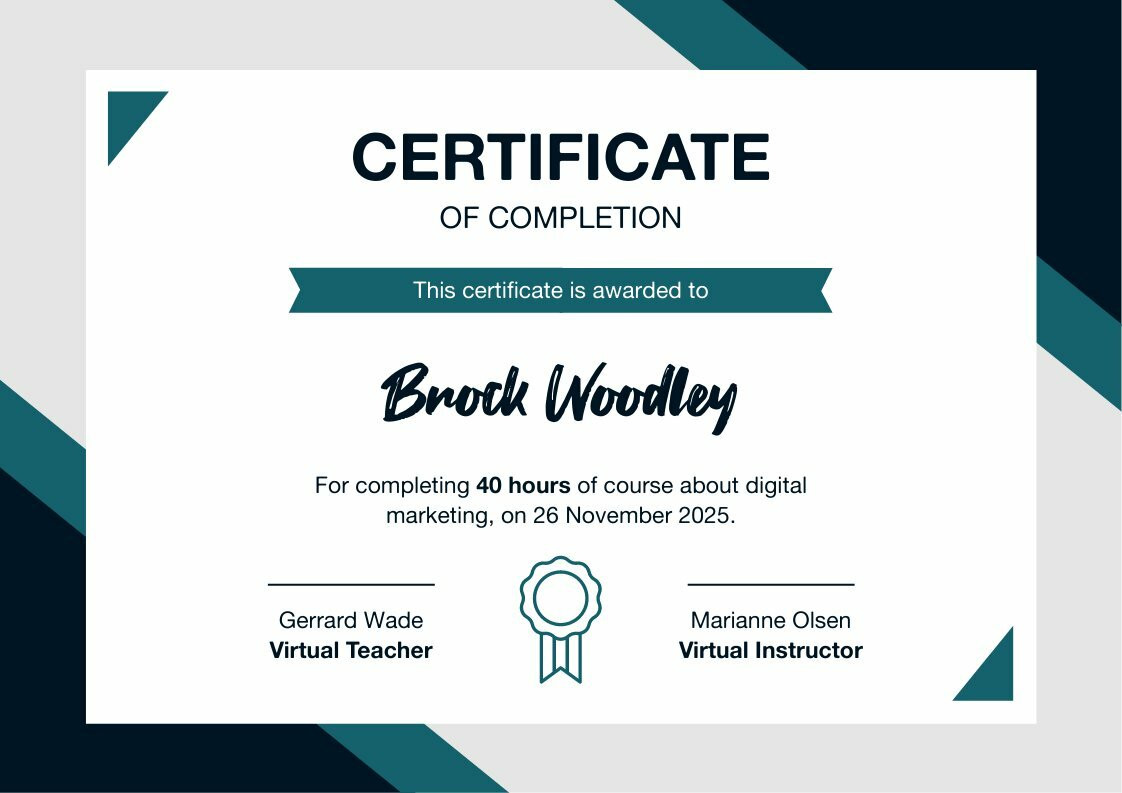 3. Certificate of Achievement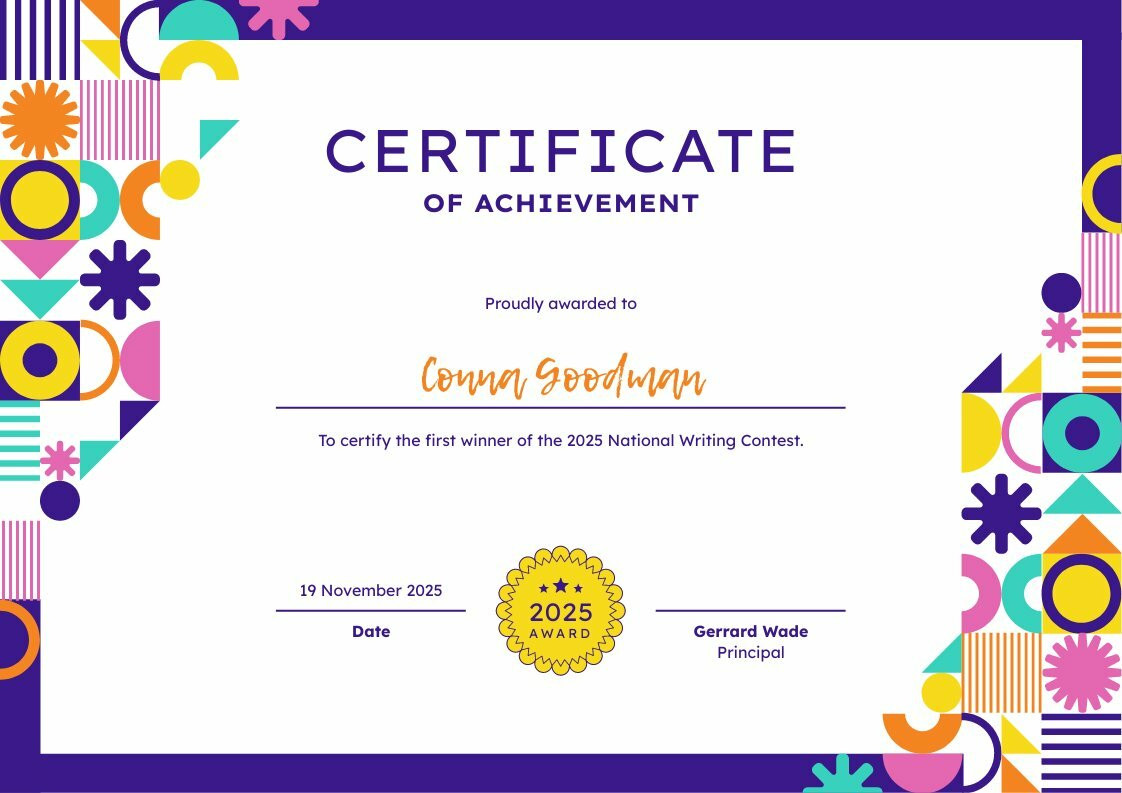 4. Certificate of Graduation/Completion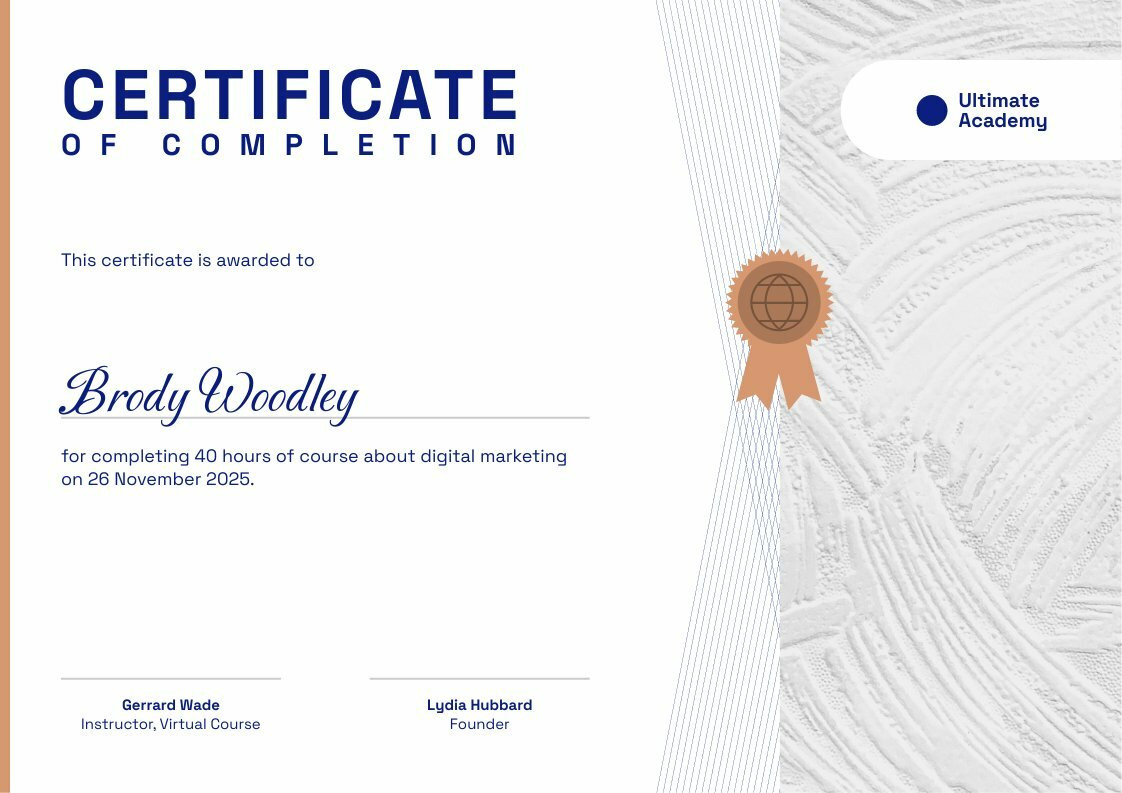 5. Certificate of service
6. Employee of the month certificate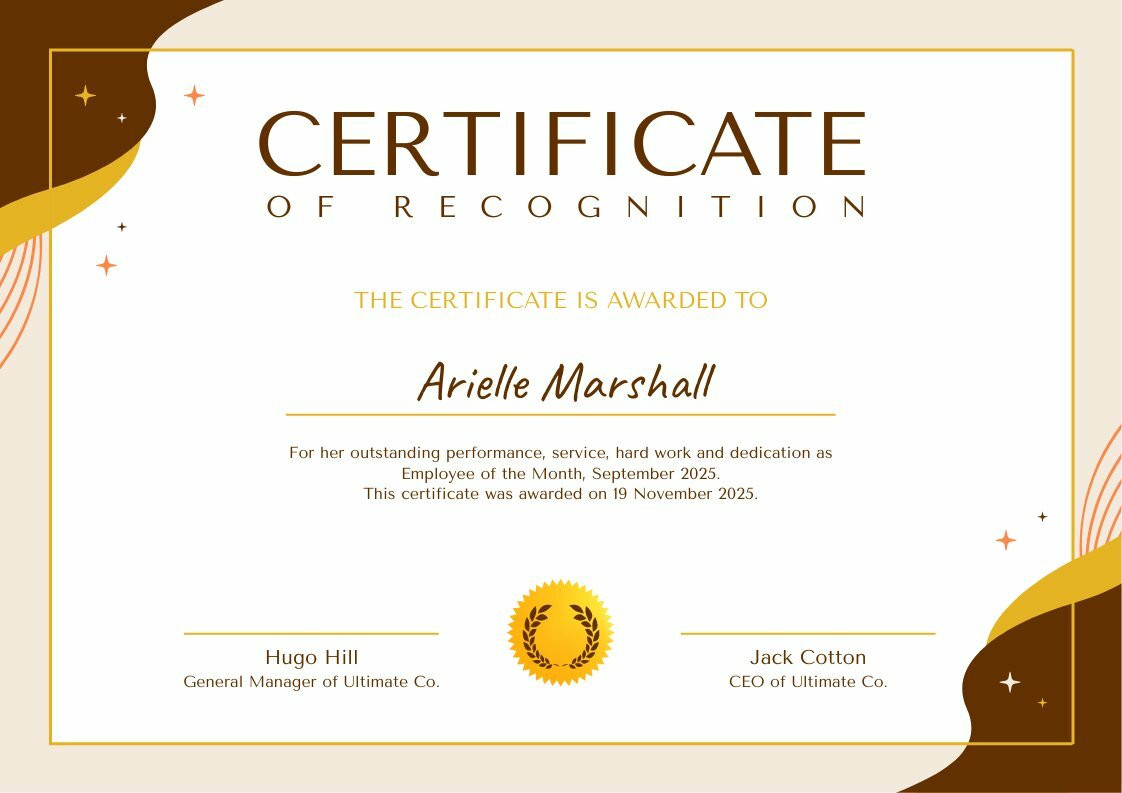 7. Certificate of Appreciation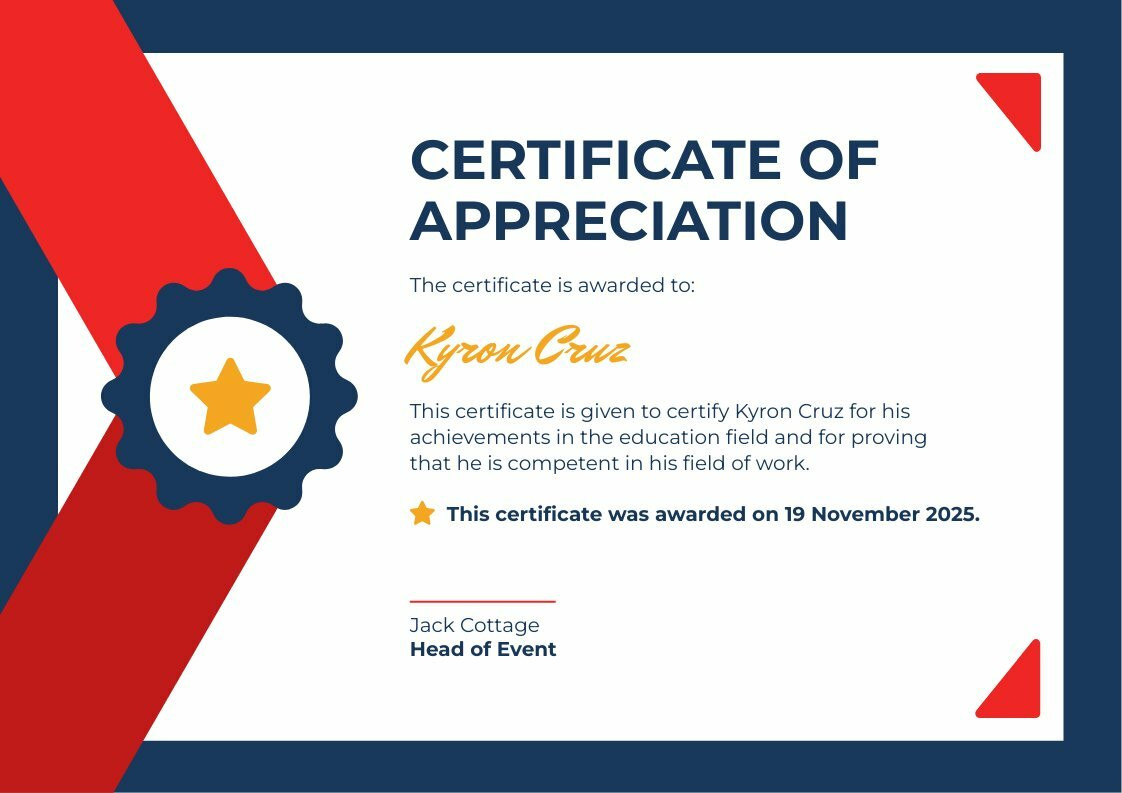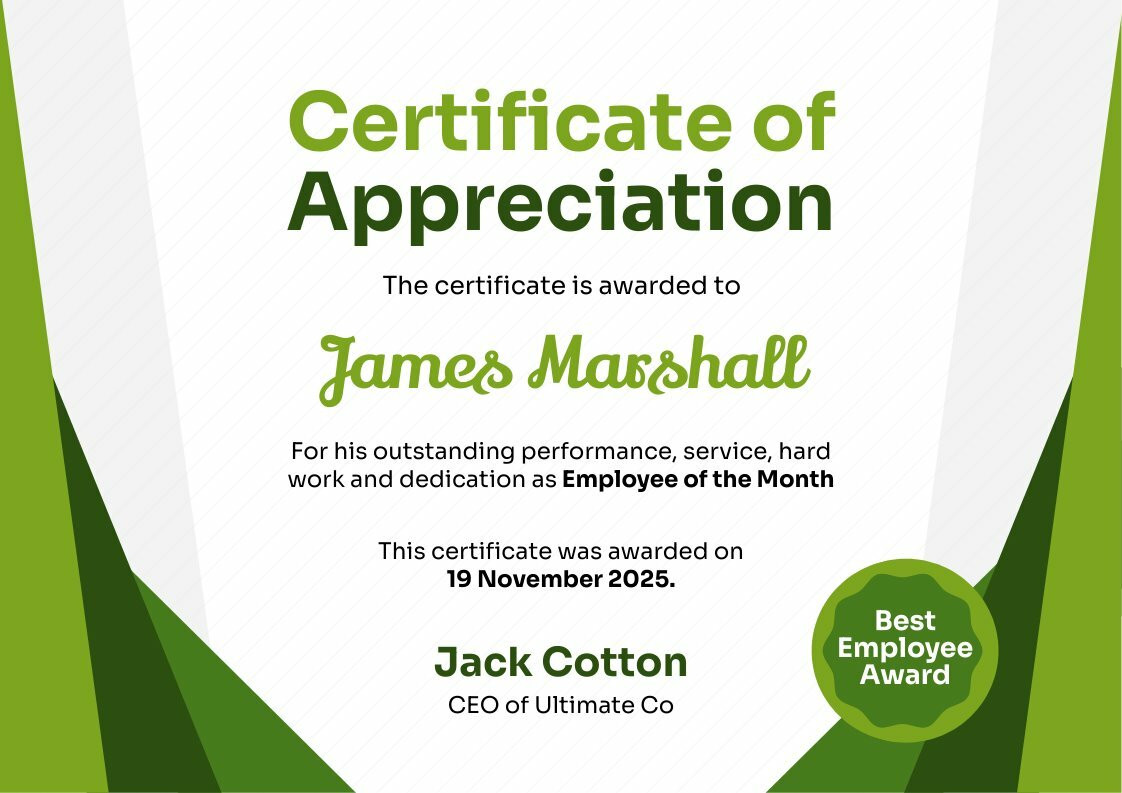 8. Awards Certificate
9. Team Appreciation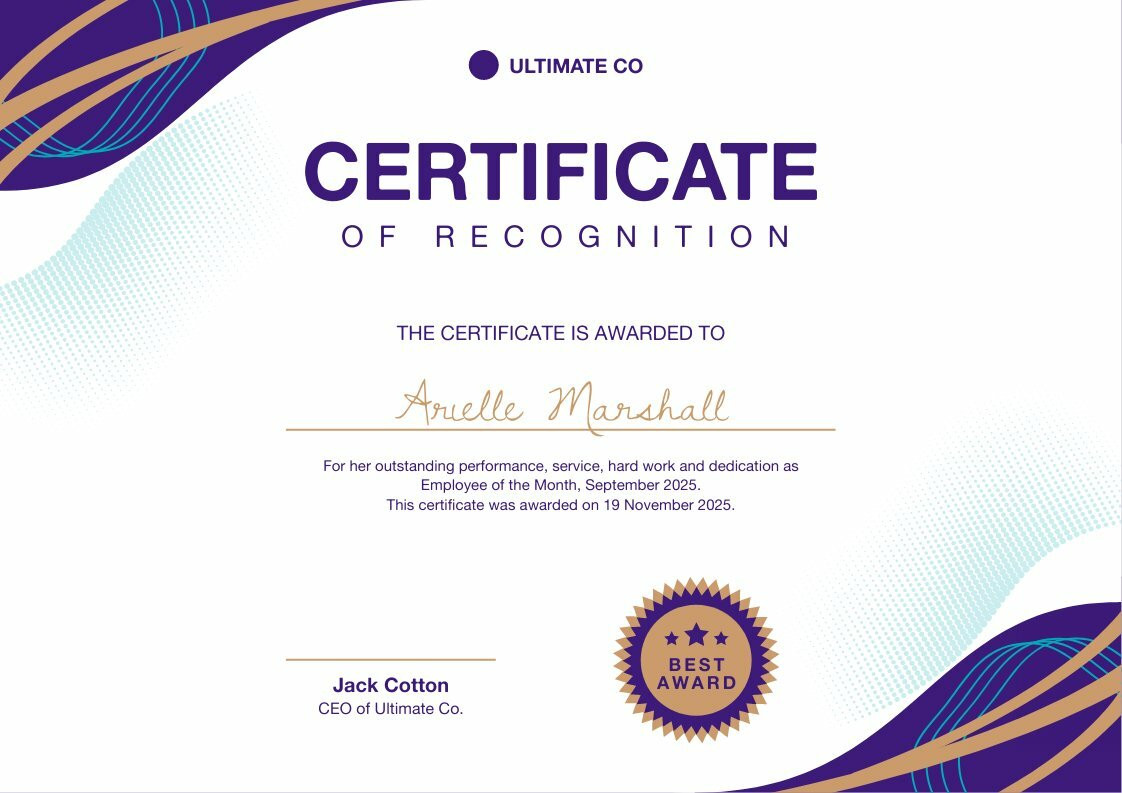 10. Gift Certificates
We've just gone through a bunch of awesome, free customizable, printable certificate templates that will help you save time in your certificate creation journey.
Whether you're honoring education accomplishments, business achievements, or personal milestones, these customized certificates serve as a versatile tool to make those moments of acknowledgment truly memorable.
So why not kick things up a notch and make your recognition game a real standout occasion? Try these templates out today and watch your celebrations go from meh to marvelous! 😎