Oh how time flies! We're halfway through the year and it's a good time to reflect on our year so far. If you've been keeping up with your resolutions and making progress, keep it going as you're halfway to the finish line!
This month, we're pleased to introduce new templates to help with your designing needs. Create your designs with these new templates and share it with us on Facebook or Twitter! Get started by creating a free account.
Week 1:
–
New This Week (Week 2)
Post-Event Analysis Presentation
How do you present tonnes of data in an effective manner? Our new presentation template is perfect for showcasing your data! Whether it's for a post-event analysis, campaign insight, or sales rate; this template will help you to engage your audience better. Try it out for free!
If you need more guide making the most of your presentation, check out our guide.
Week 1 Templates
Charity Event Poster
Design an event poster for a charity run with this new poster template. The basic style and layout of this template allow for easy customization for your own charity events or activities. Give it a try!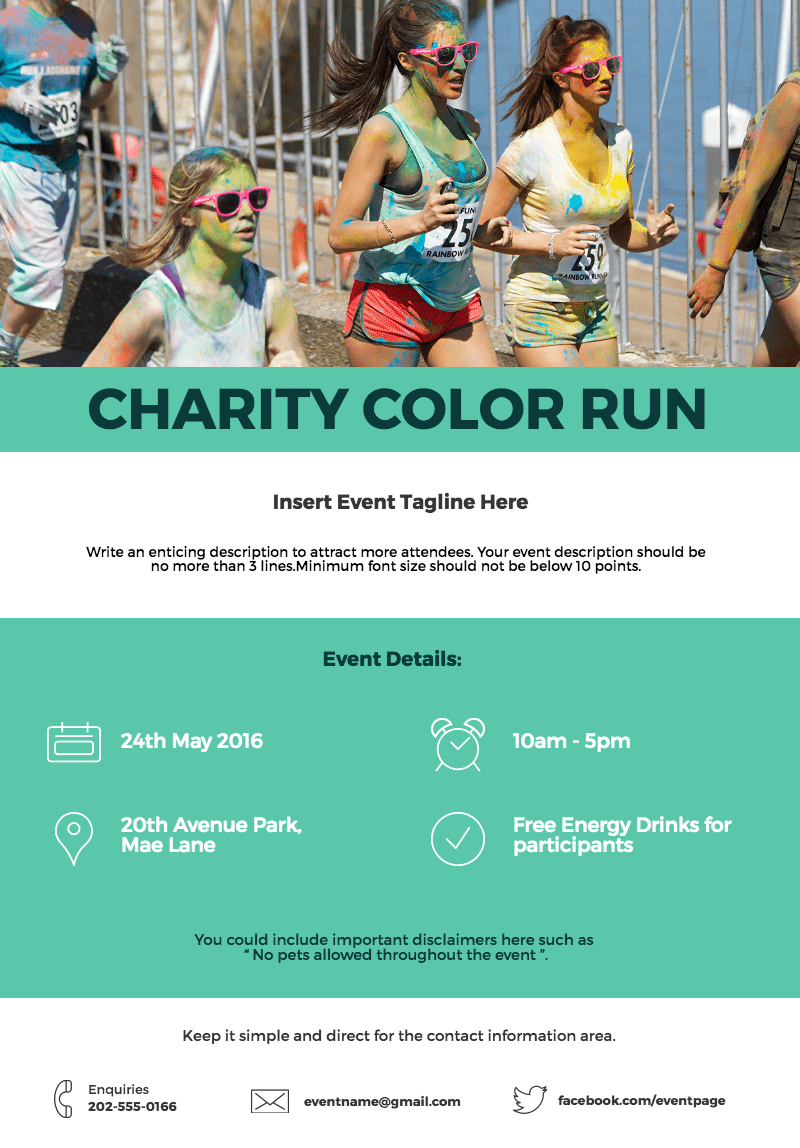 Education Basic Presentation
If you're an educator or student, this presentation template is perfect for visualizing your ideas and presenting them in an engaging manner. The guidelines in this template will also help you to create a concise and easy-to-understand presentation. Use this presentation template for free!
Comparison Infographic
With the popular demand for this infographic template, our designers have decided to give it a fresh look. This template is suitable for making a comparison between two ideas and the layouts in the template will help you to differentiate your ideas effectively. Check out this Pro infographic template!
Piktochart offers professional templates to create awesome presentations, reports, infographics, posters, and more. Collaborate with your team on a visual project for free by creating an account now.
Create impressive presentations, infographics, and posters.
Sign up for free to access professional templates. Upgrade later with PRO.
Create a visual