A healthy outside starts from the inside – Robert Urich
They say the way to a man's heart is through his stomach and we couldn't agree more because at Piktochart we surely do enjoy indulging in heavenly food (after all, Penang, our HQ home island, is a well-known food paradise of southeast Asia!). If you enjoy cooking, inventing recipes to share with your friends and love trying out different diets to share with the community of health-conscious folks out there, we have something great in store for you!
This week, we are introducing new banner and infographic templates which are all about food! Our friends at Boxed Up Chef provided us with some cool food facts we used for these templates. What's more our lovely designers cooked up plenty of food-related icons for your convenience! Everything from salads, greens, veggies to seafood and even a variety of nuts, our Pikto-icon-fridge has it all.
You could jump right into creating visuals by signing up for free.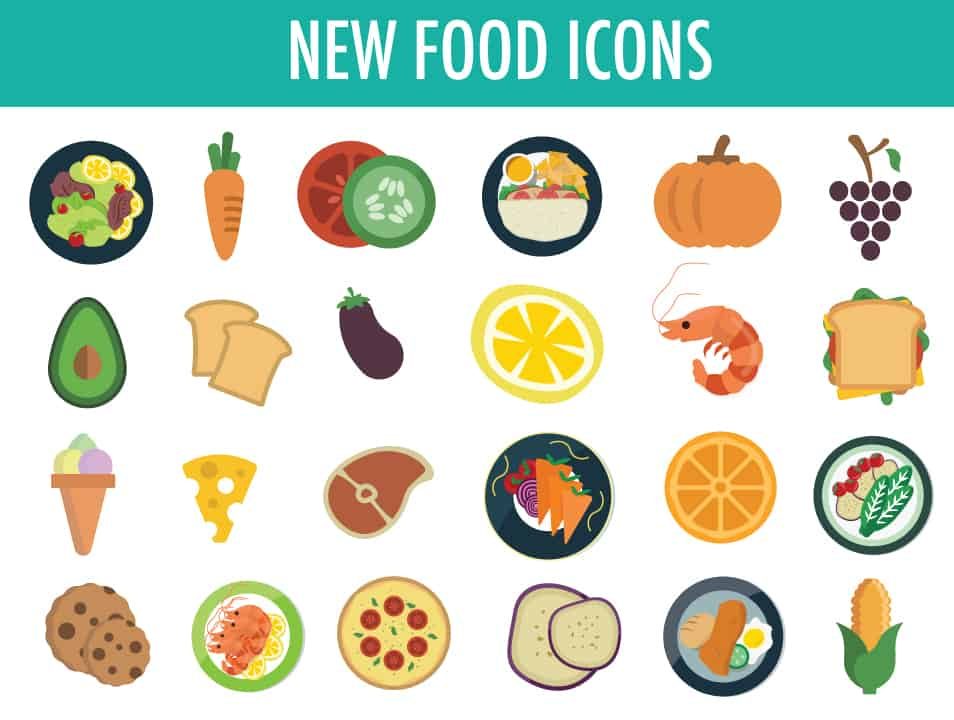 So, get your appetite ready for the weekend and let our new food templates help you  cook up a storm! Also, don't miss out on our featured infographic of the week below!
'Soul Food Sunday' Poster Infographic Template
This food poster template is ideal to showcase your best recipes. Simply snap a picture of your meal and include a step-by-step guide on how to prepare it (It's taking your favorite food shots from Instagram to another level!). Then post it on your fridge or proudly share with friends . If you have a foodie friend and a special occasion coming up, you could even make a mini book with infographic recipes for them!
In a Nutshell Infographic Template
This template is perfect for outlining diet guidelines and creating awareness about nutritious elements of specific ingredients or meals. If you have a food blog and write articles on healthy eating, you might think of a complimentary infographic which your readers can easily print out and post on their fridge. Maybe your loved one is lactose or gluten intolerant. Why not to create an infographic on a perfect diet for them to follow? Use this template now.
Organic Food Year Infographic Template
This food template showcases all the new, beautiful food icons we've created this week. It can be used similarly to the one above, to educate others on healthy eating habits. It's ideal for food bloggers, organic food producers and associations that raise awareness on healthy eating. If you write about food, think of complimenting your articles with beautiful infographics to make a bigger impact.
Featured Infographic of the Week
Every week, we handpick one infographic from hundreds different ones created by our users that can provide you with a great design inspiration. This week we chose A Glimpse Into My Future infographic created by Jessica Kestell using the Free template, Capture The Moment.
Jessica created this infographic for her e-portfolio as part of her education degree program and uses it as an interview tool. We love this simple and vintage-looking infographic. The use of the images to highlight her points also makes it easy to understand. We hope her design  gives you more ideas on how to showcase your strengths and talk about your development plans with your potential employers.
With Piktochart, you can also create presentations, reports, infographics, posters, flyers, and more. Get started by creating an account for free.