---
---
Try our infographic maker.
Personalize infographic templates with icons, images, and charts. Sign up for free. Upgrade later.
Make beautiful infographics now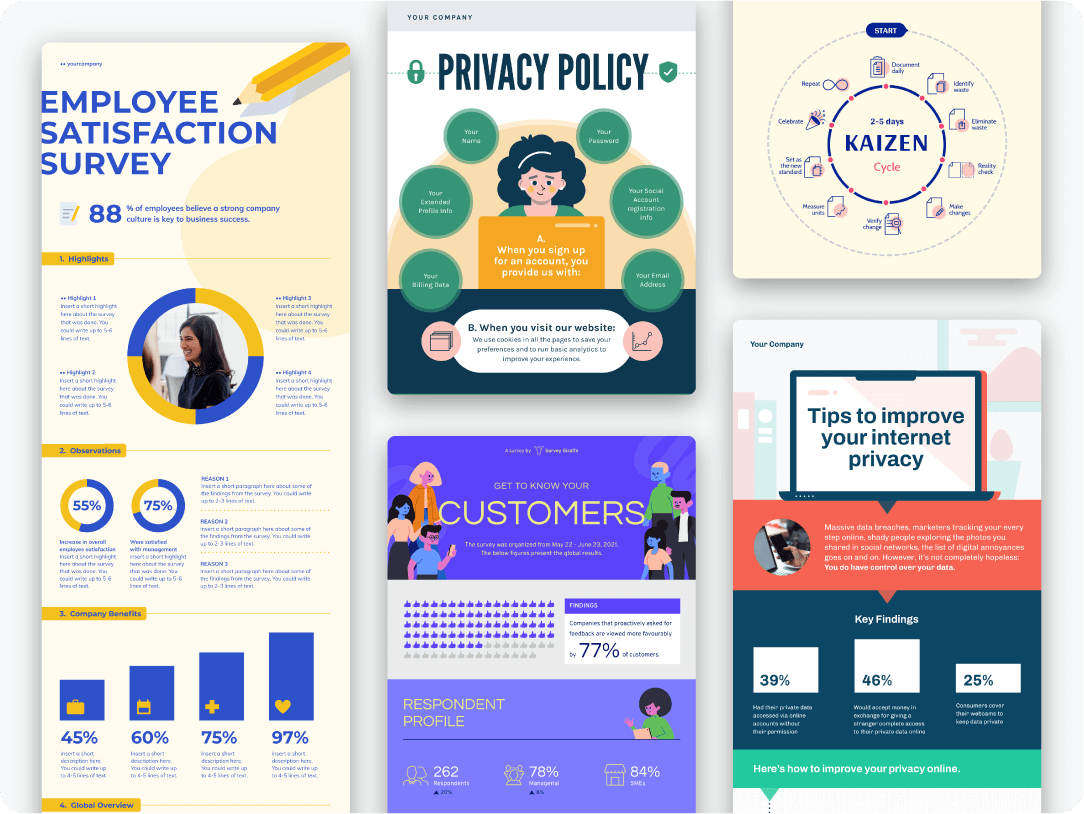 ---
How to create a good infographic layout in 5 easy steps
Before you get started with your infographic, here's a step-by-step guide on how to come up with a good infographic layout:
Step 1: Figure out your goal. What do you want to communicate in your infographic?
Step 2: Determine your audience. Who are you creating the infographic for?
Step 3: Gather relevant data through research and interviews.
Step 4: Outline the content you want to add to your infographic.
Step 5: Choose an infographic template and get creative with your layouts.
Watch the video tutorial below to learn how you can make your own infographic using Piktochart.
With Piktochart Visual's editor, you can easily play with the color scheme, edit the illustrations, and add a bit of data visualization elements like graphs, charts, and pictograms.
If you don't have a Piktochart account yet, sign up for free to be able to create professional visuals in minutes online. Get inspired by more infographic templates and start creating!
---
Editor's note: This blog post was originally published on February 18, 2015 and updated on May 2, 2022 for relevance, new templates, and comprehensiveness.
Create an infographic, report or presentation in minutes with Piktochart.
Watch this free demo to learn how.
Watch the demo