Create a beautiful poster, infographic, report or presentation online.
Sign up for Piktochart and make posters easily, without having any graphic design experience.
Sign up for free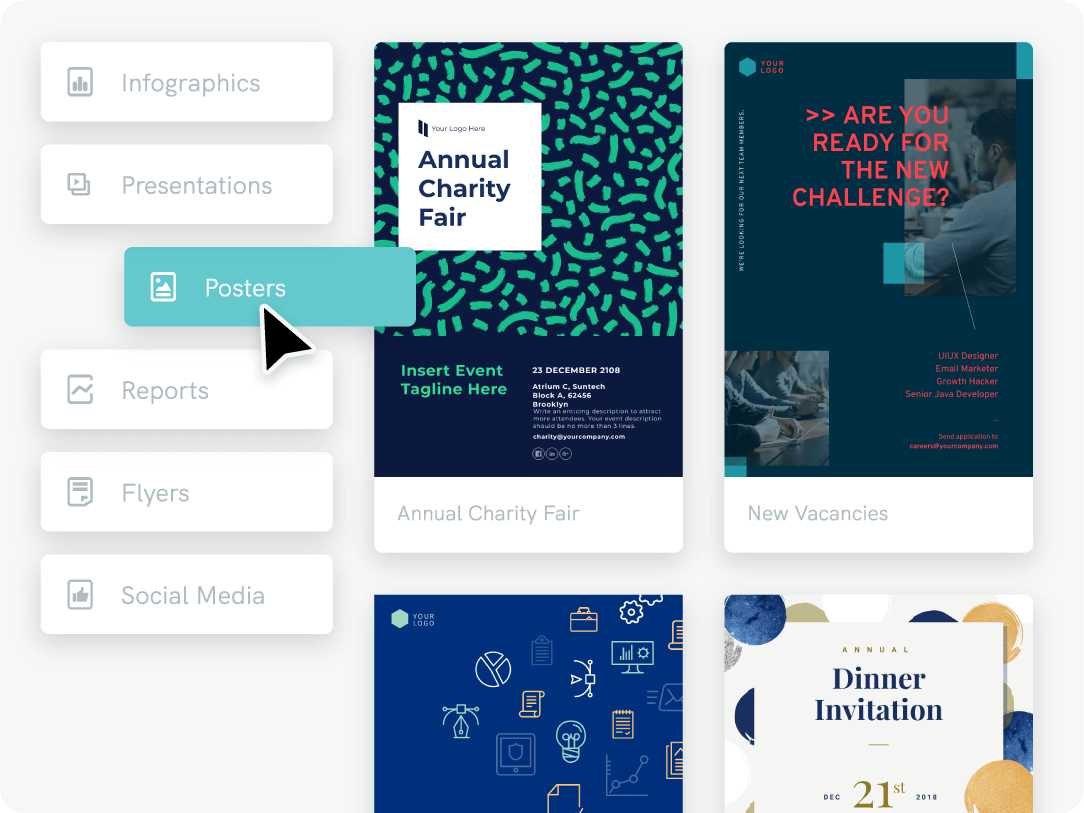 5. Motivational posters
Anyone who was in high school in the '80s and '90s would probably remember a motivational poster hanging in the classroom or principal's office.
You've seen it before: a photograph (usually of natural landscapes, animals, and people) enclosed by a black border paired with sentiments about perseverance, hard work, and teamwork written in bold text. Admittedly, these posters can look dated.
If you're looking for motivational posters that come in more contemporary designs, Piktochart's poster templates, like the ones below, are a good choice.
6. Travel posters
Posters are perfect for the travel industry because they make a strong visual statement through graphic design.
Tourism agencies, tour companies, airports, and local governments have used travel posters since the early 20th century to encourage travel to different destinations.
Wondering how to make a stunning poster? Just use a dramatic image of a location, add the name of the place, toss in a CTA, and you've got yourself a poster that just might get people's wanderlust going.
7. Educational and informative posters
Educational or informative posters are used in both the academic and corporate worlds.
Their goal is to convey information, increase knowledge around a specific topic, share interesting facts, or bring attention to company announcements.
Unlike other poster types, informative posters are always going to be fact-based. Thus they usually are more text- and data-heavy.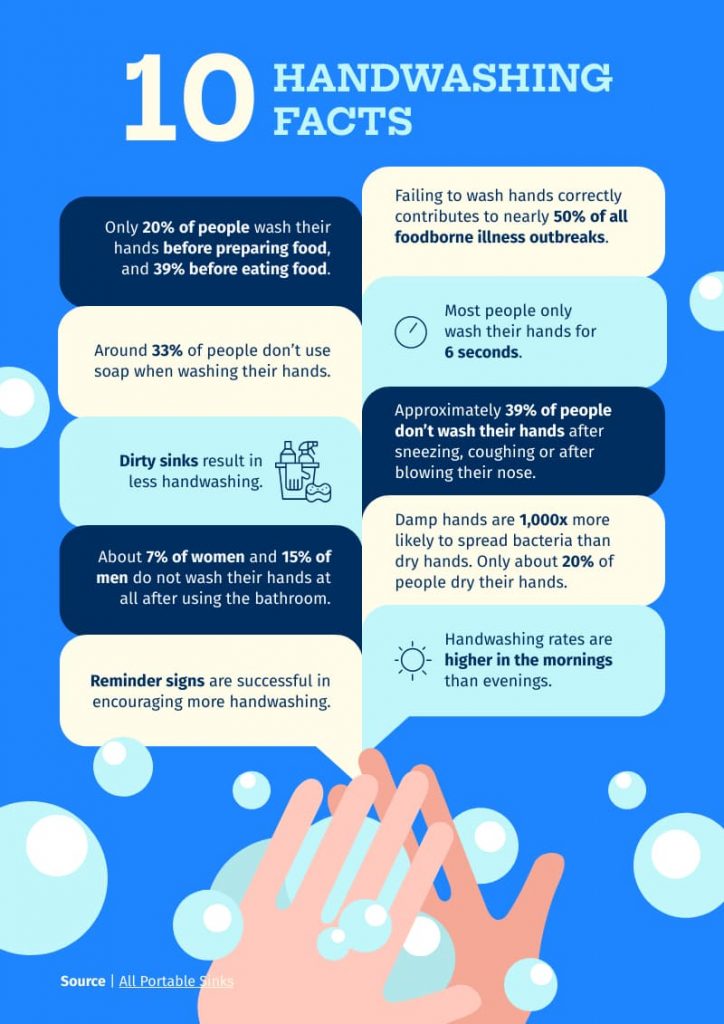 8. Infographic posters
Last but not least are infographic posters. This type of poster is very similar to informative posters.
An infographic poster uses graphical elements to grab the audience's attention, like illustrations, icons, or photos combined with text to explain complex information clearly and visually. Infographic posters can serve as a helpful learning aid at schools, offices, or any kids' room. These types of posters are perfect for explaining anything from climate change, the immune system, or the pros and cons of AI.
Beautiful poster designs with Piktochart
This guide only scratches the surface of the poster-design process. If you want to design and print an eye-catching poster and learn more advanced poster-making skills, our free online poster maker, and free online visual storytelling course can help you learn how to communicate through visuals more effectively.

To recap, here are the steps you should remember if you want to make a poster:
Build your foundation
Draft an outline
Choose your color scheme
Add your images
Add your copy and graphics
Make sure your CTA stands out