Remember the first time you used a navigation app and wondered how you ever managed without it? That's the leap AI image generators are offering to designers, content creators, and businesses. Whether you're seeking to elevate your design game, streamline content creation, or simply explore the frontiers of AI-powered imagery, you're in the right place.
We've curated a list of the 14 best AI image generators of 2023. Free or paid, there's something here for everyone.
Where we could, we provided each tool with the same prompt and shared the output for you to compare.
Generate a high-resolution image of people at a picnic. The scene should portray a diverse group of people of various ages, genders, and backgrounds, laughing and engaging in a joyful outdoor activity in a city park on a sunny day. The background should feature children playing, birds in flight, and a pond reflecting the clear blue sky. Subtle details like a butterfly landing, a kite in the distance, and dappled sunlight filtering through the trees should be evident.
With that said, let's kickstart your journey to find the best AI image generator for your needs.
1. Dall-E 3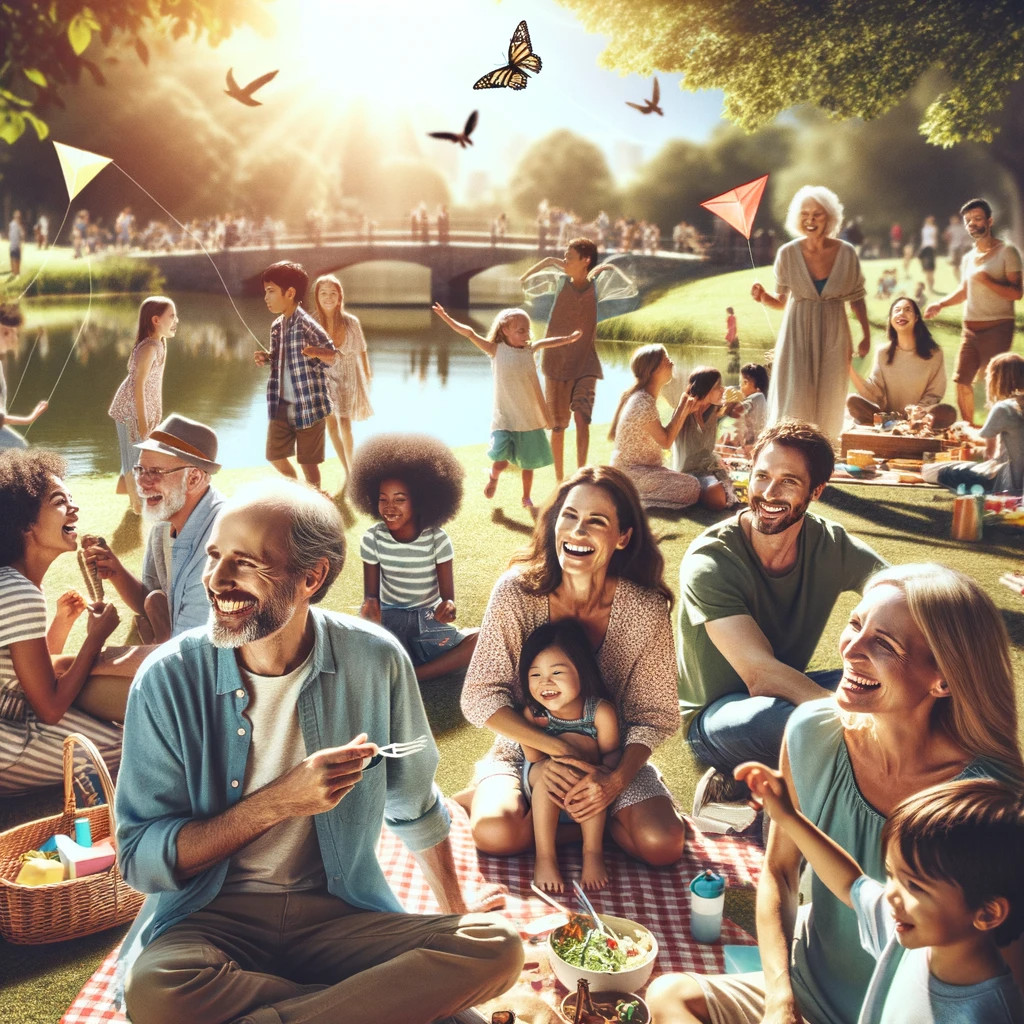 DALL-E 3 takes AI image generation up a notch from its predecessor, DALL-E 2. It's built to craft detailed and lifelike images from your text prompts. Beyond just improved visuals, it also seamlessly integrates text into the generated images, solving a long-standing AI challenge.
Who it's for
Creative professionals
Brands aiming to visually represent their vision
Day-to-day users keen on AI-powered image generation
Creative professionals will find it invaluable for translating their ideas into vivid images. Brands can effectively convey their identity, presenting a clear vision without the hefty cost of professional design.
And for everyday users intrigued by the magic of an-AI powered image generator? DALL-E 3 offers a blend of simplicity and power, making it approachable yet robust.
Pricing
Packaged with ChatGPT Plus subscription
Free if used in Bing Chat
Varied pricing for enterprise customers
ChatGPT Plus users can access DALL-E 3 whenever they want. If you don't have a ChatGPT Plus subscription, you can still create images with the AI picture generator in Bing Chat via the Microsoft Edge browser.
Pros
Enhanced image quality
Efficient text integration
Integration with Bing Chat
Robust safety features
DALL-E 3's image quality surpasses its predecessor with clearer visuals and enhanced textures. It now integrates text effectively, overcoming past AI challenges. Its connection to Microsoft's Bing Chat broadens its accessibility. Moreover, in-built safety measures ensure the content avoids inappropriate or copyrighted images.
Cons
Limited editing adjustments
Variable outcomes from requests
Absence of DALL-E 2's direct editing tools
DALL-E 3 has made some strides since DALL-E 2. You can ask ChatGPT for tweaks, and sometimes, it feels just right. But there are moments where it might not quite hit the mark. If you appreciated some of the hands-on tools from DALL-E 2, like expanding images or erasing certain bits, they aren't direct features here.
With DALL-E 3, it's more about guiding ChatGPT and seeing where it takes your request. Different approach, but still a tool with a lot to offer.
2. Craiyon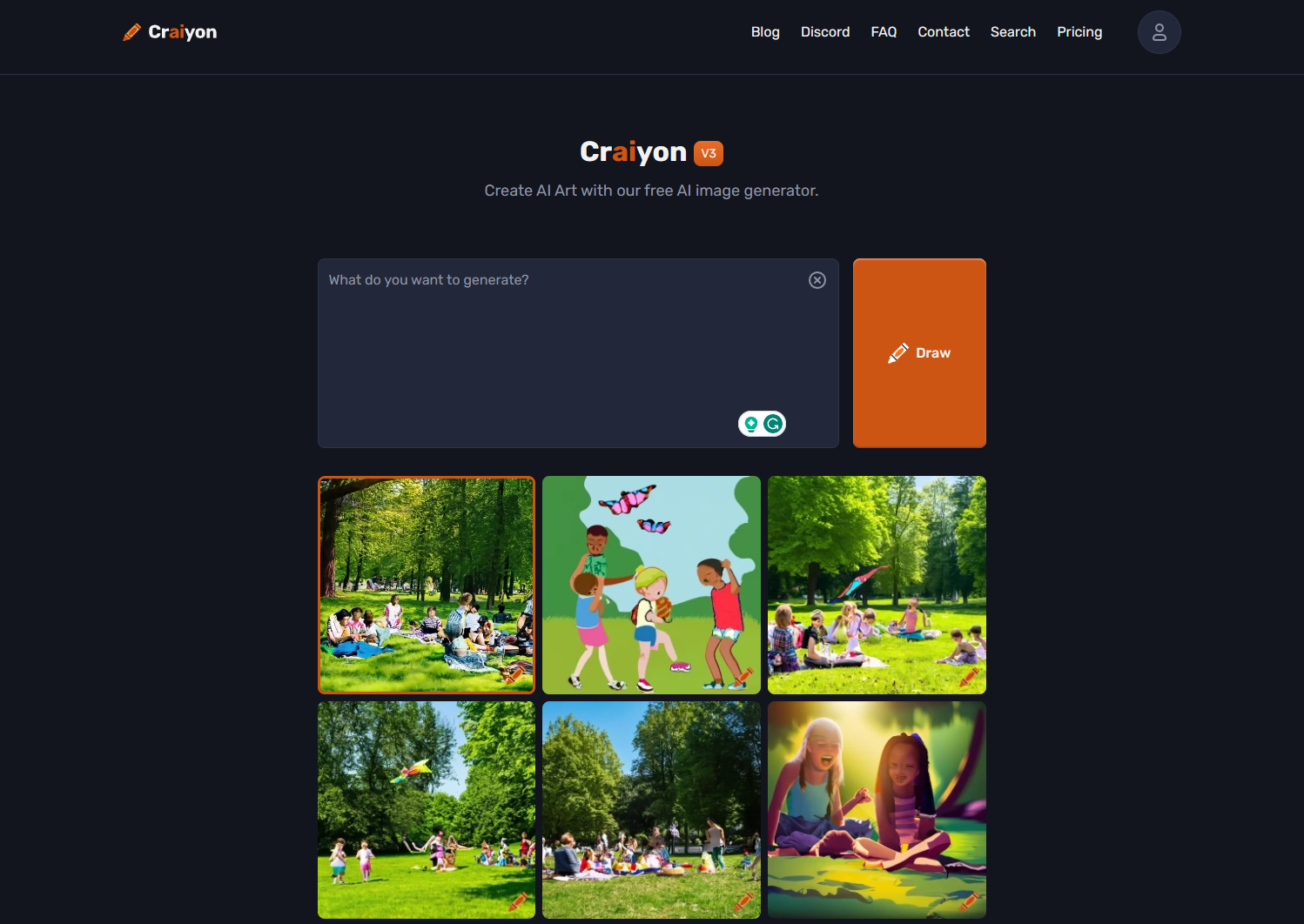 Stepping into the world of AI art, Craiyon is like that new kid on the block with a fresh take. Punch in your prompt in the text to image generator, and in a blink, you've got an art piece staring back at you.
Some days, it's spot-on, capturing just what you pictured. Other times, it might throw in a surprise or two. But isn't that the beauty of art? With Craiyon, it's all about the journey from words to visuals. A modern brush for the digital age.
Who it's for
AI enthusiasts
Professionals in marketing, graphic design, or fine art
Art novices looking for simplicity
Whether you're a content creator looking to breathe life into narratives, a professional in design and advertising, or simply an artist seeking a fresh canvas, Craiyon offers something for everyone.
Its free model, coupled with unlimited image generation, makes it a gem for budding AI artists, social media managers, and small businesses. But if you're new to the art scene, there's no steep learning curve here.
Pricing
Free to use and generate images
Downloadable images available with a subscription
$5/month (billed yearly)
$20/month (billed yearly)
Enterprise: contact for further details
Craiyon lets you create images at no cost. However, if you want to download and fully utilize your creations, you'll need a paid subscription.
Pros
User-friendly and intuitive interface.
Free access for those wanting to test the waters.
Option to convert AI images into wearable art.
Craiyon is a strong option if you're new to AI image generation and you're looking for a free tool to try out. The intuitive interface makes navigating around the dashboard straightforward.
And it's versatile – from art to storytelling, you can pretty much use Craiyon for any use case. For a free tool, it's impressive that you can use unlimited image sets that comes with robust security measures.
Cons
Inconsistent image quality.
Limited customization options.
Slower processing speed compared to competitors.
While Craiyon promises AI-driven image generation, it's not without its shortcomings. The quality of the output hinges heavily on precise text prompts, potentisially leaving users in a bit of a lurch if they're not crystal clear. Put another way, you're not always in the driver's seat, with limited control over image details.
Wait times can be a test of your patience, especially when ads pop up for free users. And though AI has its wonders, Craiyon isn't immune to potential biases, inaccuracies, or even the propagation of harmful stereotypes.
3. Midjourney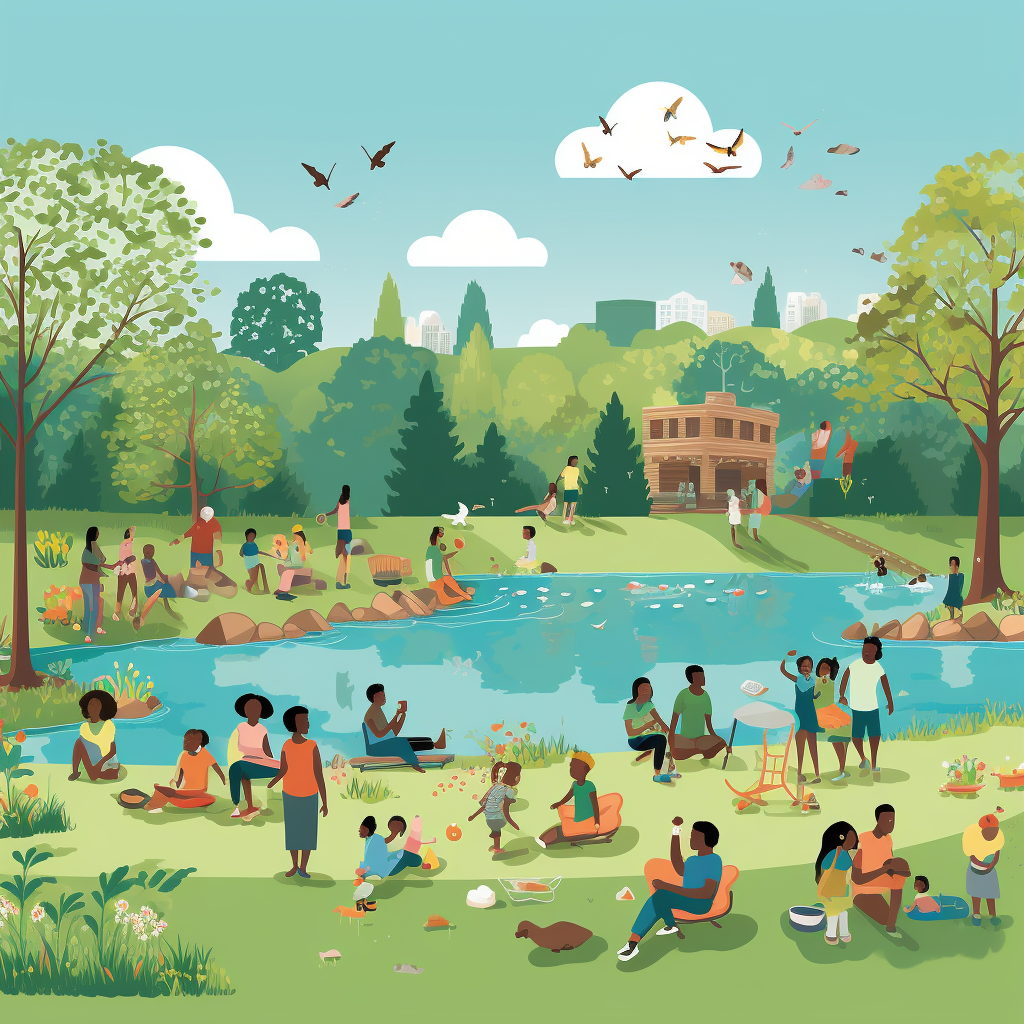 Midjourney is an AI image generator primarily known for creating photorealistic AI art based on text prompts. It excels at generating highly detailed images, especially in various artistic styles. Users access it through Discord and can request images by providing specific commands and descriptions.
Who it's for
Artists & Designers
Professionals
AI Enthusiasts
Midjourney is suitable for a range of users, including artists, designers, professionals, and AI enthusiasts. It appeals to those looking for high-quality AI-generated images, and its Discord-based community fosters collaboration and learning among digital artists.
Artists and designers can expect a level of precision in the images it creates. Professionals in branding or media might find its capabilities fitting for detailed projects. And for those keen on AI? The Discord community provides a space for collaborative exploration in the realm of digital art.
Pricing
Four subscription tiers with monthly and annual options.
Save 20% when you pay annually.
Every subscription comes with access to the Midjourney member gallery, official Discord, and general commercial usage terms.
GPU time varies per plan, with options to purchase extra hours.
Midjourney used to offer a free tier with limited speed, but now you need to subscribe to a paid plan. The Basic Plan is suitable for the majority of users who want to experiment with the tool or create a few images each day.
For power users who intend to generate a higher volume of images, consider subscribing to the Standard Plan at $30 monthly or above.
Pros
High-quality, realistic AI-generated images.
Active Discord community for collaboration and learning.
Affordable subscription plans, catering to varied needs.
Midjourney is a space where inspiration meets endless creativity, offering a treasure trove of high-quality AI-generated art prompts. Beyond its intuitive interface, its power lies in its adaptability: whether channeling iconic art styles or refining generated pieces, Midjourney is a canvas that adapts to your vision.
With no artistic experience required, users can delve into a sea of diverse styles, high-resolution images, and even tangible artwork options. Couple that with a vibrant community and continuous upgrades, and you've got a tool that's both cutting-edge and user-centric.
Cons
No longer offers a free version, and subscription plans can be costly for infrequent users.
Some users have reported difficulties generating realistic images of specific objects like hands and teeth.
Public Discord channels mean that images and prompts are visible to all users, impacting privacy.
Discord-based interface may have a learning curve for those unfamiliar with the platform.
Despite its advantages, you should be aware of a few downsides to Midjourney.
Notably, this AI image generator discontinued its free version in 2023, making it one of the best AI image generators that comes exclusively with paid options. The cost can add up if you're only an occasional user.
If you're unfamiliar with Discord, you might face a learning curve navigating this platform. Also, concerns about public visibility of AI-generated art can raise eyebrows if you prefer to keep your work private.
4. Canva AI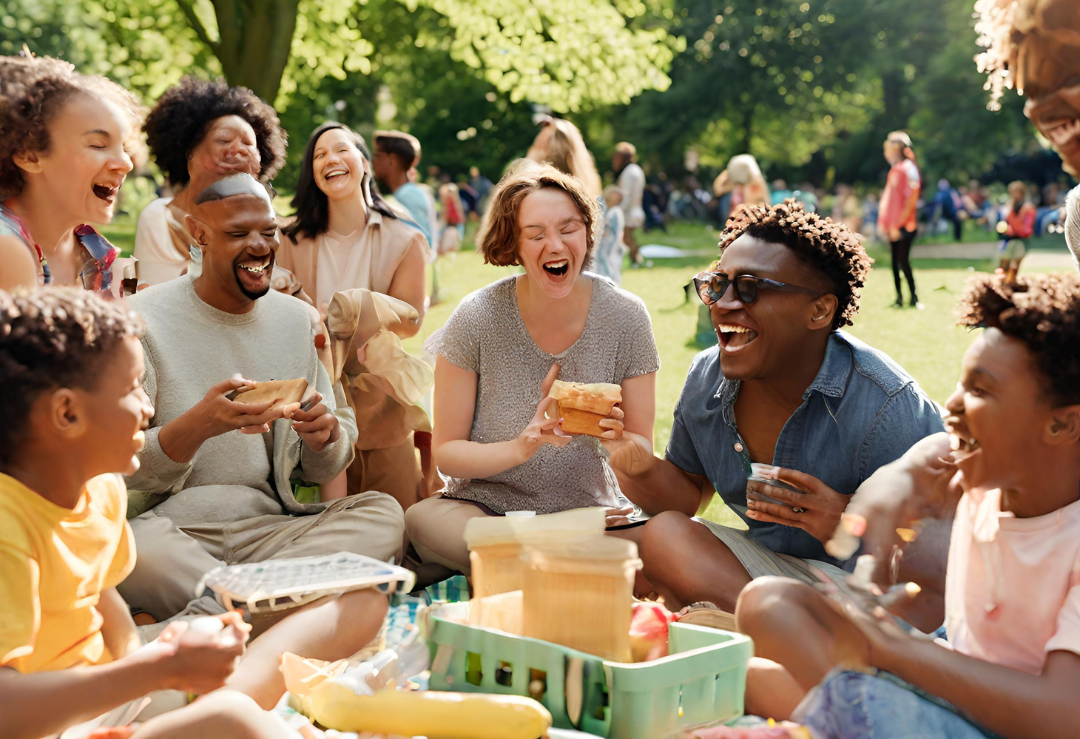 Alright, let's talk Canva AI Image Generator. This AI image creator is powered by Stable Diffusion and creates a wide range of photorealistic images. Canva's AI image creator is part of their "Magic Studio" suite that includes multiple features.
Who it's for
Design pros
Content creators
Artists and illustrators
Storytellers (authors and filmmakers)
Businesses and social media agencies
Whether you're a design pro conjuring up the next big ad campaign, a content creator aiming to captivate your followers, or an artist seeking a muse, this tool's got a use case for all.
Pricing
Free (up to 50 image generations)
$10 per month ($119.99 when paid annually) or $14.99 when paid monthly for Canva Pro Plan to generate 500 images per user.
You can use Canva AI for free if you want to give AI image generation a whirl. You're entitled to 50 free image generations on a free account.
If you want more image generations and access to a suite of advanced tools, plus a wider array of templates, you'll need to sign up to their Pro Plan.
And if you're running a team? They've got a special plan for that, and the pricing is tailored based on how many folks you've got on board.
Pros
The clock is ticking, and Canva AI knows it. You can whip up quality visuals in no time.
It's all about choice. Play around with design elements, from typography choices to the perfect visual effects.
And don't worry if you're new to this. The interface is pretty intuitive, but a tutorial could give you a nice head start.
Time is money, and with Canva AI, you're saving heaps of it with its swift image creation.
'Magic Design'. does a fairly decent job at generating images based on your prompts as our test image shows. If you upload an image, Canva ensures the design aligns with its colors and subject, making your design journey that much smoother.
Cons
Slight learning curve when compared to usual Canva software suite.
While they boast a range of styles, other platforms offer a tad more variety.
Other tools offer a bit more in terms of features.
If you're on the hunt for ultra-realistic AI-generated content, brace yourself for a tad bit of disappointment with Magic Media. From our experience, the output occasionally misses the mark on quality, often leaning more towards animated aesthetics. It also falls foul of the usual issues with AI image generators, such as being unable to generate hands or faces convincingly.
5. NightCafe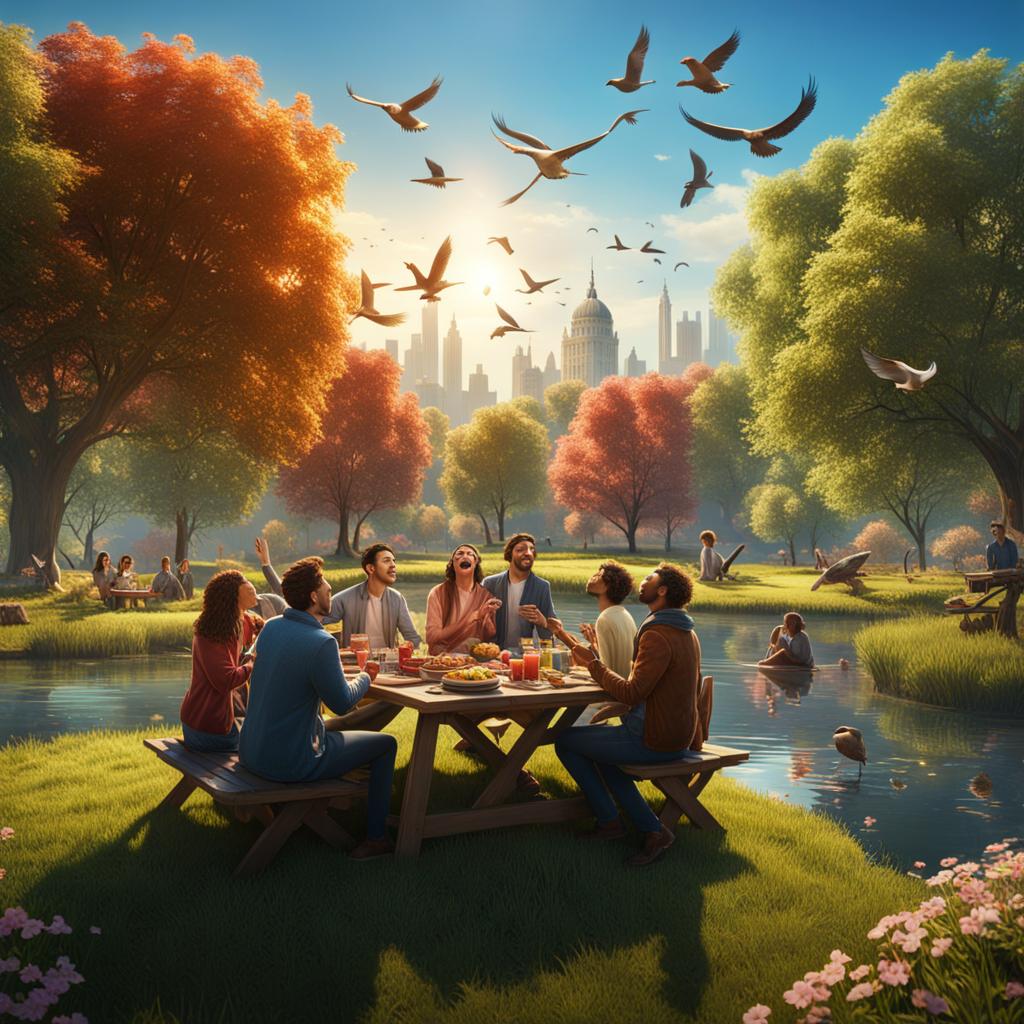 NightCafe AI is tailored for creatives eager to redefine their artistic horizons, with features like neural style transfer and a unique text-to-image AI.
From surreal to cyberpunk, you can generate up to 28 artworks daily into a plethora of styles. Bonus? You own every masterpiece you craft.
Who it's for
NightCafe AI serves a spectrum of users, from personal art enthusiasts to businesses looking to refine their branding. For those seeking to elevate their home decor, NightCafe provides a platform to craft bespoke artworks tailored to one's aesthetic preferences.
Businesses can harness the tool to craft custom artworks for marketing campaigns, ensuring a unique brand presence. Moreover, the platform is an excellent avenue for creating one-of-a-kind gifts.
Pricing
Free plan for basic exploration.
AI Beginner Plan: $5.99/month or $4.79/month (quarterly).
Higher tiers: AI Hobbyist and AI Enthusiast.
Top Tier – AI Artist: $49.99/month or $39.99/month (quarterly).
Pros
Expansive library of user-generated artworks.
Intuitive interface suitable for all skill levels.
Community-driven platform for collaboration and inspiration.
Detailed customization for AI-generated art.
NightCafe AI provides a platform tailored for digital art creation. Its interface is designed with clarity, making it approachable for both beginners and experienced artists.
Cons
Steeper learning curve for advanced features.
Premium features only available in paid plans.
Time-consuming 3D landscape and scene generation.
6. Deep AI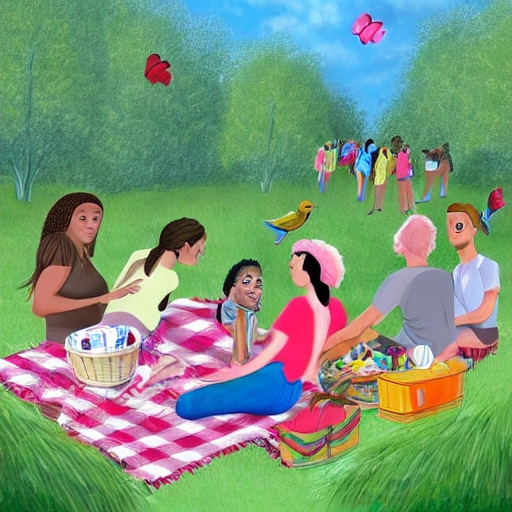 Launced in 2016 by Kevin Baragona, DeepAI allows users to dive deep into the realm of AI-powered creativity. Whether you're an artist seeking inspiration or just intrigued by AI's potential, DeepAI is your friendly guide, blending professionalism with a dash of casual flair.
Who it's for
1. For Developers: DeepAI's advanced features allow you to integrate AI into your projects seamlessly.
2. For Artists and Designers: With its ability to create resolution-independent vector images, it's a game-changer.
3. For Marketers and Content Creators: DeepAI can generate high-quality visuals, enhancing your content's engagement.
In 2023, if you're a developer, artist, designer, marketer, or content creator looking to quickly create custom images, DeepAI might be the ideal choice for you.
Pricing
Free plan for initial testing.
Pro Plan at $4.99/month for 500 AI generator calls.
Pay-As-You-Go Plan: Starting at $5 for 100 API calls.
Suitable for varied image generation demands.
The free plan is great if you just want a sneak peek. If you're looking to up your game, their Pro Plan at $4.99 a month offers a generous 500 AI generator calls – and if you happen to go over, it's just an extra $5 for another 500. But here's where things get interesting for folks like me who might have unpredictable demands: the Pay-As-You-Go Plan. At $5 for 100 API calls, it offers flexibility that's hard to beat.
Pros
1. High Customization: DeepAI offers a multitude of customization capabilities, allowing you to tailor images to your specific needs.
2. Variety of Styles: The generator provides stylistic options for adjusting textures, colors, and other intricate details.
3. Developer Friendly: DeepAI includes an API, making it a suitable choice for developers who wish to integrate it into their own applications.
These pros make DeepAI a top choice among free and paid options for AI image generators in 2023. Its features are designed to cater to a wide range of users, from individual creators to large-scale businesses.
With DeepAI, you'll find an impressive array of benefits, starting with a flexible pricing structure that suits both small-scale and high-volume image generation needs.
Cons
Slow processing times for large-scale image generation tasks.
The platform's advanced features are mainly limited to its paid subscription plans, potentially leaving you without access to key tools unless you're willing to invest.
The technical implementation may prove intimidating if you're not a tech-savvy user. This could compromise your experience, making it less intuitive than you might prefer.
7. Runway AI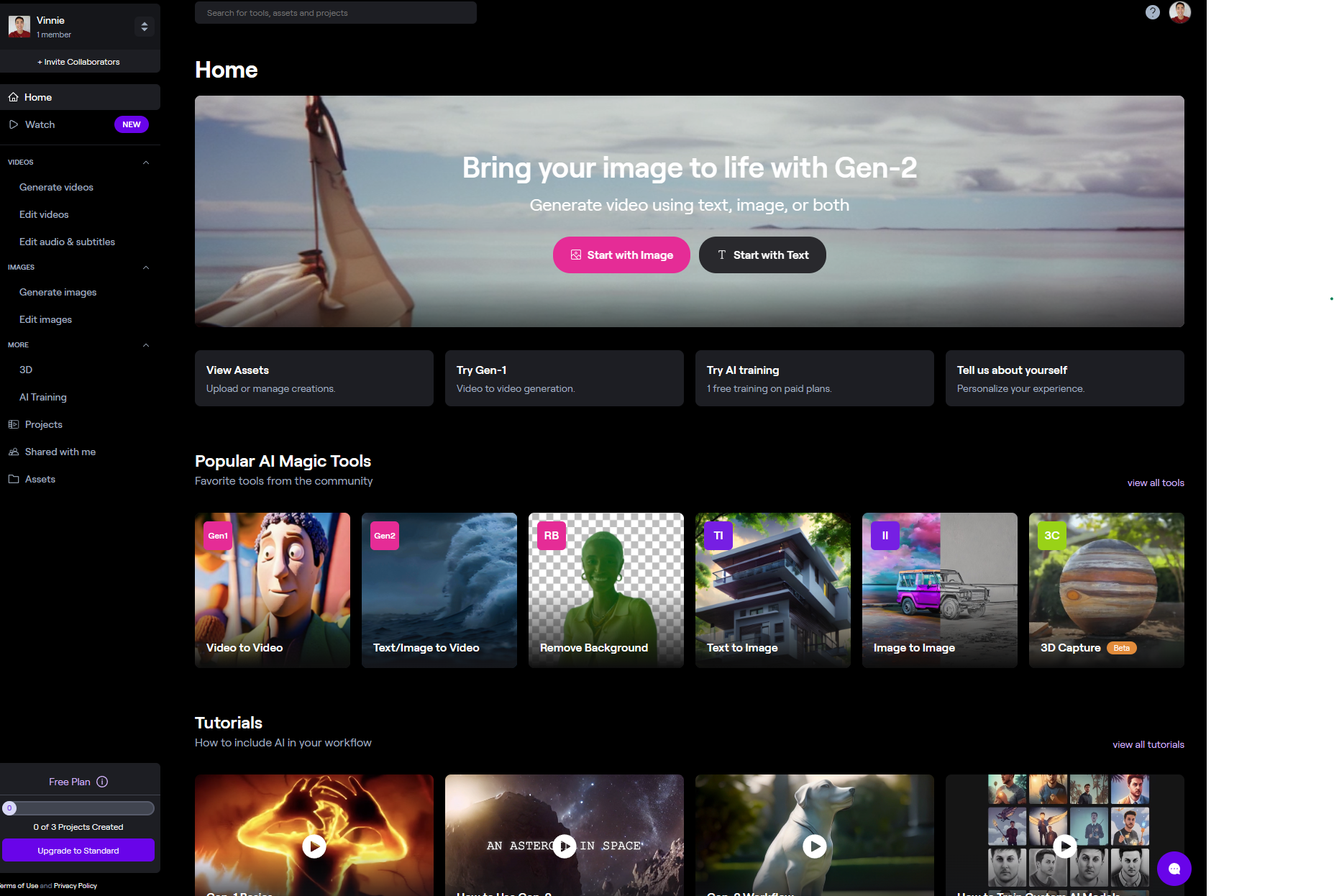 Runway's roots trace back to collaborations on tools like Stable Diffusion and the support of industry giants like Google. With their two flagship models, Gen-1 and Gen-2, together known as Runway AI (though the app is dubbed RunwayML), they've set a new standard.
What's crazy is how you can give it a video, image, or even a piece of text and watch it craft videos. While it's not without its quirks, the sheer potential and innovation are groundbreaking.
Who it's for
Tailored for artists, content creators, and developers.
Pricing
Offers a range from a free Basic plan to custom Enterprise solutions.
Advanced features and benefits available in tiered paid options.
Higher plans provide more credits and enhanced resolution exports.
For those on the lookout for budget-friendly AI tools, Runway AI's Basic plan promises free access for eternity. But if you're keen on tapping into its more sophisticated offerings, there's a gamut of subscription choices.
From the Standard package, priced at $15 monthly (or a discounted $12 with yearly billing), to the Pro and Unlimited tiers, scaling up to $95 monthly (or an economical $76 if billed annually), there's something for everyone.
Pros
Comprehensive toolkit extending to live video and video editing.
Provides 100 free high-definition images.
Customizable plans to fit various needs and business sizes.
Runway AI offers a dynamic platform for AI image generation, making it a notable mention in 2023's AI tools. One of the first things I admired was its diverse media generation capacity. Unlike many tools limited to still images, Runway AI ventures into live video and video editing, expanding creative horizons. Their provision of 100 free HD images upfront was a delightful bonus.
Also, the flexibility in their pricing model, allowing customization based on individual needs, showcases their commitment to catering to a diverse clientele, from solo enthusiasts to larger businesses.
Cons
Limited generation capabilities in the free version.
Advanced features might be challenging for newcomers.
Requires a robust computing device for intensive tasks.
While Runway AI boasts a range of impressive features, it's essential to be aware of its limitations. When I first experimented with the free version, I felt its generation capabilities were somewhat restricted, which hindered my full exploration of the tool. For those not well-versed in such technology, navigating the advanced features can be a bit daunting. Moreover, for more intensive tasks, you might need a powerful computing device to ensure smooth performance.
8. Bing image creator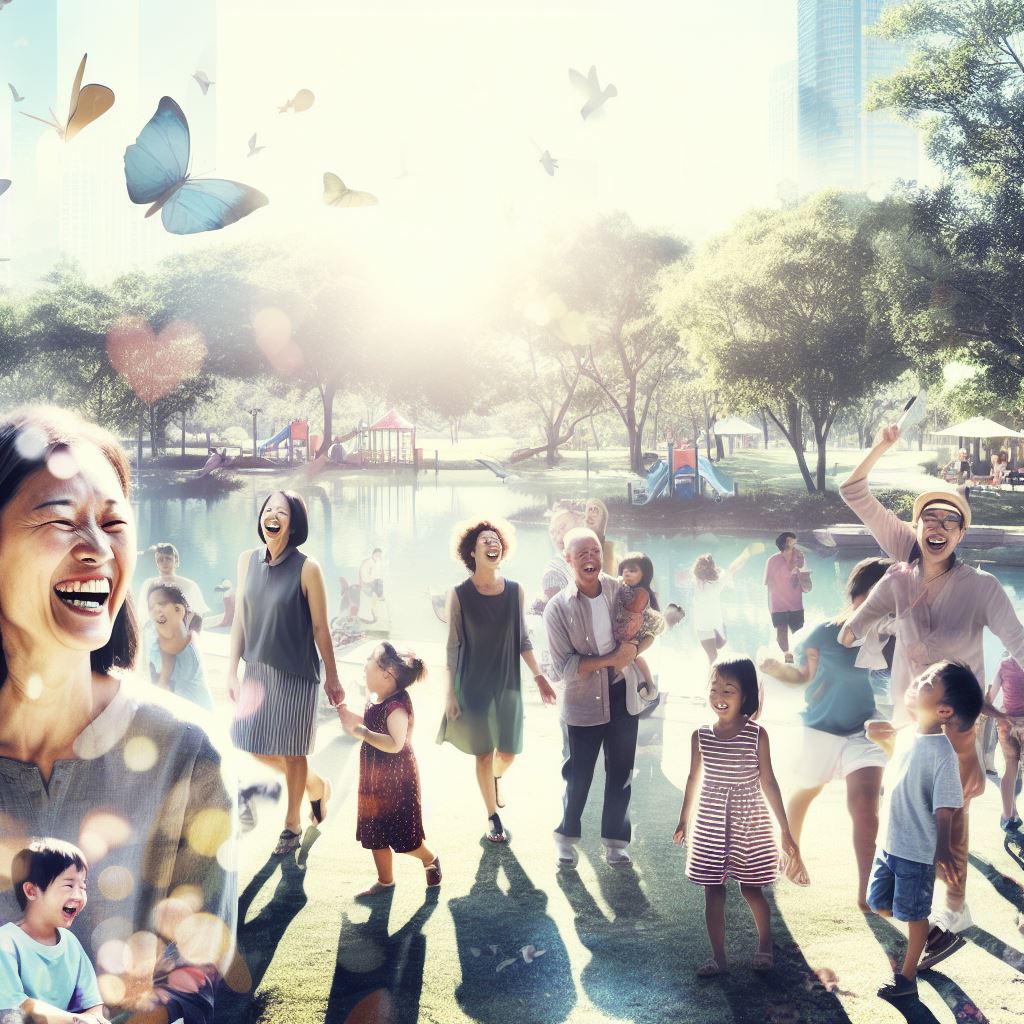 Bing Image Creator, part of Microsoft's Bing suite, uses the DALL-E 3 model to turn text prompts into images. It's tailored for today's users, integrating smoothly with Bing Chat. With more people searching for images these days, Bing Image Creator steps in, making the process of creating AI-powered images both simple and user-friendly.
Artists looking for a versatile tool to craft unique pieces.
Content creators in need of distinct visuals for their material.
Innovators exploring the latest in AI image generation technology.
Bing Image Creator has been a game-changer when it comes to generating AI images. From professional projects to mere creative exploration, Bing AI provides a versatile and user-friendly platform, welcoming everyone to dive into the world of AI-enhanced artistry.
Provides initial free access with 'boosts' for faster image processing.
Option to earn more boosts via the Microsoft Rewards program.
Bing Image Creator is currently free, with an innovative "boosts" system in place. Initially, users received 25 boosts; now it's a generous 100. Each image prompt uses one boost, and once depleted, image generation slows down, taking up to five minutes. The replenishment of boosts has become more frequent – shifting from weekly to daily.
Additionally, there's flexibility; if you need more, you can redeem Microsoft rewards for boosts, ensuring consistent and efficient image creation.
Easy accessibility with just a Microsoft account.
Uses advanced AI, including features from DALL-E 3, for realistic image generation.
Offers customization options to refine image outputs.
Bing Image Creator stands out as a user-friendly and versatile AI image generator. Accessible directly from a web browser, it eliminates the hassle of downloads, offering a seamless experience. With its intuitive interface, beginners can effortlessly craft realistic images, powered by the advanced Dall-E technology.
Unlike other platforms, Bing ensures continuous free access, replenishing boost credits weekly and providing additional avenues to earn them. The unique chatbot interaction enhances its utility, especially on mobile, making on-the-go image generation a breeze.
Cons
The AI can occasionally produce unexpected outputs.
The platform might face challenges in accurately rendering text within images.
The effectiveness of the tool's safeguards, especially regarding harmful content, is still a topic that users should be aware of.
While Bing Image Creator is adept at crafting visuals from user prompts, it's not foolproof. Sometimes, it might churn out images that diverge from what you envisioned. Think of asking for a "sunny beach day" and getting an overcast scene. Or, if you're trying to weave text into your visuals, the AI might stumble a bit, causing inconsistencies in font styles or clarity.
But here's a more pressing concern: the AI's guardrails against harmful content. While there are measures to prevent inappropriate outputs, the sheer combinations of prompts mean that the AI might occasionally stray into sensitive territory. It's always wise to double-check the generated content, ensuring it aligns with your standards.
9. Jasper Art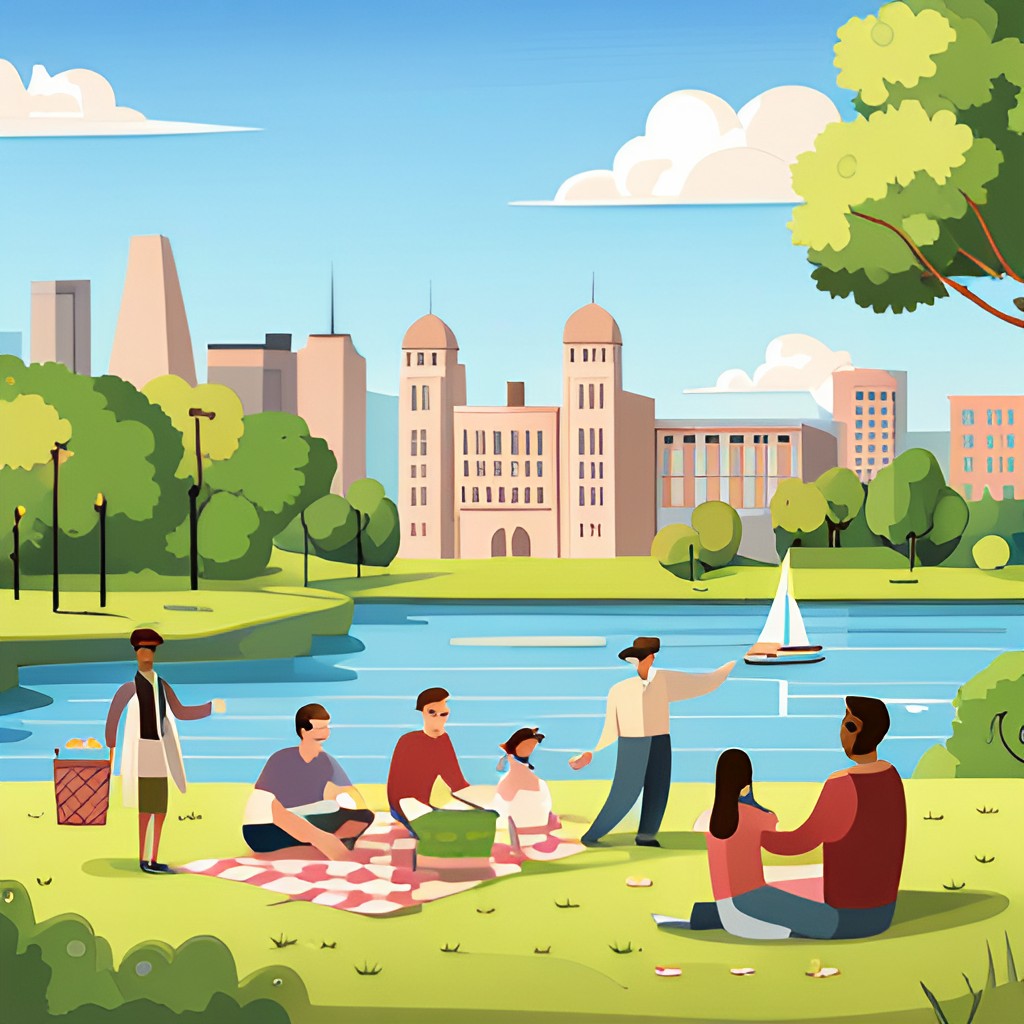 Jasper Art is an AI image tool made by the same team as the well-known Jasper AI, which has been helping folks craft compelling content. But instead of words, Jasper Art is all about visuals. Just drop in a few keywords—maybe mention a mood, a style, or even a medium like watercolor—and watch it spin your prompt into vibrant images.
Who it's for
Content creators
Marketers
Jasper Art caters a diverse crowd, ranging from marketers and content creators to business owners.
What sets it apart? Its adaptability. Marketers can find it useful for visuals in campaigns, content creators can sprinkle in unique images into their work, and business owners, especially those without a design team, can generate professional-grade content.
Pricing
Creator Plan: $49 billed monthly or $39 per month, billed yearly.
Teams Plan: $125 billed monthly or $99 per month, billed yearly.
Business Plan: Custom pricing.
Jasper Art offers a freemium model that suits a variety of budgets and needs.
The Creator Plan, ideal for independent professionals, costs $49 per month or $39 if billed annually.
For collaborative teams, the Teams Plan is available at $125 per month, or $99 if paying yearly.
Businesses with extensive requirements can opt for the custom-priced Business Plan.
Pros
Fast Image Generation: With Jasper Art, you can produce stunning AI-generated images in less than 10 seconds. This speed sets it apart from other free and paid options.
Commercial Use: The images generated are watermark-free and royalty-free, making them suitable for immediate commercial use.
Creative Capabilities: Not only does Jasper Art generate AI images, but its vast range of creative capabilities also make it a versatile tool for occupational use.
Jasper Art simplifies the image generation process, making it user-friendly with just a few clicks. There's a lot of room to play around, whether you're inputting custom prompts or using preset templates.
The best part is the freedom: unlimited monthly creations, a variety of styles to choose from, and no pesky watermarks. Plus, every image is uniquely yours.
And if you ever hit a snag or need inspiration, there's an active online community and stellar customer support.
Cons
So, what might hold you back from using Jasper Art as your go-to AI image generator?
Primarily, its inability to utilize reference images might feel limiting. You're solely banking on text descriptions, which can sometimes restrict creative expression.
Moreover, there are reports of the system struggling with realistic renderings of body extremities and faces, which might be a concern if you're aiming for a high degree of realism.
In the realm of free and paid options for AI image generators, Jasper Art's pricing might appear steep for some.
While it's undoubtedly one of the best AI image generators of 2023, the image quality can sometimes be average, which mightn't align with everyone's expectations.
These cons are worth considering.
10. Starry AI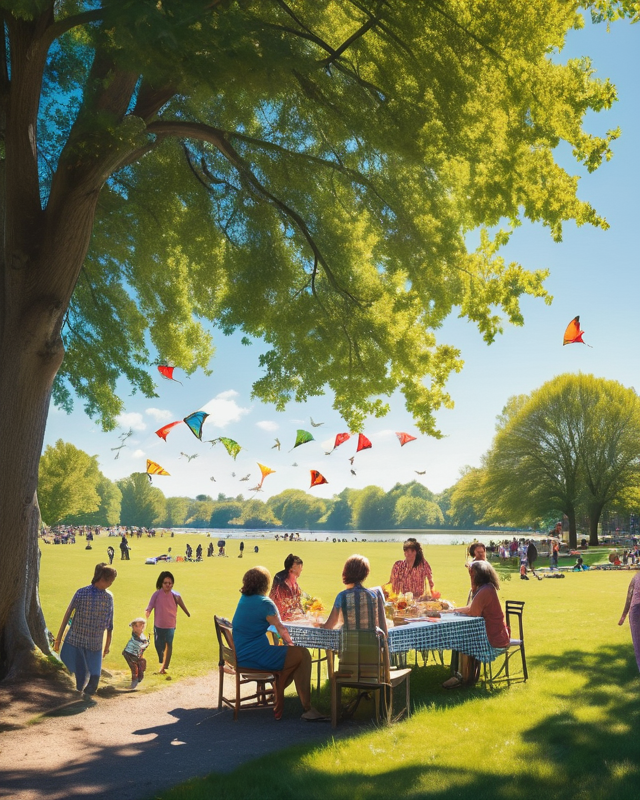 StarryAI is an automatic AI image generator that specializes in turning images into NFTs (Non-Fungible Tokens). It utilizes machine learning algorithms to process images without requiring user input. The unique feature of StarryAI is that it grants users full ownership of the generated images, which can be used for personal or commercial purposes. It offers both Android and iOS apps for easy image generation.
Who it's for:
StarryAI is suitable for individuals and businesses interested in generating images, particularly those looking to create NFTs. It offers a granular tool for personalized image creation, making it ideal for users seeking unique and customizable AI-generated visuals.
Pricing:
As of writing, StarryAI is entirely free and allows 5 image generations per day.
Pros:
Offers a unique granular tool for personalized image generation.
Provides full ownership of generated images without watermarks.
Supports integration with external systems, applications, or software.
Offers over 1000 styles and pre-existing templates for customization.
Frequent updates introduce new features and functionalities.
Can create artworks in bulk.
Cons:
Limited daily image generation in the free plan.
Limited information available on pricing for premium features.
Specific pricing details for premium plans are not provided in the provided text.
11. Dream Studio (Stable Diffusion)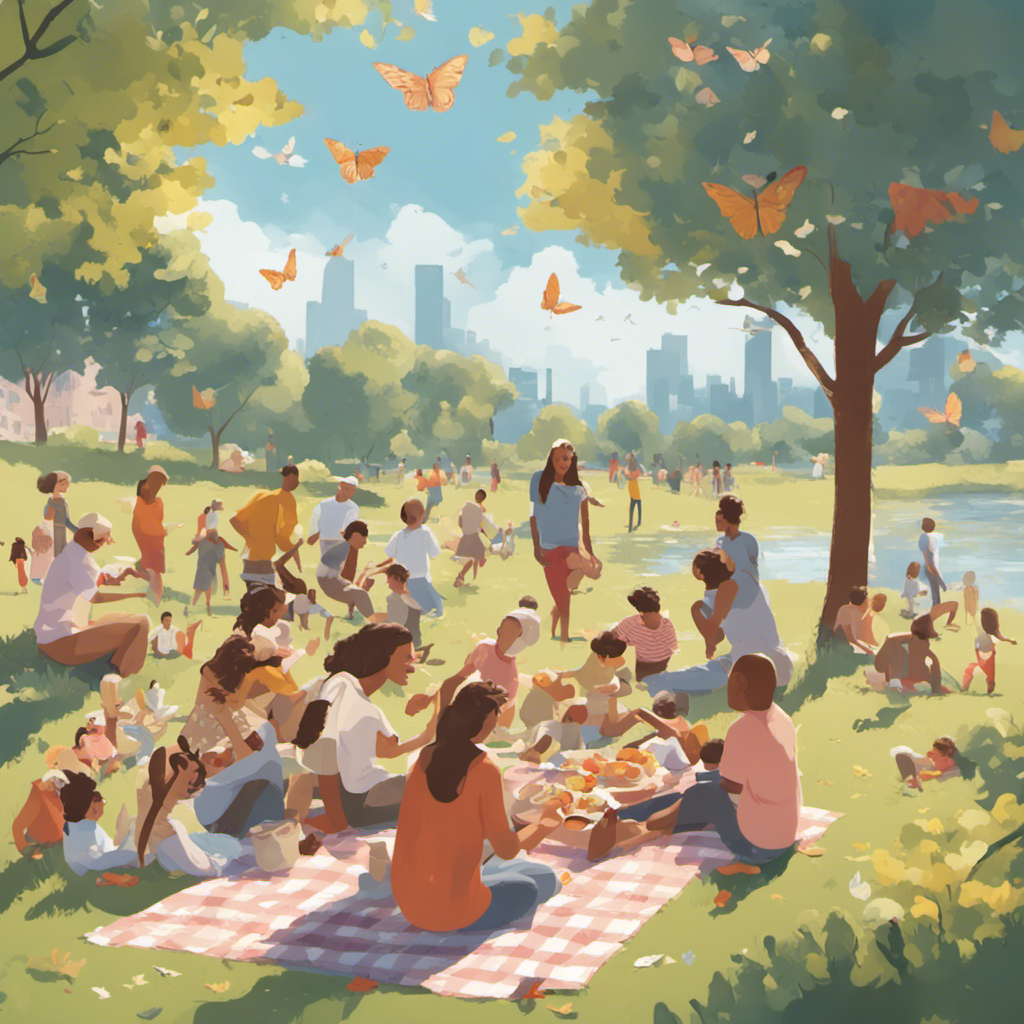 DreamStudio, powered by Stable Diffusion, is an AI-powered platform that enables users to generate highly customizable images based on textual prompts. It offers advanced control over various aspects of image generation, including image size, prompt matching, steps in the diffusion model, and the number of generated images. Users can select the algorithm version, enter specific seeds for repeatable results, and access in-painting and out-painting features. It provides a credit-based system for usage, allowing users to fine-tune their AI-generated images.
Who it's for
Creative Illustrators
Game Designers
Advertising Agencies
For creative illustrators, DreamStudio becomes a practical tool, turning abstract concepts into tangible visuals. Game designers might find value in its ability to flesh out interactive scenes, enhancing the user experience. And for advertising agencies, efficiency is key. DreamStudio aids in quickly crafting prototypes that align with campaign objectives and audience preferences.
Pricing
Credit-based system
25 credits upon sign-up
Additional credits: $10 for 1,000
DreamStudio operates on a credit-based system. The initial 25 credits, roughly translating to 30 prompts or about 120 images, are a starting point. If more is needed, an option to buy 1,000 credits for $10 is available.
Pros
Adapts to detailed instructions
Built on open-source technology
Features the Depth-to-Image tool
DreamStudio distinguishes itself in the AI image generator market with a few specific strengths. Detailed visions are more likely to be accurately represented. Its foundation on open-source tech, Stable Diffusion, provides room for customization. The Depth-to-Image tool offers an added dimension, enhancing the visual depth in compositions.
Cons
Credit system can be limiting for heavy tasks
Account sign-up is mandatory
Possible initial learning curve
While DreamStudio offers several advantages, there are considerations. The credit system can be limiting for extensive projects. The need for account creation might deter those seeking quick access. And for those new to the platform, there might be an initial learning phase.
12. Wombo Dream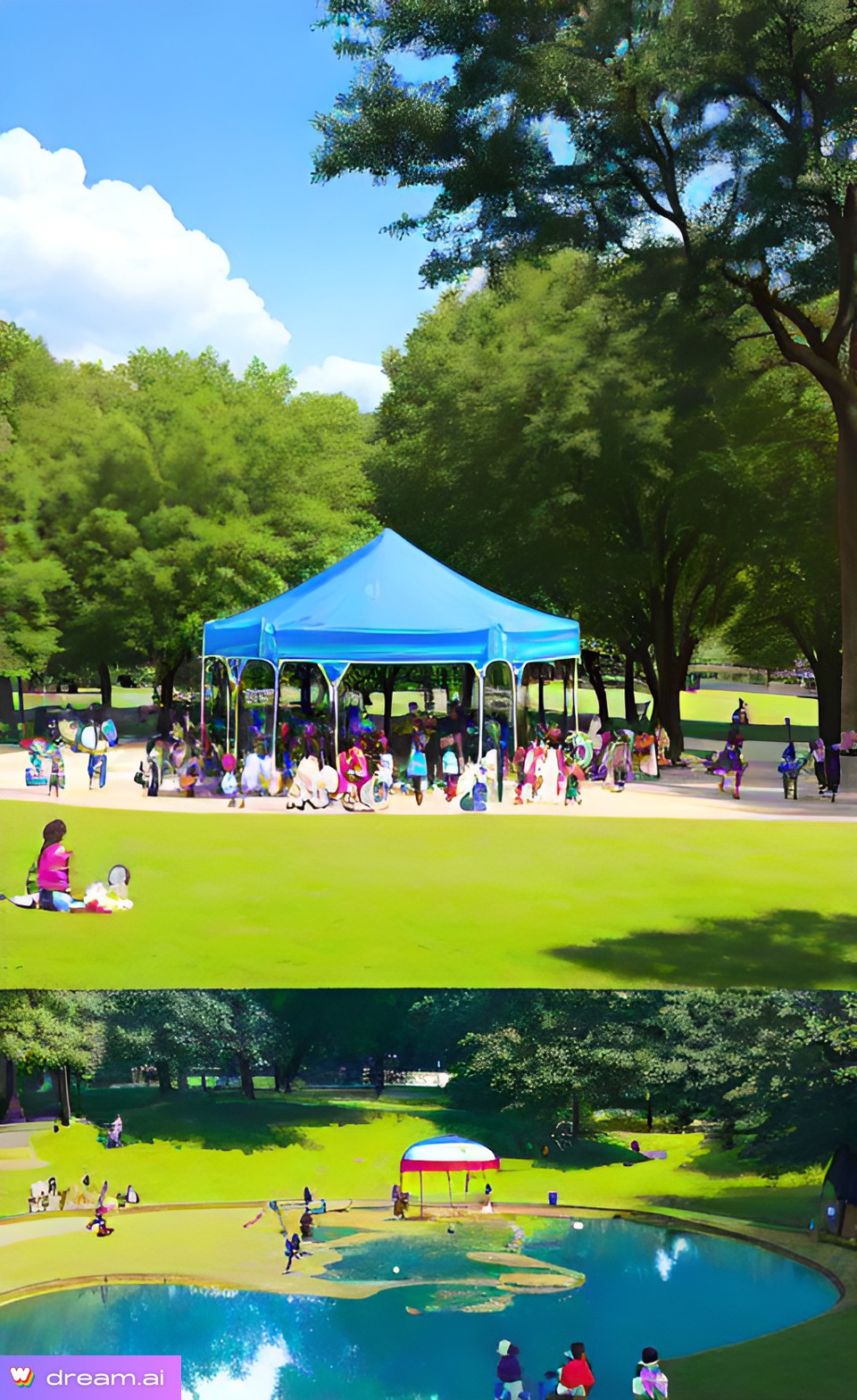 Thinking of diving into a sea of abstract and unique artistry? Let's chat about Wombo Dream. This AI image generator is a breath of fresh air for anyone with a flair for the unconventional.
Who it's for
Wombo Dream is like a digital paintbrush that dances between reality and abstract, creating artworks that are both unique and captivating. Whether you're a seasoned artist, or just someone looking to dabble in digital art, the platform's simplicity ensures you're not left scratching your head.
Pricing
Free plan: Experience the basics without any cost.
Monthly Subscription: All yours for $10 a month.
Yearly Commitment: Dive deeper with a yearly plan for $90.
Lifetime Access: Invest once and enjoy forever at $170.
When you opt for premium, you're not just unlocking features; you're ensuring a richer, more detailed artistic experience.
Pros
Unique Artistry: Craft distinct artworks effortlessly.
Intuitive Design: Easy-to-navigate, even for beginners.
Quality Outputs: Always expect standout results.
In the vast sea of AI art generators, Wombo Dream shines with its distinct style and approach.
Cons
Too Abstract?: Might not fit all traditional projects.
Premium Costs: Some features come with a price.
Specific Style: Its abstract nature may not appeal to everyone.
Every tool has its strengths and weaknesses. But if you're leaning towards the abstract, Wombo Dream is a fantastic place to start.
13. Adobe Photoshop (Firefly)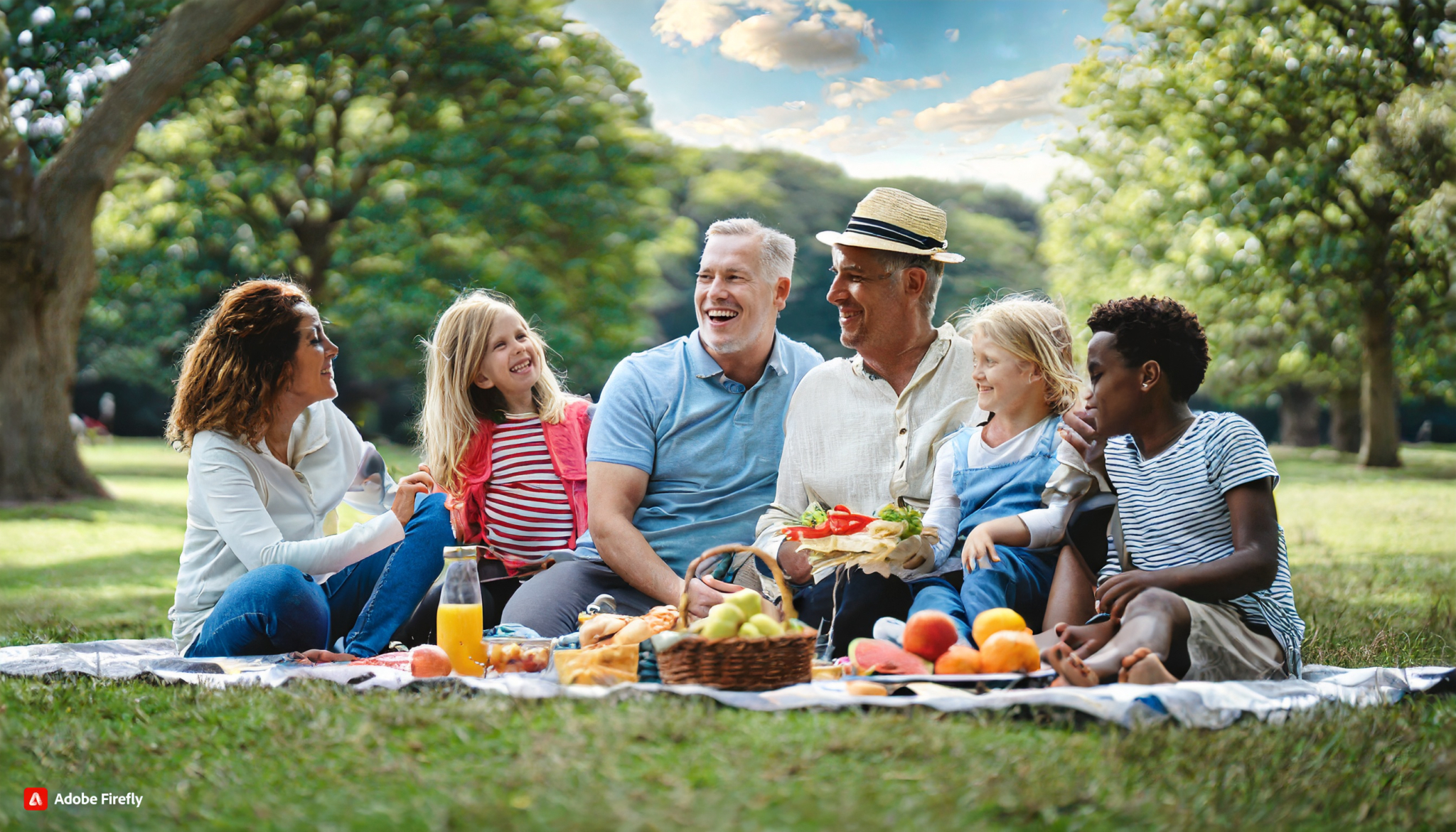 With Firefly's robust capabilities, it elevates the art of integrating AI-generated images into photos to a whole new level.
Who it's for
Design enthusiasts
Photographers
Adobe loyalists
Firefly seems like a dream tool for design enthusiasts looking for that sprinkle of uniqueness in their projects.
Photographers, think about all those shots you've taken; now, imagine them elevated with AI elements – that's the Firefly magic. And for those who've been with Adobe for a while, being a Creative Cloud subscriber means Firefly seamlessly integrates into your toolkit, making it an invaluable addition.
Pricing
Free plan: A starting point with 25 generative credits.
Premium: $19.99/month as part of the Creative Cloud Photography Plan, boasting more features.
Starting with the free plan, it's a great way to dip your toes into what Firefly offers. But if you're really looking to dive deep into the world of AI image generation, the Premium plan might be your jam.
At $19.99 a month, not only do you get Firefly's robust features, but you also gain access to the entire Creative Cloud Photography suite. It's an investment, but for the arsenal of tools and features you get, it's worth considering.
Pros
Seamless Creative Cloud integration
Versatile editing capabilities
Intuitive workspace
Reduced copyright concerns
If you're already nestled in the Adobe ecosystem, working with Firefly feels natural.
The editing? Beyond the basic. Play around with text styles, color vectors, and more—the world's your oyster.
Plus, the workspace is clean, sleek, and intuitive. No more sifting through clutter. And a big sigh of relief: with training on Adobe Stock and public domain content, you can create without those pesky copyright worries looming overhead.
Cons
Still in beta
Requires Creative Cloud subscription
Not for commercial use in its beta version
While Firefly is brilliant, it's still in its beta phase, kind of like an artist finding its style. And yes, to get onboard, you'll need that Creative Cloud subscription, which might stretch some budgets. Lastly, if you've got dollar signs in your eyes thinking of selling those AI-crafted masterpieces, you might want to hit pause. The beta version isn't for commercial use.
14. Shutterstock AI Image Generator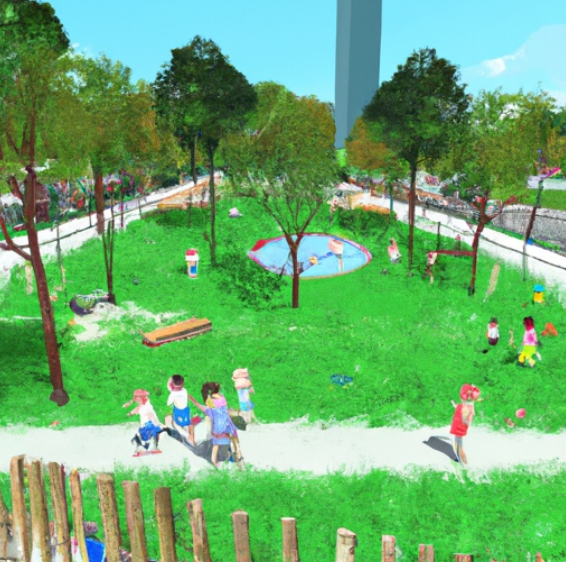 If you're juggling both personal and commercial projects, this tool might just be your next best friend. It's a treasure trove of image styles, each with its own flair and room for customization.
Who it's for
Whether you're a design guru or a marketing maven, in 2023, Shutterstock's AI tool is making waves:
For designers, it's like having a magic wand to whip up stunning visuals in a snap.
Marketers, imagine supercharging your campaigns with AI-crafted images.
And content creators, you're in for a treat with a seemingly endless pool of unique shots.
Pricing
Free to access and generate 6 images per day, but must pay for each image download.
Single image downloads cost $19 each.
Discounts are available for purchasing multiple images, e.g., five images for $49.
Subscription model: $29 per month for 10 credits, with higher credit packages available.
It's free to generate images with Shutterstock AI, but to download them, you need to pay for each visual.
However, you only shell out for what you genuinely need. You can pay for a single image, or buy more credits on different bundles.
If you're just window shopping, it costs nothing to give the generator a whirl, and if something catches your eye, pick a plan that matches your content needs.
Pros
It's ethical by design. They're making sure AI isn't just smart but also plays fair.
Caters to international audiences—the tool supports over 20 languages.
Organizing your work is a breeze. Save your masterpieces to either public or private Shutterstock collections.
Breaking it down, Shutterstock's commitment to ethical AI design is commendable, ensuring a responsible use of technology. The multilingual capabilities? It's a nod to global users, making the tool accessible to many. Plus, the flexibility in saving options allows for better organization of your masterpieces.
Cons
If you're always racing against the clock, you might find its pace a bit leisurely compared to other tools out there.
Craving more styles and templates? The range here might feel a tad limiting.
There's also a bit of a hiccup concerning how they use contributor photos for AI training without tossing a coin their way.
And finally, for some, the price tag might raise an eyebrow, especially if you're downloading a lot or going for those premium packages.
Despite its numerous benefits, you might encounter a few drawbacks when using the Shutterstock AI Image Generator.
If you're someone who's always on the go, the generation speed might feel slower compared to other tools on the market.
Variety might also feel a pinch, as the range of styles and templates isn't as expansive as one might hope.
A significant point of contention is how Shutterstock uses contributor photos for AI training without compensating them— it's a gray area worth noting. And, of course, if you're a heavy downloader or considering those top-tier packages, the cost might give you a moment's pause.
Which is the best AI image generator?
DALL-E 3 has staked its claim as the frontrunner, impressing with its swift responses, a myriad of styles, and a user-friendly interface. It's not just about generating images; DALL-E 3 weaves precision and artistry, setting a benchmark in the AI image generator space.
That said, the right tool is a subjective choice. Here are three contenders, each shining in its own niche:
Midjourney: It's not just the rapid advancements in the last 18 months that catch the eye, but its knack for delivering crisp, high-definition visuals.
Stable Diffusion: For those who like to have the reins in their hands, it offers an expansive palette of customization, shaping both art style and the final piece.
NightCafe: Diverse in its offerings, it caters to a spectrum, be it abstract musings or lifelike portraits.
The ideal AI art generator boils down to your unique needs. Weigh in aspects like user experience, generation pace, cost-effectiveness, prompt versatility, and editing prowess before settling on your pick.
Frequently Asked Questions
Do These AI Image Generators Require Any Specific Technical Knowledge or Skills to Use Effectively?
No, these AI image generators don't require specific technical skills. You simply input text prompts and they generate images. It's user-friendly, even for beginners, enhancing creativity without needing extensive graphic design knowledge.
How Do These AI Image Generators Ensure the Privacy and Security of the Users' Data and Creations?
These AI image generators prioritize your data security by implementing encrypted storage and secure data transfer protocols. They don't share your creations without your permission, thus ensuring your privacy and the safety of your work.
Are There Any Specific Hardware or Software Requirements to Run These AI Image Generators Smoothly?
You don't need specific hardware to run these AI image generators. They're web-based, so all you need is a stable internet connection and a modern browser. No hefty software downloads or high-end PCs required.
Can the Images Generated by These AI Tools Be Used for Commercial Purposes Without Any Copyright Issues?
Yes, you can use images from these AI tools commercially, but it's crucial to check their terms of service. Some may require attribution or have specific rules about commercial usage to avoid copyright issues.
Is There a Community or Support Forum Available for Users to Share Their Experiences and Learn From Others While Using These AI Image Generators?
Yes, there's often an online community for each AI image generator. You can share experiences, ask questions, and learn from others. It's a great way to maximize your tool's potential and stay innovative.