"Simplicity in character, in manners, in style; in all things the supreme excellence is simplicity." -Henry Wadsworth Longfellow
Basic, plain, and at its minimum. This minimalist infographic template is initially inspired by the launch of iOS 6. The infographic has only one essential colour scheme which is a blend of teal and khaki.
Minimalist is one of our most popular all-time templates at Piktochart as it is quick to insert key information.
Minimalist provides a big header title, a subtitle in the middle and a smaller title beneath.  It comes in handy for a simple review or a basic evaluation of facts, details or fine points. As a tip, consider adding a basic shape (like a white square, circle,hexagon or a dialog cloud) and then choosing an icon that represents your concept!
Some examples of how you can use this template:
Summary of student demographics in X University
What is the Digital Citizenship Initiative?
Causes of Deafness
The Anatomy of Wedding Planners
National Caregiving Month
Piktochart is equipped with several other simple yet sophisticated templates. Consider looking at those similar Pro Infographics: Capture the Moment, Commonwealth Games, Easter, Fashionistas and Rivera.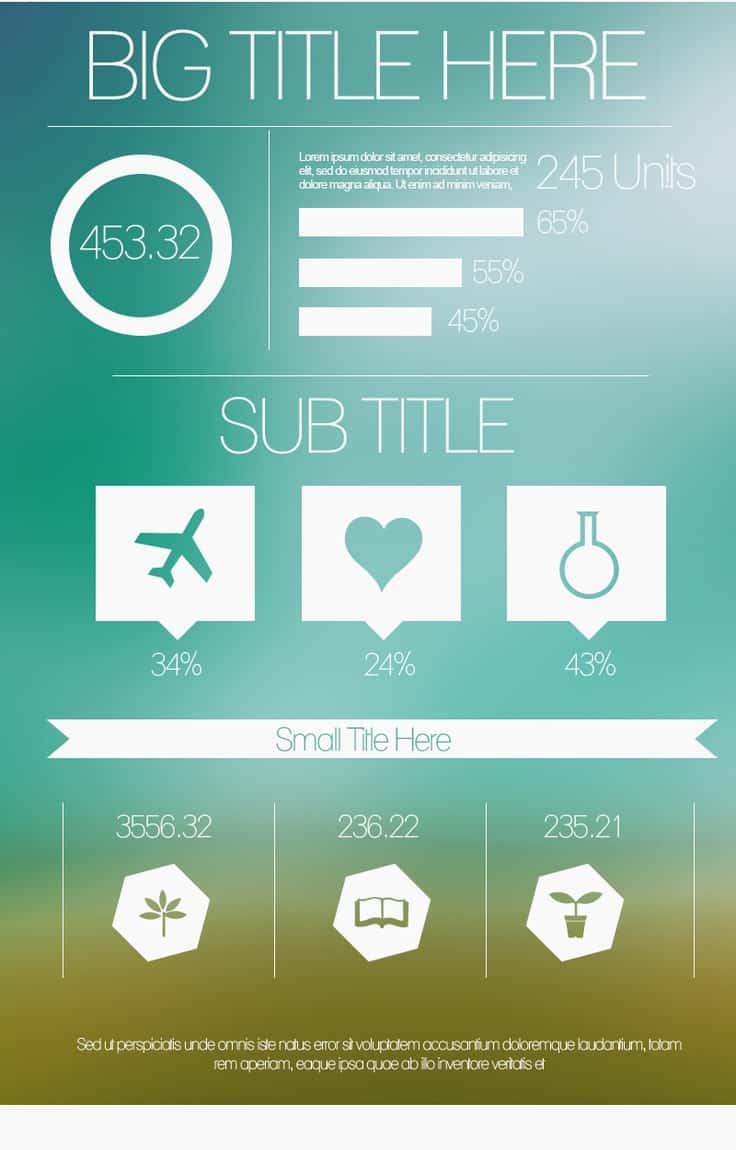 Like the Minimalist theme? Click here to use it to make an infographic!